With the rise of AI writing tools, this Creaitor AI review shows that AI copywriting tools are moving to the next level.
Creaitor AI has been trying to implement AI tools to help improve your SEO efforts while generating minor pieces of content as well.
I have used the tool for a while, and this blog post is all about what I have to say about Creaitor AI.
So, let me walk you through my experience.
It is relatively cheap compared to the features it has to offer.
It has a strong structure for content generation but still struggles with accuracy.
It is a one-stop shop with many features that come in handy.
Pros and Cons of Using Creaitor AI
Creaitor seems like an almost impeccable tool for generating content, and with many overwhelming features, it still has some loopholes.
These are the pros and cons that you might have to deal with if you use Creaitor AI.
Creaitor AI is perfect if you're looking for a guided tool to create enticing blog posts utilizing AI.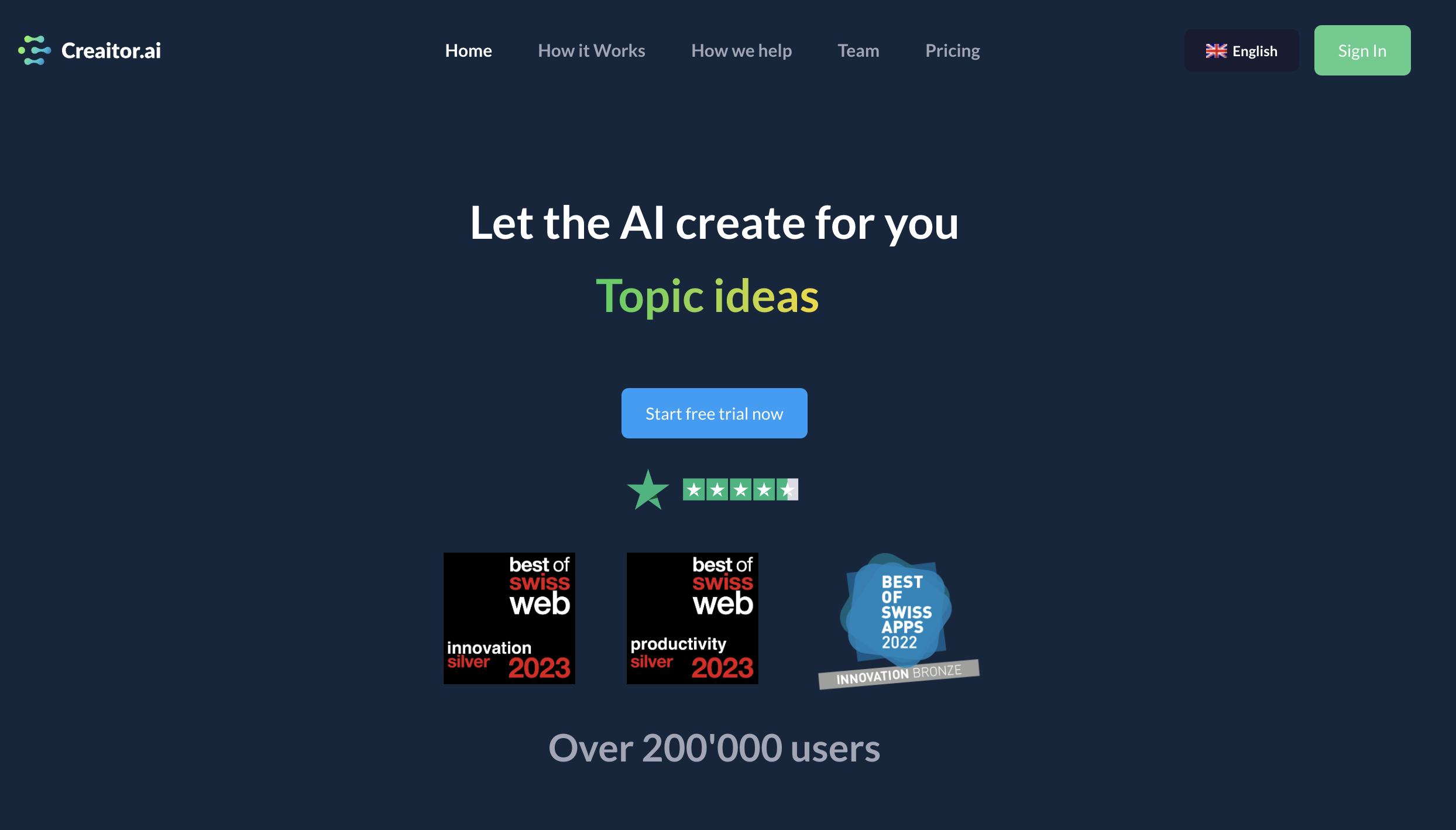 AI Copywriting tool with small AI tools and more
Creaitor AI is an artificial intelligence (AI) tool that is trying to revolutionize content production and improvement, capable of producing unique content for various purposes and platforms.
It enables you to simply develop ideas, compose content, and modify existing content by providing access to over 70 AI assistants and support for 25 languages. That's super cool.
Another thing I love about Creaitor AI is that it supports over 40 languages, making it versatile and simple to use, which is less of a pain for multinational marketers.
Of course, it has SEO tools and a translation feature, making it a one-stop shop for content writers looking for efficiency and quality. Still, I recommend not depending on it if you want to improve your SEO efforts.
Creaitor AI Review Features
Creaitor AI is more than just another writing tool; it has several features to make your writing experience more enjoyable. Some of these features are.
Creaitor AI is a tool that can generate both short-form and long-form content well. This versatility allows me to create different types of content based on my needs, which is great.
Pro tip
The content is generated automatically based on your input, and in turn, it will give you an outline and a little description to guide it, but it is not always on point, so you always have to check if the suggested outline suits what you have in mind.
The AI employs a combination of machine learning, natural language processing, and deep learning for its content creation process, and it has been trained with up-to-date content and can generate similar pieces in seconds!
Some of the content it can generate with ease is:
Blog posts and articles that are optimized for search engines for content marketing.
Research and essay writing for academic writing
Eye-catching ad text and social media postings for social media
Corporate plans and proposals with ease.
Manuals, FAQs, and technical instructions.
Personalized ads depending on visitor behavior
Get Actionable SEO Tips Right In Your Inbox
Join 700+ to receive an SEO tool review from my YouTube channel weekly, which I'll share with you. And on top of that, an actionable SEO tip every week.
Idea Generation: You will never run out of ideas
Creaitor AI helps in the generation of ideas for any circumstance.
In addition to its great blogging ability, it is a comprehensive platform that meets various content requirements by generating ideas.
Some examples are:
Catchy and relevant Instagram caption
Video scripts that resonate with the audience
Social media posts with relevant hashtags
E-commerce Product descriptions use the product name generator AI to generate catchy product names and descriptions.
Concise meta descriptions for your web pages.
AI Tools: Generate Blog Posts And Marketing Content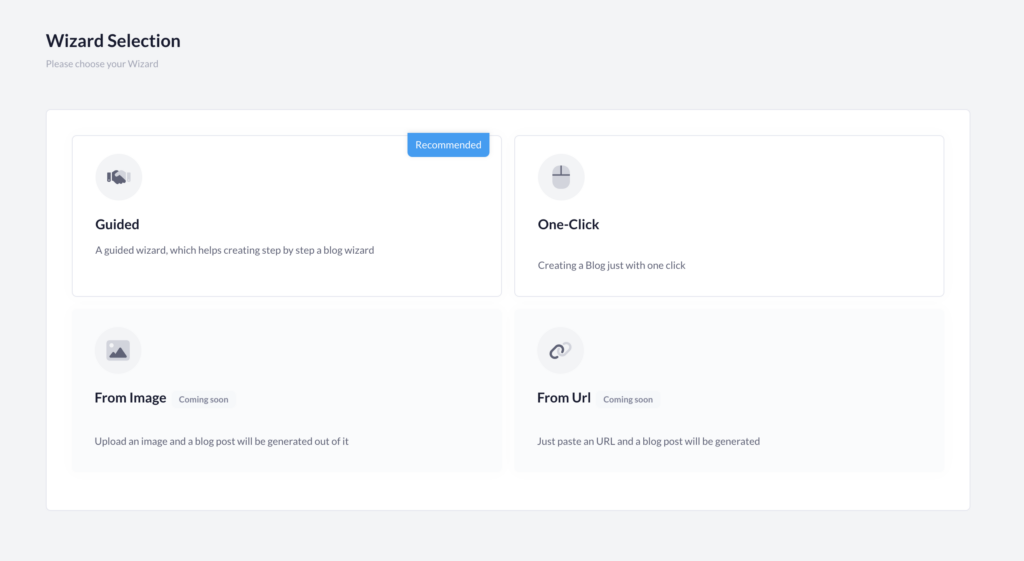 Another feature that blows my mind is that it has over 30 AI assistants available, each of which is tailored to aid with a certain kind of writing.
The AI assistants can help you produce blog bodies and entries, email marketing content, social media postings, and more.
It can also proofread and edit your written content for you.
I will give it a solid 6 out of 10 compared to other grammar checkers, but at least it takes care of the basic errors and blunders.
The Assistant AI chooses from various settings and assistants geared to certain writing demands to produce various types of content.
Some of these are:
Digital advertising to create convincing advertising that appeals to the target demographic.
Instagram caption generator and AI tweet, making sure every post is a success,
YouTube content using the AI script generator for scripting your success on Youtube
Author biographies generator to create flawless biographies that reflect the writer's soul.
SEO Capabilities: Beat The SERP With These Features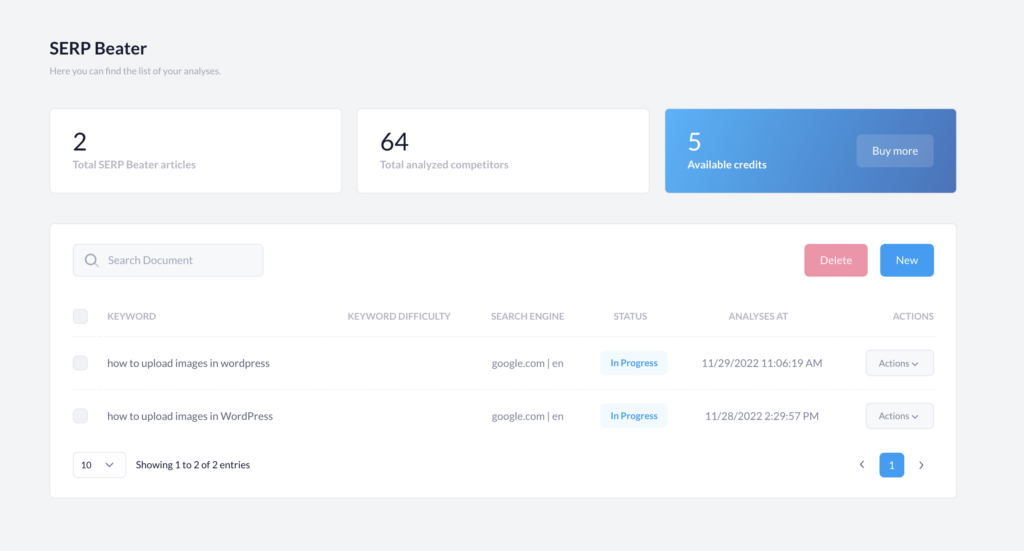 Creaitor AI has built-in capabilities that can help you rank higher in search engines, one of which is a strong competition analysis tool, the SERP beater.
It is a joke-filled way of taking on the SERP by using the SERP beater, just like its name, and I love the name, too.
The search phrases entered with exact precision cause SERP beater to start collecting crucial data for users during their path toward content creativity.
This sub-module goes far beyond standard search engine keyword searches in the content creation stage.
But note that instead of using simple words and phrases, be more specific with the inserted word to research.
It also has simple NLP rules for optimizing your content to rank higher on search engines.
Another one of its SEO magic is the meta description generator.
An SEO description, also known as a meta description, serves as a quick overview of the content of a webpage.
But writing the perfect meta description is a science that blends user psychology and keyword optimization.
The days of spending hours developing and testing meta-descriptions are long gone.
SEO description is as simple as clicking a button with Creaitor.ai.
Creaitor analyzes your content and provides descriptions that are targeted to your target audience, whether they are bloggers, digital ad agencies, e-commerce platforms, or social media influencers.
It also automatically incorporates relevant keywords to increase the SEO potential of your content.
Finally, it uses powerful AI algorithms to verify that the generated meta description is grammatically correct and connects with the user's goal.
Translation Features: Translate Your Content Into 25 Different Languages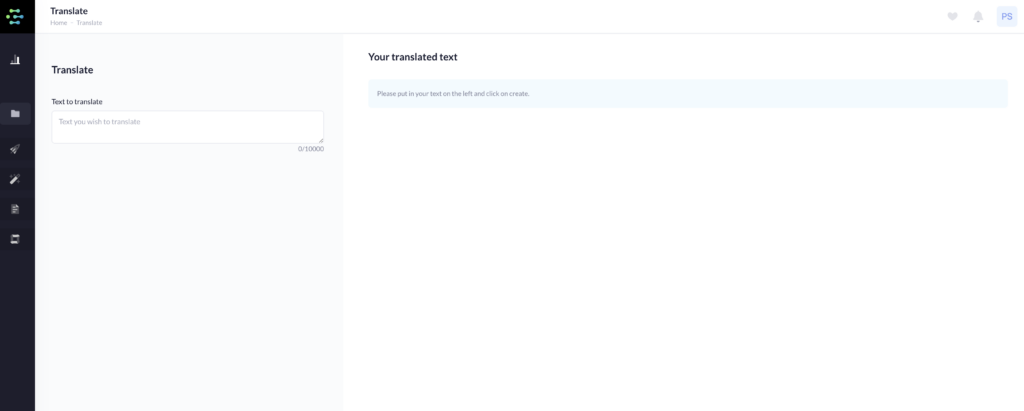 Creaitor AI allows you to create unlimited translations for your content with a simple click, creating content for multilingual consumers.
Any text may be translated from and into 25 different languages, including Danish, French, and German, allowing you to produce outputs for a global audience.
This saves me a lot of stress because, instead of recreating my content for each nation, I can translate the text and make the most of the content I already have.
That means you'll have everything you need to build a worldwide audience without breaking a sweat or dealing with Duolingo.
Some other features include:
Photo post caption
Slogan generator
Job description generator
Product Description
Text summarizer
Testimonial Writer
Who is Creaitor AI Made For?
Creaitor AI is a flexible tool that may be used in various industries.
It combines AI Ad Copy Generators, AI Content Generators, AI Copywriters, AI Writing, and Product Description Generators for Startups, SMEs, and Enterprises.
Based on these features, I can say it is ideal for:
Marketers: To enhance digital ad campaigns, social media posts, and more.
Entrepreneurs: Those starting a brand can use the platform to generate brand names, logos, or a business plan.
E-commerce: To generate product names, descriptions, and ad content optimized for sales.
Content Creators: For bloggers, videographers, and social media influencers, generating content ideas or scripts becomes a breeze.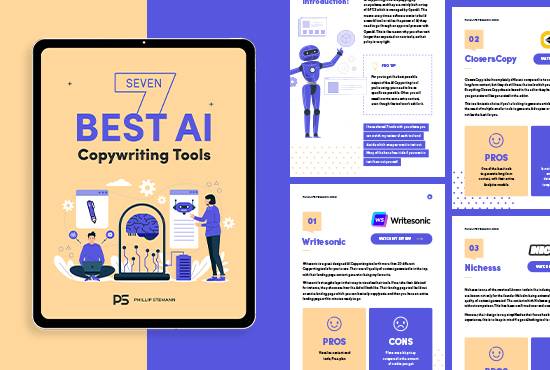 Find the best AI Copywriting tool
I've tested 50+ AI copywriting tools, and they all have unique use cases. I've collected my favourite 7 and made a beautiful e-book for you.
Alternatives to Creaitor AI
Creator AI is a great module for multiple tasks, whether for creating SEO-optimized content that is thoroughly researched or for marketing content.
Here are 2 alternatives to Creaitor AI.
Jasper AI is an excellent option with more functionality, like a plagiarism checker, SurferSEO integration, quick long-form article generation recipes, and other features.
Jasper AI also has an AI art generator that can help you produce graphics for blog posts, marketing copy, sales emails, SEO content, Facebook advertisements, online content, love letters, captions, video scripts, etc.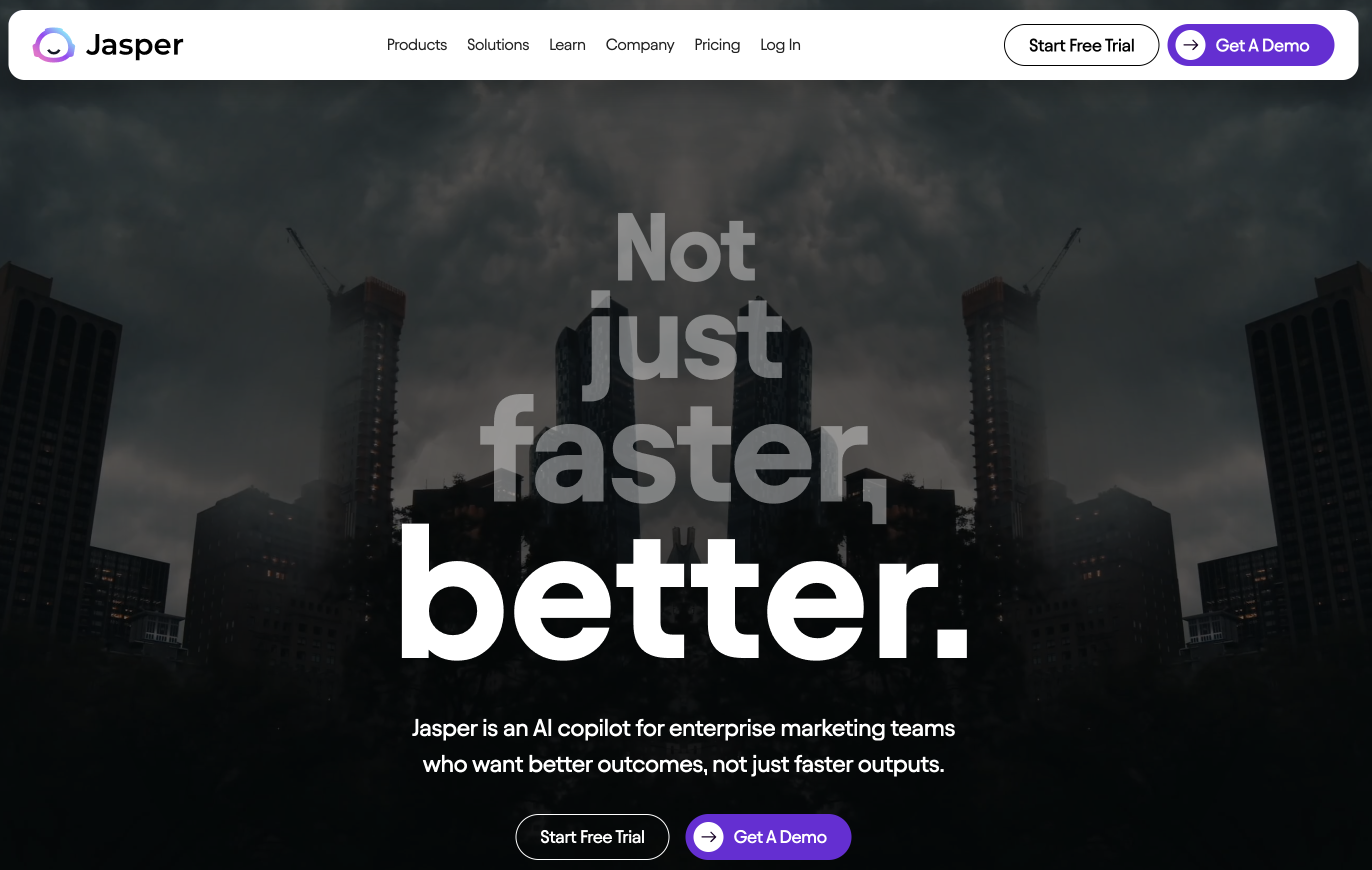 Hypotenuse AI is a platform that uses artificial intelligence to help you generate interesting and high-quality content. It can help you produce content in seconds, whether you need to compose blog articles, product descriptions, social media posts, emails, or website copy.
It helps you study and fact-check your content, which is amazing and serves as an update on what creators need to consider.
It can produce visuals and artwork from text descriptions by employing a creative AI that has been educated on millions of photos online and is led by expert artists and graphic designers. That is another game-changer.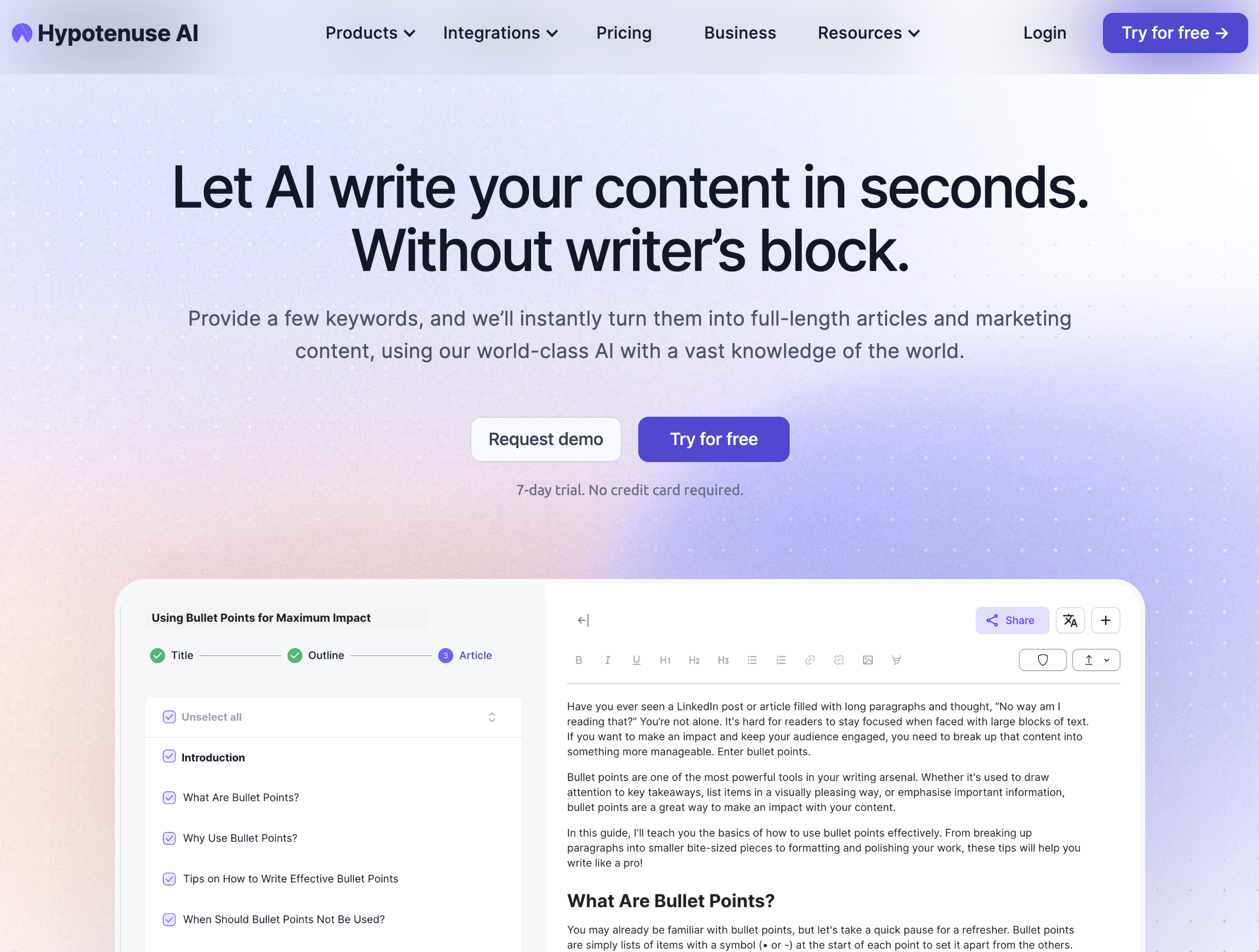 Creaitor AI's Starter plan highlights its low cost and gives it a unique position amongst AI copywriting tools available in the market.
This lower cost displays that Creaitor AI serves price-sensitive customers.
This could imply that the price may not stay the same if there is a need for improvements and extra features in the future that would cost more.
The software is still being improved and extended.
Creaitor AI offers several price options tailored to different needs. None of them require one to use their credit card upon registration. The prices are as follows:
Basic Plan: The free trial has a monthly limit of 300,000 characters. The basic plan costs $19.
Standard Plan: Free Trial for unlimited characters per month. It charges $49 for the standard plan.
Professional Plan: Offers a free trial with no limit on the number of characters per month. This professional one has monthly fees of about $99.
Wrap-Up: Is Creaitor AI Worth It?
Yes, Creaitor AI is a valuable asset in various aspects of content generation.
Introducing the Serp Beater module adds a touch of humor, cleverly aligning with SEO's objective of conquering the Search Engine Results Page (SERP).
Creaitor AI stands out as an impressive tool for the content creation process. Its ability to generate unique and useful keyword suggestions and a user-friendly interface make it an ideal choice for those seeking to enhance their content creation efforts.
And not very common with AI copywriting tools, Creaitor AI offers a robust set of features at an affordable price, making it a recommended solution, especially if you are a beginner in the field.
If you're looking for ideation or general content generation, then Creaitor AI is a great tool.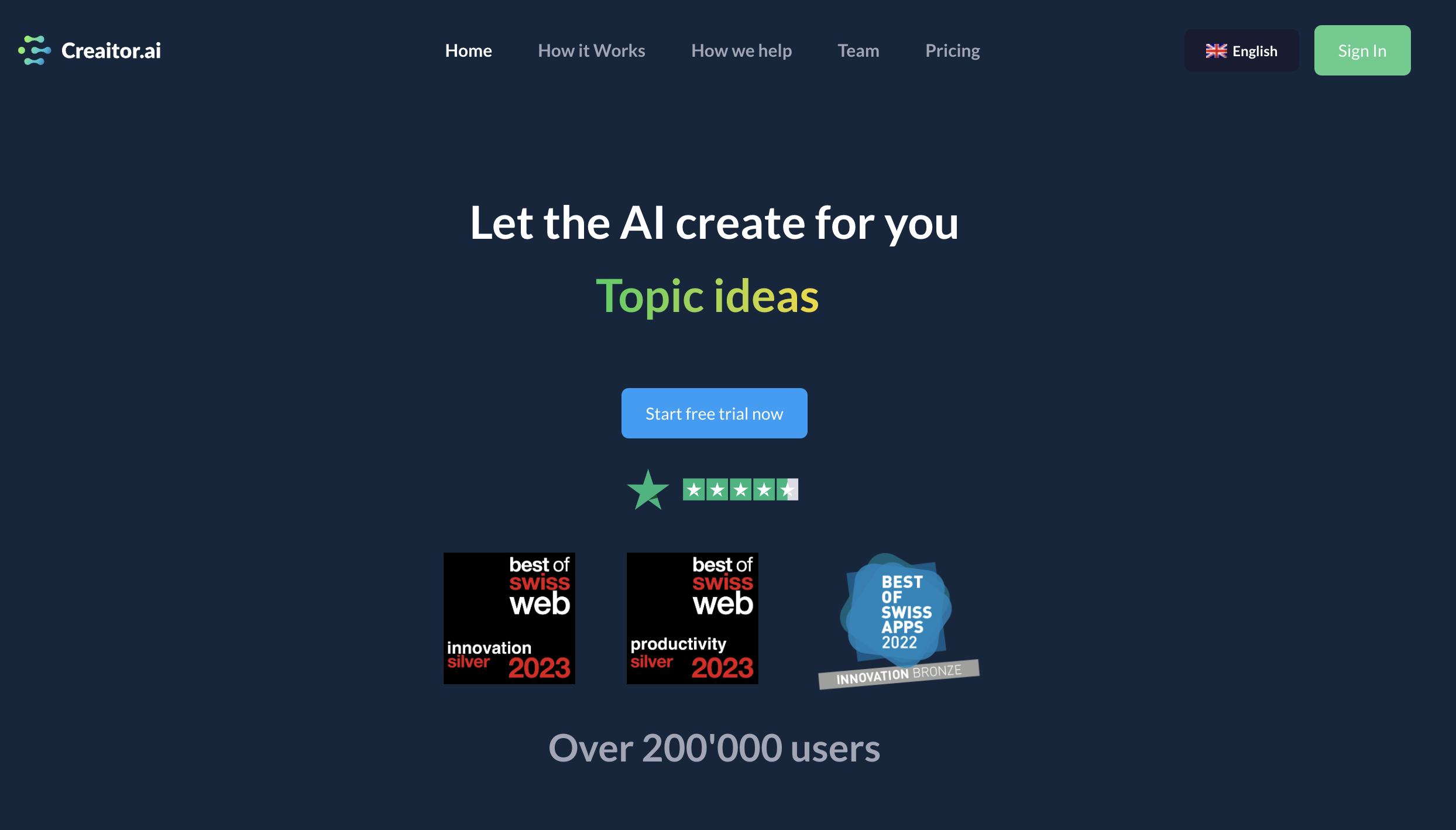 General content generated by AI of high quality
Creaitor AI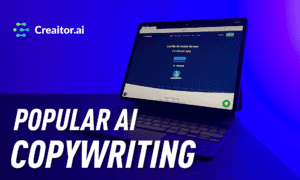 Creaitor AI is one of the more popular AI Copywriting tools if you want to produce short-form and long-form content. Here is my take.
Price: 19
Price Currency: $
Operating System: Web
Application Category: SEO
Pros
It saves money and expenses with its various price options and a free plan with 300,000 characters each month, making it both economical and versatile.
Creaitor AI has great prices, making it affordable to organizations and people of all sizes.
Creaitor AI supports many languages, making it an ideal tool for authors who need to develop content in various languages.
Cons
It cannot convey your brand's or audience's tone, style, and voice, necessitating manual editing and evaluation.
Creaitor AI is primarily intended for content creation and may not be ideal for other sorts of creative writing, such as poetry or fiction.
You may need to double-check and update your content for flaws or inconsistencies.
Creaitor AI, like any new technology, may take time to learn and become adept at utilizing, which may be a barrier for certain users.