In this Persuva review, I'll investigate whether these specialized AI tools save me time while generating great marketing copy.
Persuva, specializing in the marketing framework, has proven to be a great addition to the whole artificial intelligence tool ecosystem.
So, I will share my thoughts about how Persuva can fit in the various capacities and what you must watch out for to avoid disappointment.
Let's get right into it.
Persuva offers creative solutions for generating content for promotions.

It has a copy editor feature that provides in-depth editing for generated copies, although it is in beta and will be improved later.

Highly effective customer care with short response times.
Pros And Cons Using Persuva
Persuva is not built for long-form content but thrives at generating short, compelling content, such as hooks and advertising content for platforms like TikTok, YouTube clips, and Instagram reels.
This is not only a key thing to note with Persuva; some of its pros and cons are.
Persuva is an AI copywriting tool that's built on top of a marketing framework that makes the output even better.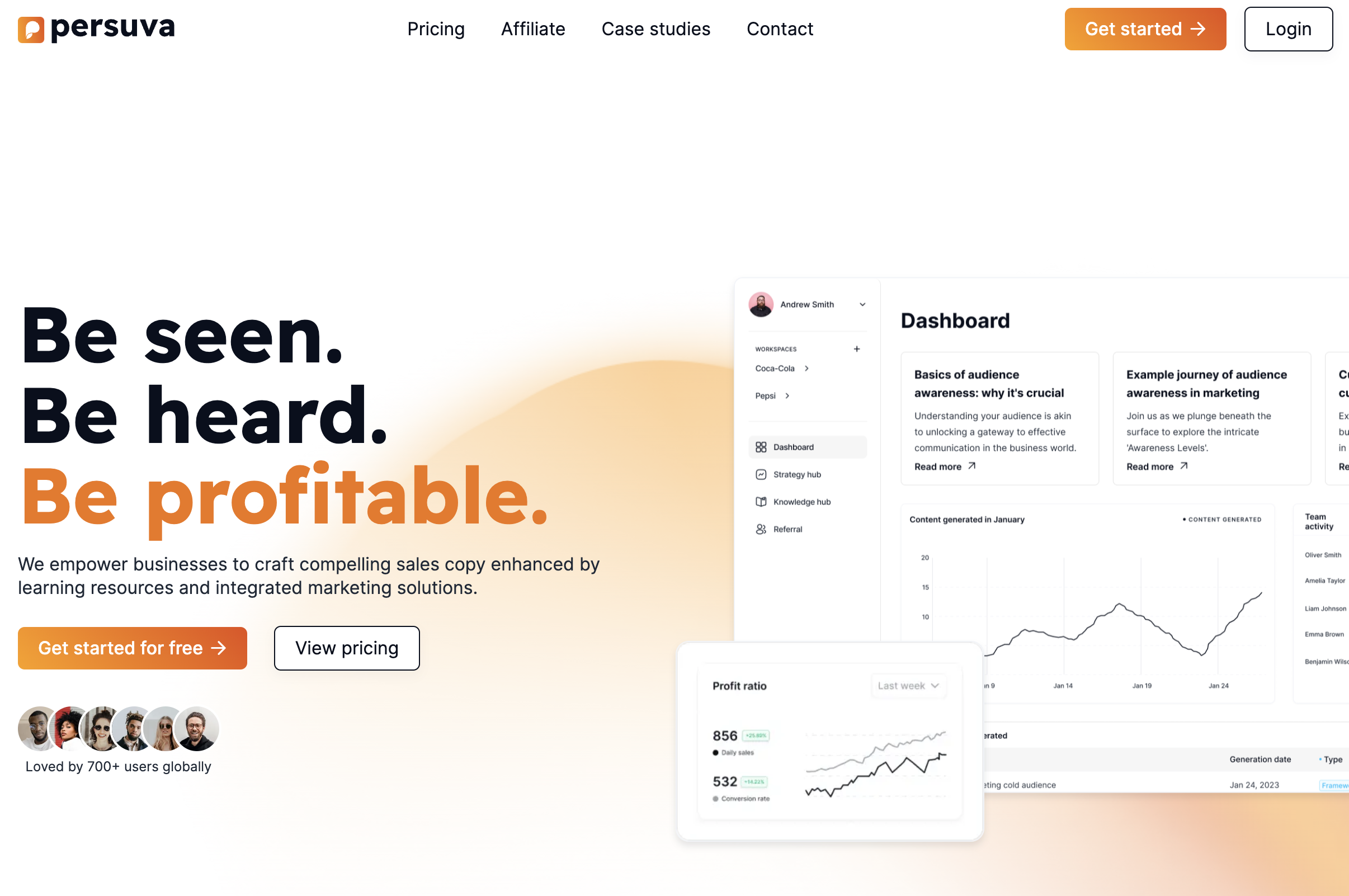 AI Copywriting tool built on top of a marketing framework
Persuva is a highly advanced AI copywriting tool. It was founded with a clear mission: to make creating high-grade ad copies easier to generate results for companies in a matter of minutes.
Industry veterans in marketing from firms like TikTok, Meta, Accenture, and Riot Games came together to create this platform, which shows that they are firmly based on experienced personnel.
In contrast, Persuva goes above and beyond to create ad copies for you and educate you on an integrated marketing framework.
Businesses use this model as an instrument to make their advertisements attractive and aimed at converting prospects.
And I can say that what places Persuva among the best is how it puts reputation and relevancy first in its AI copywriting tool.
In general, Persuva is a cheap and quick way for companies involved in advertisement activities to deal with the issue of crafting compelling ad copy that is both time-consuming and pricey.
Get Actionable SEO Tips Right In Your Inbox
Join 700+ to receive an SEO tool review from my YouTube channel weekly, which I'll share with you. And on top of that, an actionable SEO tip every week.
Now, to the key features, which is why you're here. How good are they, and what features does Persuva offer?
A Built-In Marketing Framework (Proven Marketing Formulas)
It becomes different from other marketing tools by incorporating proven marketing formulas into its system. As such, you can be certain they use strategies that marketing experts have proven over several years.
And if there is something I know about marketing, it is about the continuous and reliable implementation of tested means.
Audience-specific tailored ad copies (customized ad copies for specific customer groups)
It enables you to develop copy variations that cater uniquely to each segment of your customers. The extent of customization guarantees that the messaging meets various demographic clusters' individual tastes and requirements.
This creates a deeper relationship with the intended target audience segments, thereby enhancing sales.
Compared to general advertisement messaging, Persuva extends the ability to create customizable ADA copies.
These tailored ads that cater to customers' unique needs and worries will help businesses foster the trust and loyalty they need in return.
But when talking about one of its features, the Script Builder tool, I was disappointed because I was expecting a step-by-step story script but received multiple openings instead.
Your perfect hook (for crafting attention-grabbing hooks)
One of the advanced features of Persuva is the development of customized ad copies for different market segments. It also comes with a "Your perfect hook" tool, like a hook generator, to instantly help users write appealing hooks.
This makes it easy for users to grab readers' attention before moving further into the high-quality content.
It is a standout feature, serving as a dynamic marketing tool for crafting attention-grabbing hooks like proclamation hooks with good efficiency levels.
In the marketing world, where hooks in copywriting are used to capture the target audience's attention from the outset, Your Perfect Hook is a perfect tool designed to excel in this crucial task.
With its emphasis on speed, customization, and real-time feedback, this tool embodies Persuva's dedication to providing a comprehensive and effective suite of AI-driven solutions for marketers and copywriters.
Still, it can also mar you if you are not descriptive enough with what you want.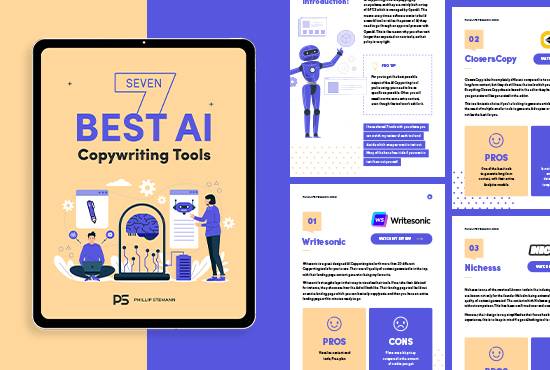 Find the best AI Copywriting tool
I've tested 50+ AI copywriting tools, and they all have unique use cases. I've collected my favourite 7 and made a beautiful e-book for you.
As we know, Persuva was built on a marketing framework, so it is safe to say it is meant for marketers. Here are a few of those who will find Persuva very useful.
Persuva is a specialized tool designed for copywriters, allowing them to create marketing copies smoothly and swiftly. By offering a boost to creativity, efficiency, and effectiveness for people working in copywriting, Persuva is a vital asset.
It has a built-in marketing framework and exceptional AI tools allow copywriters to create persuasive, customized ads with high conversion rates.
As a content creator, I have used the Persuva platform to create catchy and convert copy text and product descriptions, which turned out well.
Persuva has tailored features for e-commerce businesses with different product types, which greatly helps. High-quality ad copies are important for attracting customers in the competitive Internet commerce market.
Persuva allows e-commerce companies to develop ad copies and blog articles that convincingly cater to different audiences and still rank on search engines.
The platform's efficiency in producing sustainable and trustworthy outcomes aligns with the current market trends in e-commerce that require effective marketing efforts to propel sales or customer attraction.
Many marketers use Persuva as an important part of their kit. Persuva is intended to help users create appealing marketing messages and advertisements. For example, it has a built-in marketing structure where marketers exploit tested formulas to get expected outcomes.
Marketers are allowed to develop specialized ads for distinct groups, thus enhancing individuality in advertising.
This makes Persuva an effective tool for marketing professionals seeking to enhance their strategies and implement successful marketing campaigns.
Basically, Persuva is designed for individuals or companies dealing in copywriting tasks, e-commerce, and marketing.
These key features are designed to cater to their specialized requirements for an easy working environment that fosters creativity, efficiency, and the effectiveness of their marketing efforts and copywriting initiatives.
While Persuva is unique as it's built on top of a marketing framework, you can still achieve some of the same things with other AI Copywriting tools.
Jasper is a robust alternative catering specifically to the creation of long-form content such as blog posts, essays, and email marketing campaigns, which is the weakness of Persuva.
Positioned as a versatile solution for content creators, Jasper offers a range of features to facilitate the generation of comprehensive and engaging written content.
However, it's important to note that Jasper's pricing structure varies, with plans spanning from $24 to $500 per month.
This range allows users to choose a plan that aligns with their specific content creation needs and marketing budget constraints.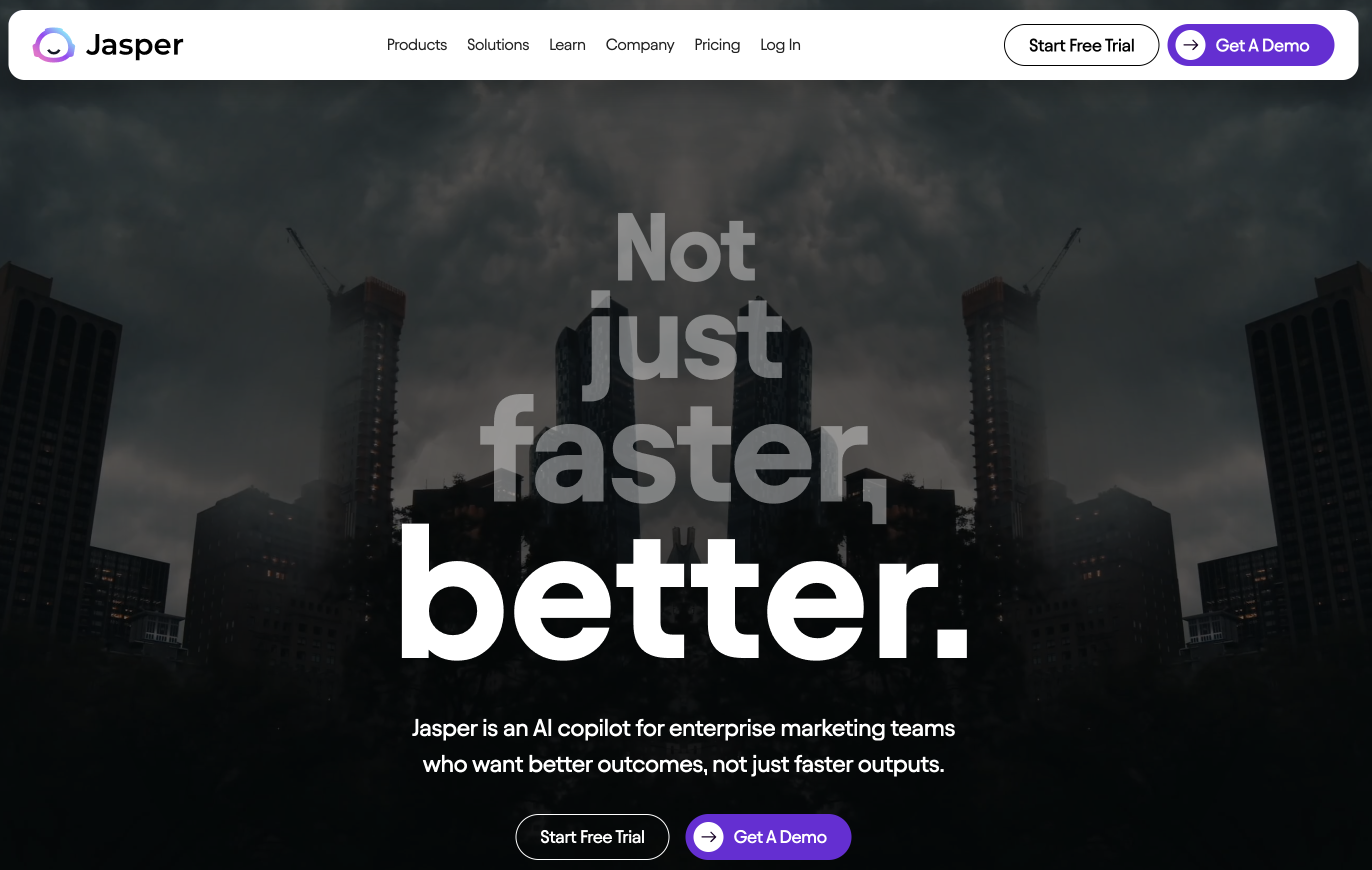 Writesonic stands out as a powerful AI writing tool alternative to Persuva, covering a broad spectrum of content needs whether you're crafting content for your blog, website, advertisements, or emails, Writesonic leverages natural language generation (NLG) technology to produce original and compelling text.
This tool excels at generating content based on keywords, headlines, or specific topics, offering a dynamic approach to content creation.
With paid plans starting at $12.67 monthly, Writesonic provides an accessible yet feature-rich solution for individuals and businesses seeking high-quality automated content generation.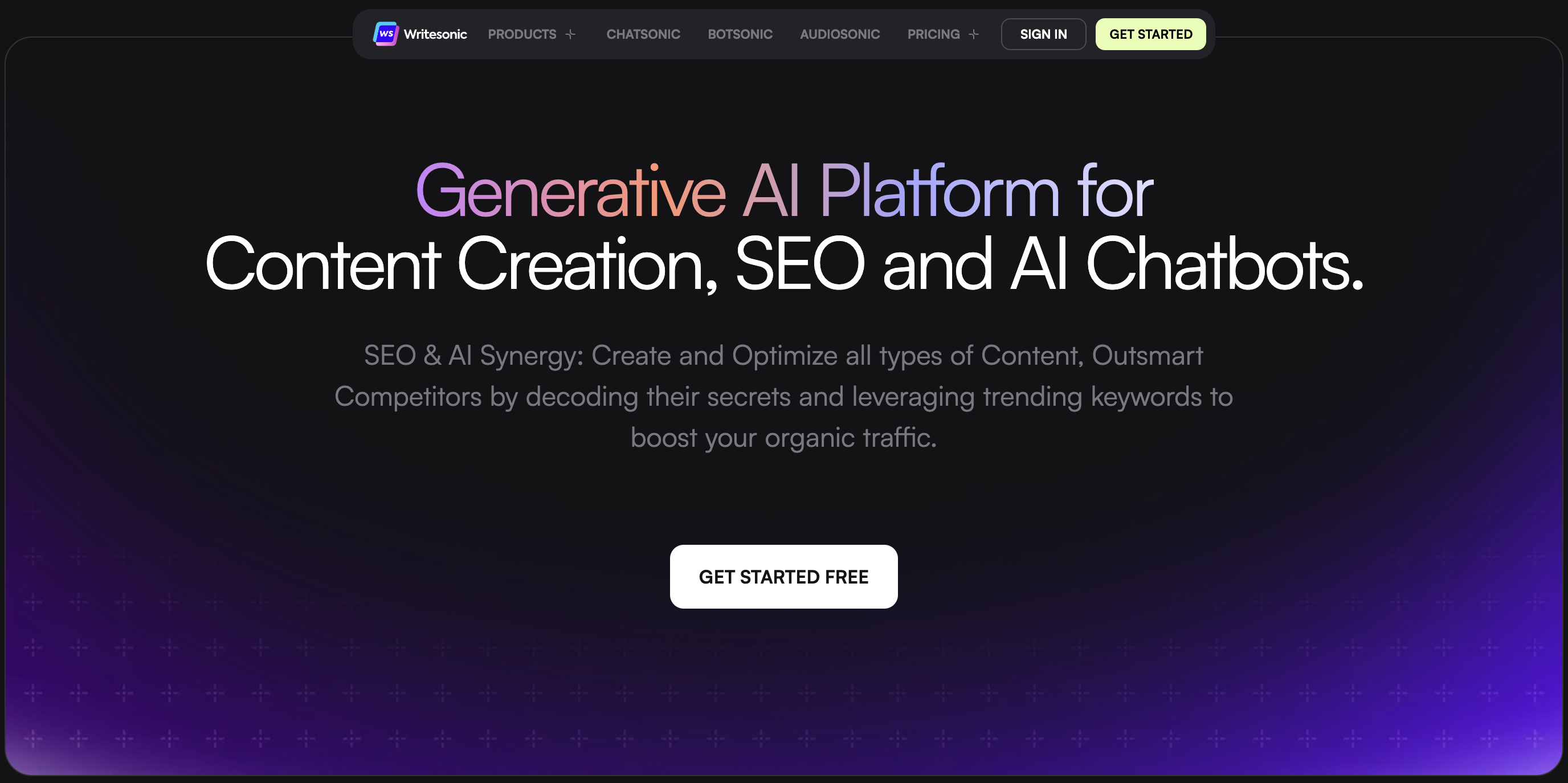 Wordtune introduces an innovative approach to writing enhancement, focusing on the real-time improvement of your written content.
Using advanced artificial intelligence, Wordtune analyzes your text and suggests alternative phrasings, word choices, and sentence structures.
This tool is designed to enhance the clarity, coherence, and overall quality of your writing.
With paid plans starting at $5.99 per month, Wordtune offers an affordable option for writers looking to refine their work with the assistance of AI-driven suggestions.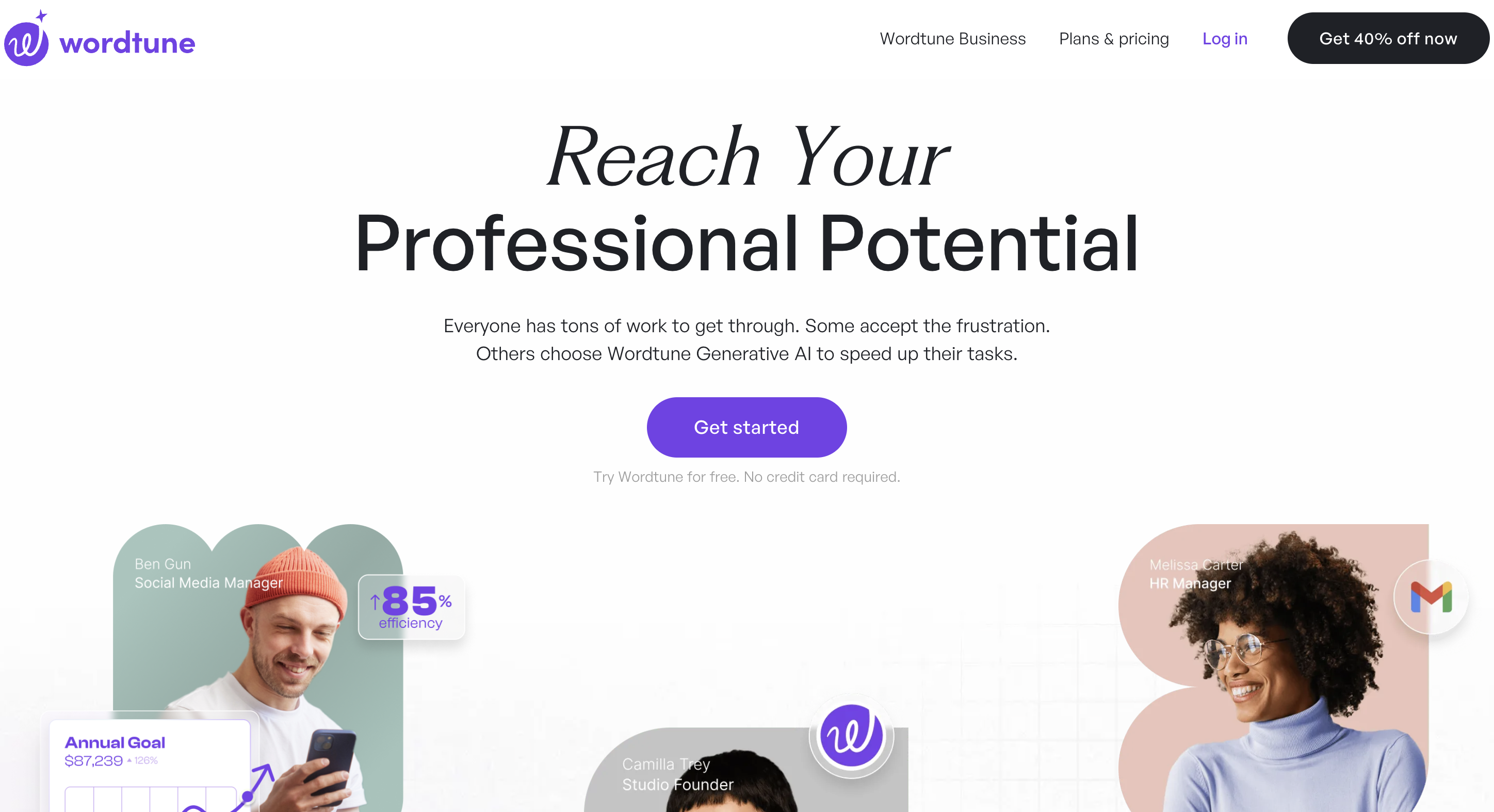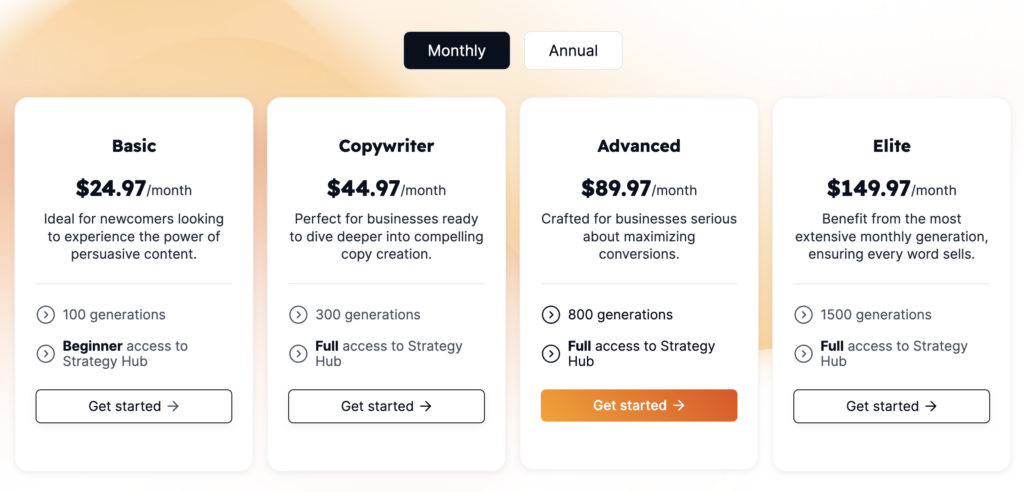 Persuva has a scalable pricing structure that allows users to tailor their purchased plans according to specific requirements and activities. Here's a detailed breakdown of each plan:
1. Basic Plan: $24.97/month
Monthly Generation Limit: 100
Such a plan would suit individuals or small businesses requiring moderate writing services.
2. Copywriter Plan: $44.97/month
Monthly Generation Limit: 300
Here, you get full access to the strategy hub, opening up the entire platform. This is perfect for more experienced marketers.
3. Advanced Plan: $89.97/month
Monthly Generation Limit: 800
This is designed for organizations that heavily rely on creating ad copies regularly.
4. Elite Plan: $149.97/month
Monthly Generation Limit: 1500
For enterprises, advertising companies, or organizations with large workloads in content writing.
Wrap-Up: Is Persuva Worth It?
Yes, Persuva is worth it if you really want to take your marketing efforts to a new level.
Persuva has differentiated itself from others by crafting attention-grabbing ad copies, which are integral to effective advertising. It prides itself on its distinctive suite of specialized apparatuses that are unavailable for those using rival systems.
CopyEditor (currently beta) represents a creative hub where users can edit texts, change fonts, and include multimedia. The responsiveness and efficiency of Persuva's customer support are also indicative of a dedication to improving and putting potential customers first.
Though other competitors brag about having more features, Persuva makes up for the lack of depth by having 16 AI tools well-targeted for core requirements.
Nonetheless, it has its shortcomings, especially when it comes to offering multilingual AI tools, and its alternatives may have a better appeal for those seeking multilingual features.
However, when it comes to marketers and copywriters, its high-quality commitment combined with a constantly evolving process of feature refinement makes it valuable.
Persuva is incredible because the AI is trained on top of a marketing framework.
So, if you're looking for an AI to help you with your marketing, this is what you need.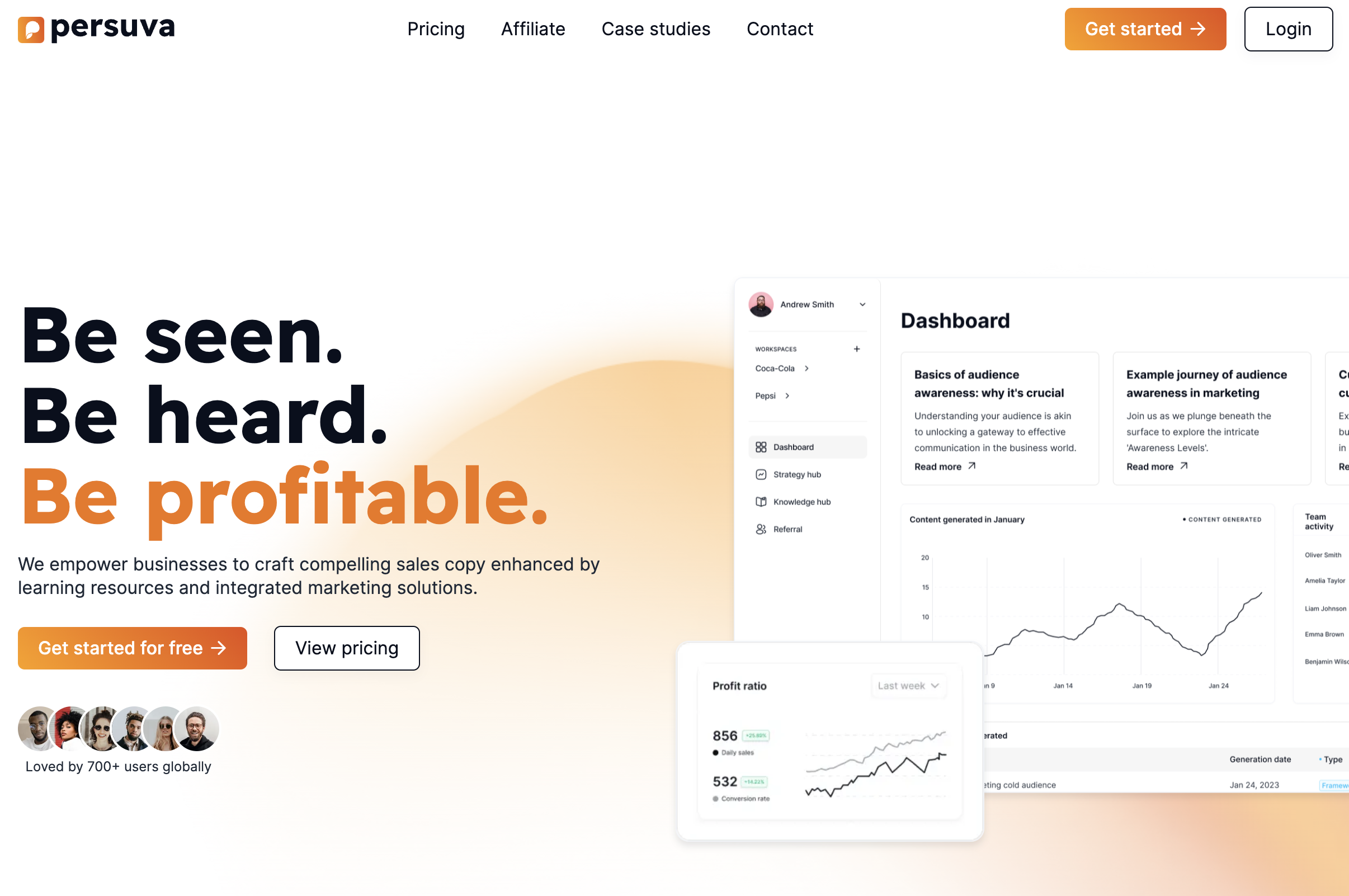 AI Bot trained for specifically marketing content
Persuva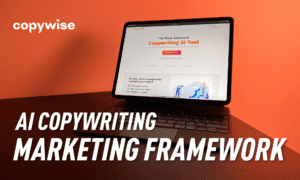 Persuva is the first AI Copywriting tool built on top of a marketing framework. All output is focused on the marketing aspect.
Price: 25
Price Currency: $
Operating System: Web
Application Category: SEO
Pros
It has a great user experience, especially with the updated user interface and incorporates unique AI tools that no other AI website has.
The copy editor enables meticulous polishing and customization, ensuring perfect copies.
It provides great user assistance and good customer support, making the service enjoyable.
Cons
It competes with big names in the industry who are already established, thereby threatening Persuva's market presence and visibility.
Persuva lacks several AI tools other rivals provide for multiple AI-generated copy variations.
Comparatively, competitors have a wider range of languages for diverse types of copywriting, and Persuva does not have comprehensive language support, which is a big shortcoming.