Ubersuggest is undoubtedly a great SEO tool, but did you know many Ubersuggest alternatives are better in critical areas like backlinks analysis and more?
There are many SEO tools out there, and you can't afford to pick the wrong tool because of how badly it will affect the site's health.
This is why, in this article, I will provide various SEO tools that can ideally be Ubersuggest alternatives for your website SEO needs.
So, if you want to know which Ubersuggest alternatives suit you best, read till the end.
These tools offer a variety of features, including keyword research, competitor analysis, and SEO insights. Let's dig deeper into how they can help you and their pros and cons.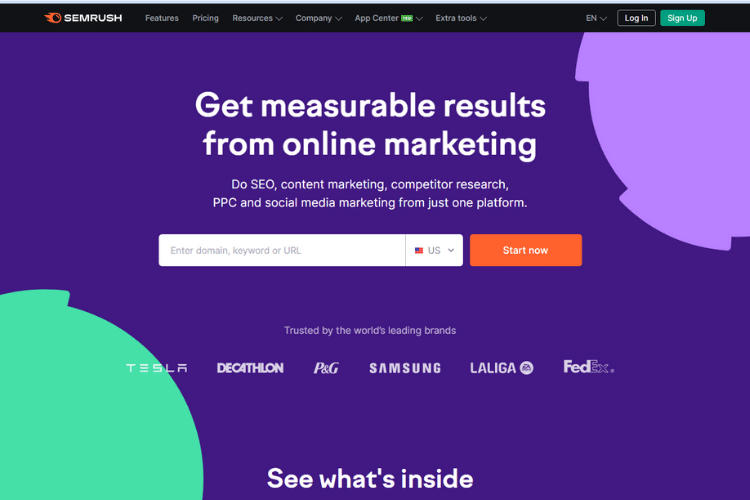 Semrush is a Comprehensive SEO toolkit with over 50 tools that can be segmented into SEO, social media, advertising, content marketing, and competitor research. It is one of the most popular SEO platforms, with 10 million people worldwide using it.
Some of its exceptional features include a keyword magic tool, position ranking of the keywords that Ubersuggest doesn't offer, side-by-side competitor SEO analysis, backlinks, backlink gap analytics with 30.8 trillion backlinks in an expansive database, and others.
It has over 20 billion keywords stored in this massive keyword database to analyze organic traffic and performance for any site, including their search volumes and competition level.
Semrush offers tools for improving social media profiles, content, paid advertising campaigns, and public relations, and its primary focus is SEO. An ad tool for Facebook and Instagram allows users to create ads.
It uses vetted data providers and machine learning algorithms for data generation, and it collates its data from third-party sources, clickstream data providers, and public APIs of social media networks. In contrast, ubersuggest uses Google Adwords APIs for suggested keywords.
It provides more detailed information about every keyword than Ubersuggest, and it also tracks competitors' social media pages with its social media management and tracker.
Semrush makes it simple to divide up data, apply filters, and do topic-based research. All of these findings may then be easily exported for subsequent viewing.
Pro plans cost $119.95 for small teams and starters.
Business plan costs $449.95 for agencies and midsize businesses.
Guru Plan costs $229.95 for large agencies and enterprises.
Although there are discounts for paying for a year at a time.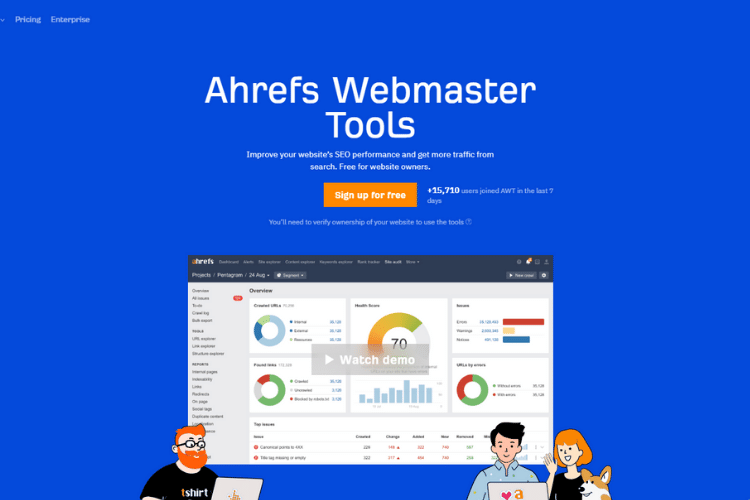 This is another widely used SEO tool that would be an excellent Ubersuggest alternative. Most users consider Ahrefs for its backlink-checking tool only, but the platform does much more than that.
Regarding keyword research, Ahrefs keyword generator provides one of the most comprehensive and up-to-date online keyword databases. Not many SEO platforms can claim such a database, which is always growing and expanding, making it an even more powerful alternative to UberSuggest.
Ahrefs keyword explorer may collect, process, and store data, giving you important insights like their search volumes into your SEO requirements.
Within the platform, you can access many keyword instruments, such as keyword difficulty projections, search volume, parent subjects, keyword ideas, and a keyword generator, making it a valuable tool for SEO experts.
Arhefs is your best bet if you want to do advanced research and in-depth analysis of your site's SEO, not only because of its extensive database but also because its accuracy is better than that of Ubersuggest.
Considering its specialty, Arhefs will conduct an in-depth backlink analysis, providing you with the number and quality of backlinks and also informing you about broken links if you have any to help you understand your stance amidst your competitors. Ubersuggest does not go that far with backlink analysis.
Competitor analysis also does a great job feeding you with organic keywords and backlinks your competitors use. With this data, you can come up with top-performing content.
Ahrefs, like other SEO and keyword research tools, is a paid option. As a result, it may not be as accessible if you start out and want to spend less on SEO. However, the program is incredibly user-friendly, allowing you to profit from it even if you are a novice.
To summarize, Ahrefs offers a variety of SEO tools for marketing your content and increasing organic traffic to your website. I suggest it if you are an expert user looking for broad capabilities.
The lite plan is at $99 for small businesses and fun projects.
Standard plan: $199 for freelance SEO and marketing consultants.
The advanced plan is at $399 for lean in-house marketers.
Enterprise plan at $999 for agencies and enterprises.
However, if you pay annually, they will give you two months for free.
Get Actionable SEO Tips Right In Your Inbox
Join 700+ to receive an SEO tool review from my YouTube channel weekly, which I'll share with you. And on top of that, an actionable SEO tip every week.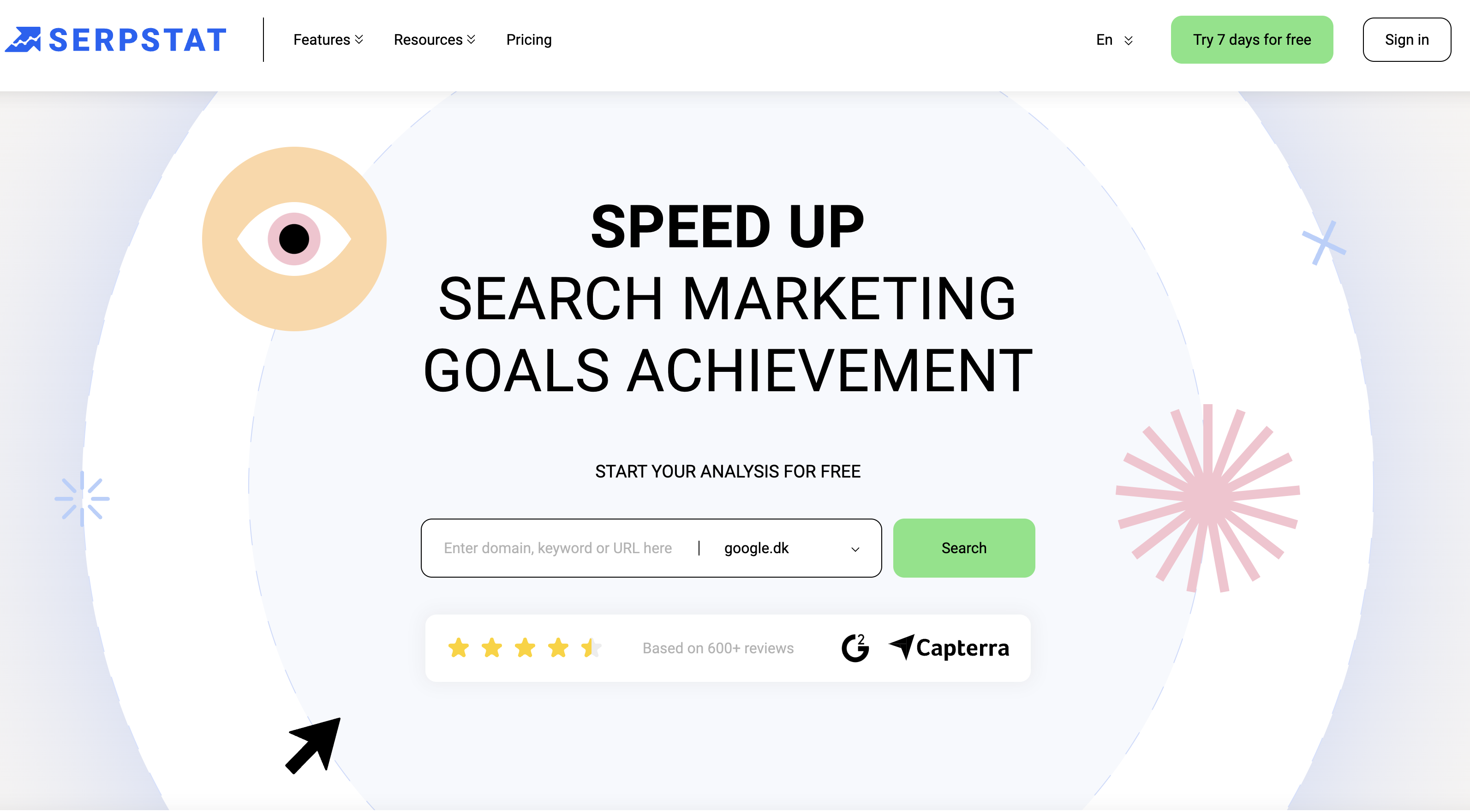 Serpstat is a cheap alternative to Ubersuggest that is especially good for relevant keyword research.
Serpstat may not be as thorough in its research as Semrush or other alternatives, but since it's a newer SEO tool, new features are always added to improve it.
It has information on about 180 million domains, making it a great way to compare your domain's performance with your competitors' domains.
It is also better than UberSuggest in advertising and content management.
Serpstat's content marketing ideation function assists you in discovering and creating original content.  It gathers proven and profitable keywords for PPC to ensure increased organic traffic to your website. It assesses the relevancy of your webpage and recommends long-tail keywords.
The platform offers affordable multi-user subscriptions. If you have a bigger marketing team that needs it simultaneously, collaborating is much easier without purchasing numerous licenses or plans.
With a live chat feature, their customer support has an edge over UberSuggest. It also provides an API for all pricing plans, which helps you automate daily tasks and analyze large volumes of data.
Its broad features and tools help you boost your SEO, regardless of your business.
I like how the Serpstat dashboard compiles all important SEO information with the cheapest plan in one spot.
Individual plans start at $59 for SEO individuals, digital marketers, and freelancers for about 5 projects max.
The team plan starts at $119 for small in-house teams. 
The agency plan starts at $479  for big marketing agencies and large in-house teams with extensive need of data, taking up more projects.
Custom plans are also available.
They offer about a 15% discount if you pay annually.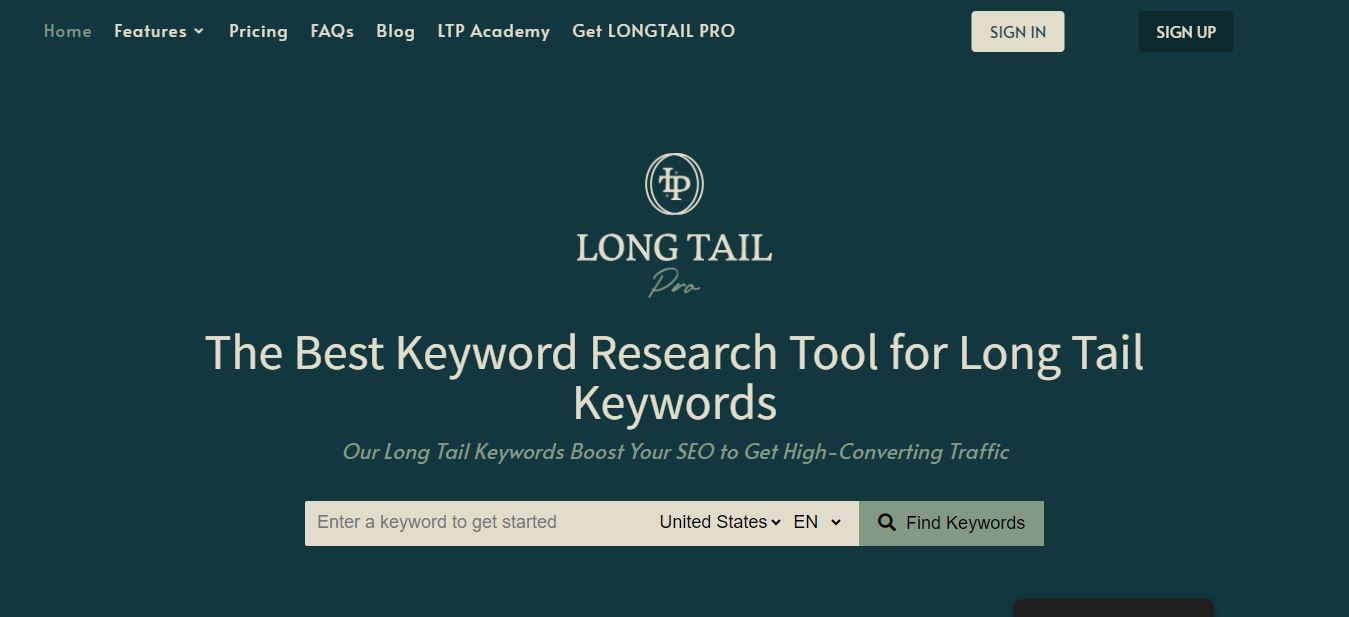 LongTailPro is a keyword research tool recognized for providing hundreds of excellent long-tail keyword ideas that can assist you in advanced web ranking better than your competition.
It does not matter if you're starting a new site or changing your SEO strategy. Finding profitable and high-value keywords is crucial to your site's online thrive.
Because keyword research is a continuing activity, you need sophisticated keyword research tools to uncover long-tail keywords that no one else is using, and LongtailPro fits the bill wonderfully.
LongtailPro analyzes search engine ranking using an advanced algorithm to present users with an extensive list of relevant target keywords that you can use for content development and search engine optimization (SEO).
It is not only known for keyword research, ranking, and discovery; it is also a great tool for competitor analysis with advanced filtering and a data export function.
It offers a feature that allows you to spy on your competitors and see your competition keywords they rank for, giving you important information about their SEO approach.
You can integrate it with Google AdWords if you are a digital marketer. You can directly export your chosen keywords to your ad campaign manager rather than exporting, sorting, and importing them again to your ad manager.
Long Tail Pro offers the best customer support and value for money compared to UberSuggest.
The starter plan is $59.99 for beginners and small teams.
The pro plan is at $89.99 for mid-sized businesses.
Agency plan at $299.99 for large agencies and enterprises
They give you 3 months free if you pay annually.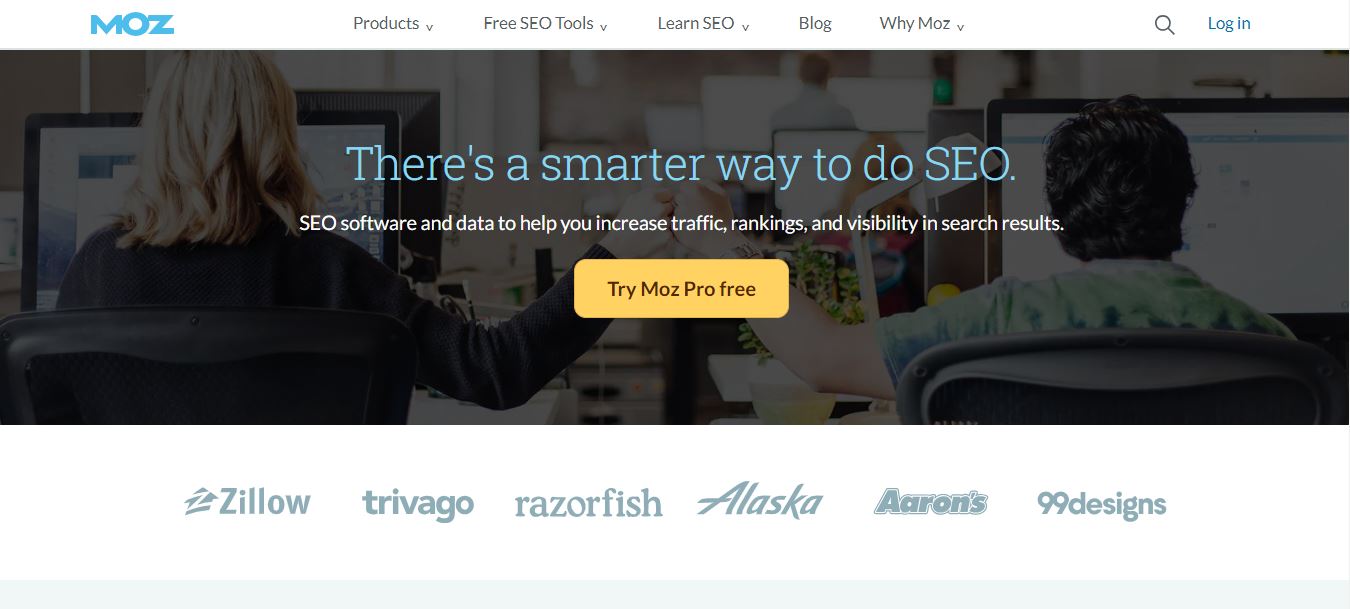 Moz is an all-in-one tool suite that offers many free, powerful tools. Although the cost of Moz Pro is higher than Ubersuggest, it's not necessarily an ideal alternative if you're looking to save money.
However, its free selection of tools can do a lot. These tools include the Chrome extension, competition analysis, domain analysis, Google algorithm reports, Keyword Explorer, Link Explorer, and local search data.
Moz has a range of features that cannot be found elsewhere.
Some of these include the following:
Access to an API
Audit management
Backlink checking
Broken link discovery
Campaign management and tracking
Competitive analysis
Content management
Conversion tracking
Backlink reports
Keyword reports
Data visualization
Google analytics integration
Some of the major ones are keyword analysis, discovery and rank tracking, multi-campaign, performance metrics, social media integration, trend analysis, visitor tracking, web traffic reporting, website analytics, and monitoring.
So, if you want more functionality instead of saving money, Moz Pro is a better option than UberSuggest.
Their 30-day free trial is a great opportunity to check out these features.
Also, if you run a business that relies on local customers, Moz Pro is a great option. And they also offer both online support and a knowledge base to answer any questions.
The standard plan starts at $99 monthly for those new to SEO.
The medium plan starts at $179/month for those who know SEO basics, like digital marketers.
The large plan is $299/month for businesses and agencies.
Premium plan: $599/month for large SEO-focused agencies and in-house teams.
There is a 20% discount if you pay annually.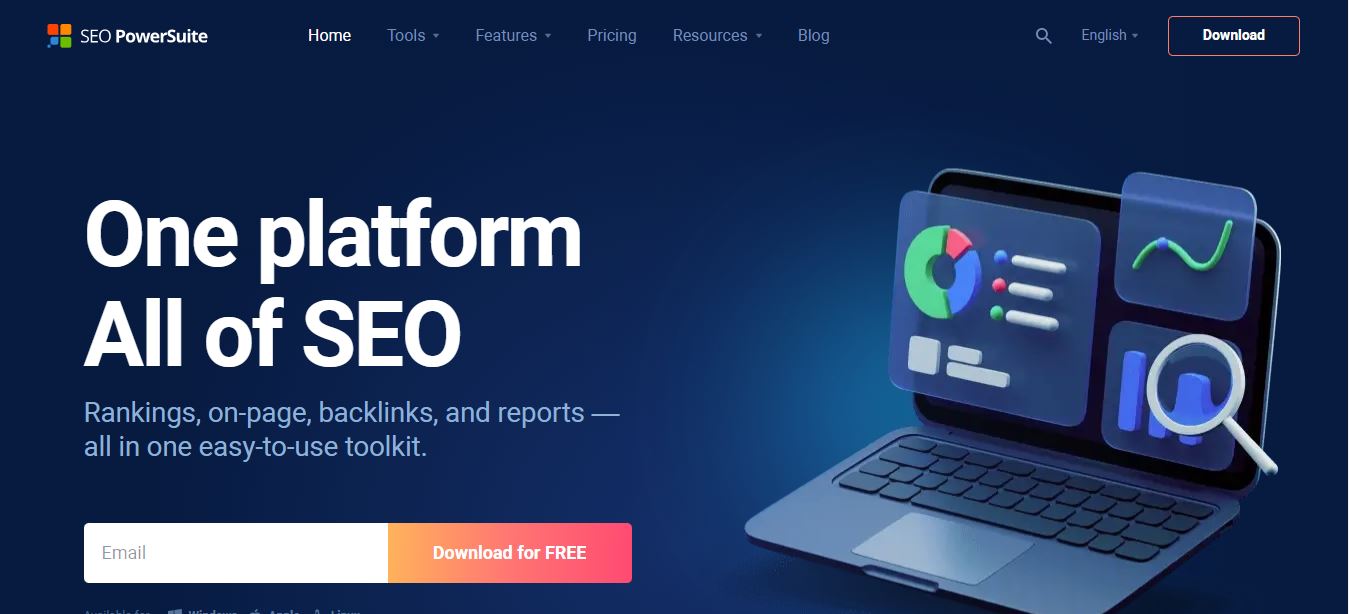 SEO PowerSuite is a complete SEO tool that differs from the other tools on this list because it is downloadable desktop software. SEO PowerSuite has four SEO tools: Rank Tracker, LinkAssistant, SEO SpyGlass, and Website Auditor.
It's great for performing in-depth site audits and reviewing technical SEO data on your website.
It has a free version with unrestricted access to websites and keywords. With this free version, you have 1100 backlinks, 500 URLs to rank pages for SEO research, 50 link management pages for each project, 1 competition tracking ranking, professional SEO reports in the program, and 2 backlink profile comparison sites.
However, the professional edition is more advanced and lets you deal with an infinite number of sites. You can also send reports to your clients in any format you like.
However, certain restrictions exist, and not all search engines are available.
But it's also great for figuring out what your competitors are doing right with their SEO strategies and how you might be able to beat them.
It searches the web with the "Look for Prospects" feature for the best link-building opportunities for your site to become more trusted online.
The Professional Plan costs $299 per year for personal or in-house projects.
The Enterprise Plan costs $499 per year for clients work.
You can save 20% if you pay for a 2-year plan once and 34% for a 3-year plan once.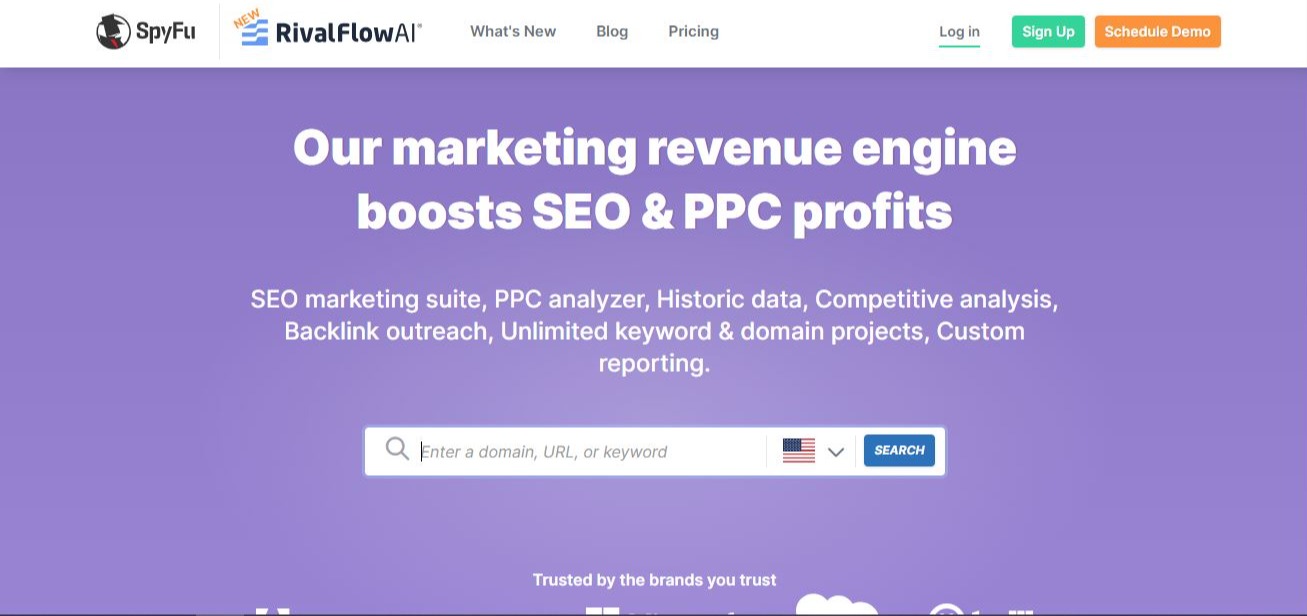 SpyFu provides deep insights into the SEO and pay-per-click strategies of websites. It works similarly to Ubersuggest in that it helps you explore keywords that websites are ranking for and find phrases that your rivals use.
By studying and evaluating your competitors ' strategies, you may utilize them to acquire a competitive advantage. It also provides information on your rivals' PPC keywords and ad wording. It also provides data on their ad budget and click-through rates.
The tool also gives information on backlinks, organic search traffic, keyword ranks, and insights into rivals' SEO practices.
SpyFu's backlink outreach function assists you in identifying the best authority sites to approach, site owners, email addresses, phone numbers, and even social network accounts. Ubersuggest's backlink analysis function does not provide the same depth.
In conclusion, SpyFu's emphasis on competitor analysis is more advanced than Ubersuggest's. SpyFu's competition research tool lets you view the keywords your rivals rank for and their top-performing paid ad campaigns.
The basic plan is $39 and $16 per month if you pay annually for small business owners.
The professional plan is $79 and $36 monthly if you pay annually for medium business owners.
The team plan is $299 monthly and $149 monthly if you pay annually for large business owners.
Why not choose Ubersuggest?
Ubersuggest has a free version, but its basic plan lacks certain extensive features essential for efficient keyword research. For example, it may restrict access to backlink analysis tools, limit the quantity of keyword recommendations, or limit search traffic statistics.
Here are a few things to think about when it comes to Ubersuggest.
Ubersuggest offers three premium plans to businesses that manage up to ten websites.
The plans are evenly divided to allow consumers to pay for only what they require.
So, if you handle more than 10 sites, you should seek elsewhere.
2. Ubersuggest requires a Google Sign-In function.
Ubersuggest requires access to your Google Search Console.
According to the company, this helps them identify any issues or problems with your site that need to be corrected.
UberSuggest might not be for you if you are uncomfortable providing such information.
3. Refunds and Cancellations
Although, when you sign up with Ubersuggest, you are not entering into a long-term agreement. But if you are dissatisfied with your service, you may cancel without penalty.
However, refunds for yearly or lifetime subscriptions are only available if requested within 30 days after signing up.
4. Precision with their data
Ubersuggest offers extremely accurate keyword research that may assist in enhancing the rating of your website.
However, in other cases, Ubersuggest falls short of recognizing the competitors.
One of the finest aspects of Ubersuggest is that it is often updated.
The company is always developing and introducing new features.
With each update, Ubersuggest becomes a more powerful SEO research tool at a lower cost. But if you have yet to wrap the existing features around your head, the new features might be overwhelming.
Wrap-Up: What Is the Best Ubersuggest Alternative?
So we have run through various alternatives you can opt for in place of Uber Suggest, but you can only decide which one is best for you based on your needs.
If you are looking for a bit more functionality, I recommend Semrush, Moz Pro, and SEO Powersuite, but when you are a bit under budget and want to ensure you have some SEO going on, Serptat is your best bet.
If you are specific about the feature you are looking for, backlink analysis goes to Arhefs, Spyfu, and Semrush, while competitive analysis goes to Longtailpro and Moz.
Overall, they are all great alternatives to UberSuggest and have their own individual benefits.