Doing an SEO Competitor Analysis is a significant help for your overall SEO research. By having a list of your SEO competitors, you now have competitors to compare yourself against, but you also know where to find inspiration.
Through competitor analysis, you can easily see what they are ranking for and what you are not. By that, you can start targeting those keywords and phrases. You can also compare your own content with your competitors and always ensure you stay ahead.
A tool like Serpple can automatically help you analyze the entire SEO competitor. Just enter your SEO keywords, and hit analyze.
The SEO Competitor Analysis is thorough, with hundreds of results.
The keyword research is in beta. It gives decent results but lacks basic filtering functionality and a competition score.
There is no backlink monitoring module.
The keyword ranking is similar to Google Search Console, but you can see if you've won featured snippets.
There are no content optimization modules.
Serpple is an SEO tool with several nice SEO modules, but my favourite is their SEO Competitor AI module. Using keywords and Serpple's AI, Serpple will show you all your SEO competitors. A lot faster than doing it manually.
Pros & Cons Using Serpple
I've made a small collection of the pros and cons after testing Serpple.
Serpple is an interesting tool because it offers a variety of SEO modules. I really liked the competitor analysis module as it's utilising AI and giving me more competitors than I've seen in other tools.
They also offer rank tracking for you to monitor your keywords in the SERP, and their keyword research module works as a keyword suggestion module, pulling ideas.
Lastly, they've added a backlink monitoring module, which is super simple and a content audit module to help you improve your content by giving you actionable tips.
Now it's time to dive into what you've come here for—the features. And there are some great features, and some features are missing. Let's get into it.
When you use the Competitor AI module, Serpple's AI will crawl the keywords related to your domain and find other domains ranking on these keywords.
The more keywords the other domains rank for, the closer competitors they are.
So the more keywords you add to your project, the more precise of a competitor analysis you'll get.
Then you'll end up with a list of hundreds of competitors, where you can add the competitors closest to you and then measure your own SEO performance against them.
With a list of your competitors, you know the keywords they're ranking for in 2 ways.
Either you can enter one of your competitors' domains and get all the keywords they're ranking for. Secondly, you can enter a focus keyword, and then Serpple will show all relevant keywords to this keyword.
While the keyword research module is not perfect, it gives you a list of relevant keywords for your website.

This feature of Serpple works like folders, where you can add keywords into clusters via the keyword research module.
You can't filter duplicates off, nor filter anything at all or sorting. But the great benefit of using keyword clusters is that you get a folder of keywords you know you cover, and then you achieve topical authority in that cluster.
Then you can move on to the next cluster, but promise yourself to finish an entire cluster before moving on. You can add each keyword to a cluster, which is a group of keywords to ensure you only have unique keywords.
Ensure these keywords are as closely linked together, without meaning the same.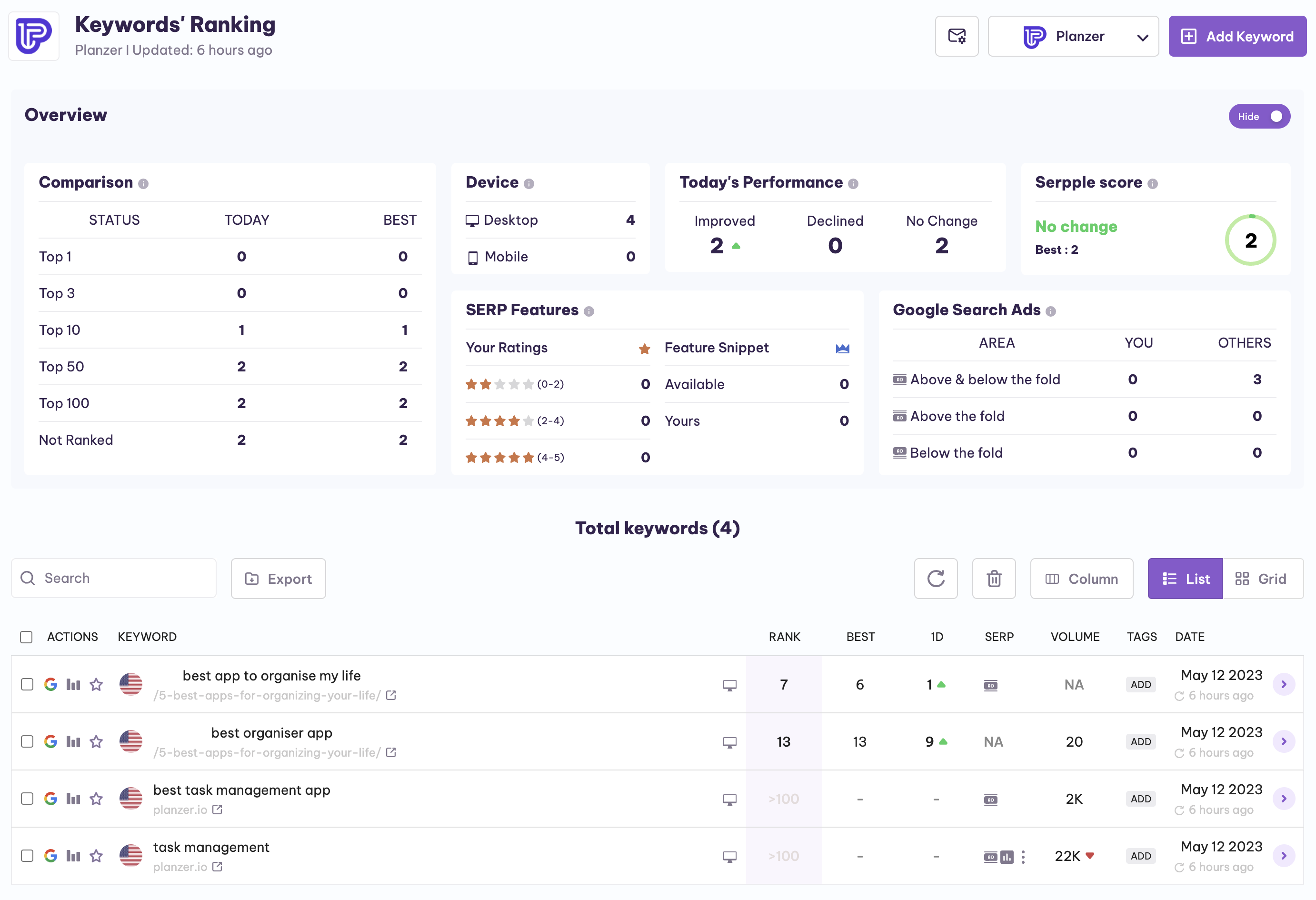 Serpple also has a keyword module to track your ranking and see what SERP features you're shown on.
This can also enable you to modify your SEO strategies and improve the content on your website to improve its ranking in SERP for specific keywords.
If you're on a budget and you're looking for a simple SEO tool to help you with your keyword research, rankings and especially competitor research, then this is the tool for you.
I believe in Serpple, and I believe in the future of Serpple. They've just added the keyword research module, and while it doesn't have a lot of functionality, I'm super impressed by the amount of data it consists of.
Serpple offers a range of pricing plans tailored to different user needs, emphasizing affordability and comprehensive features.
Their first plan, which is the Side Hustler plan, priced at $19/month or $190/year (with 2 months free), is perfect if you're an individual or you run a small business. It includes tracking for 100 keywords, 1 domain, and 2 competitors and offers features like content audits and backlink monitoring.
The Entrepreneur plan, at $29/month or $290/year, is more expansive. It allows you to track 500 keywords, offers unlimited domain tracking, monitors 30 of your competitors, and has enhanced features like 500 keyword suggestions and can monitor 1000 of your backlinks.
The Agency plan is tailored for agencies, so if that's you, you might want to take a look at this plan.
It's priced at $99/month or $990/year. It includes tracking 3000 keywords, and unlimited domain tracking, and you can monitor up to 100 of your competitors.
This plan provides comprehensive features like 1000 content audits and 3000 keyword suggestions, and you can monitor 3000 of your backlinks.
Each plan comes with a 14-day free trial, so you can test it out and figure out what plan fits your needs.
There are also other tools that you might want to check if you are looking for other features of an SEO tool to cater for your needs and goals.
Seodity is an alternative SEO tool offering advanced keyword research, AI Content Editor, and task management.
It integrates with popular platforms for backlink and keyword analysis, producing white-labelled reports. Seodity aids in data-driven decisions, outperforming competitors, with custom pricing tailored to your goals.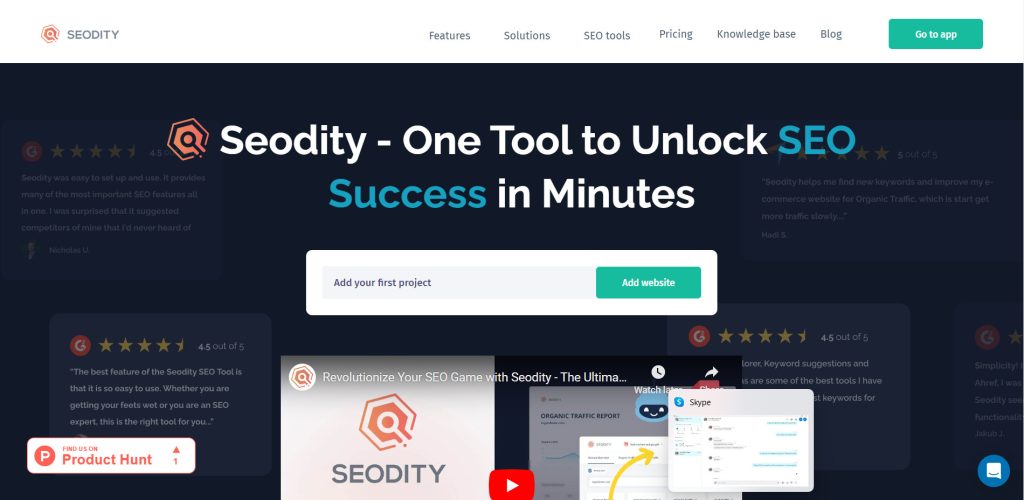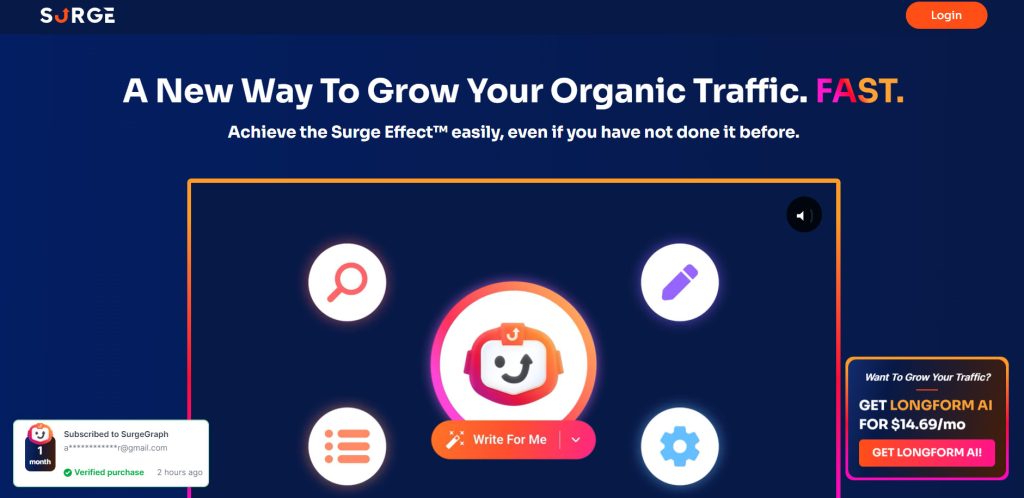 SurgeGraph is specifically designed to assist you in generating top-notch, extensive content at a faster pace.
Its ultimate goal is to elevate your search ranking and significantly increase the traffic flowing to your website.
SEOCrawl is an SEO software designed for professionals and companies, offering a comprehensive range of tools to enhance efficiency and achieve improved results in SEO management.
They offer different pricing plans to cater to various needs and budgets, with options ranging from the Starter Plan for basic usage to the Elite and Enterprise Plans with advanced features and customization options.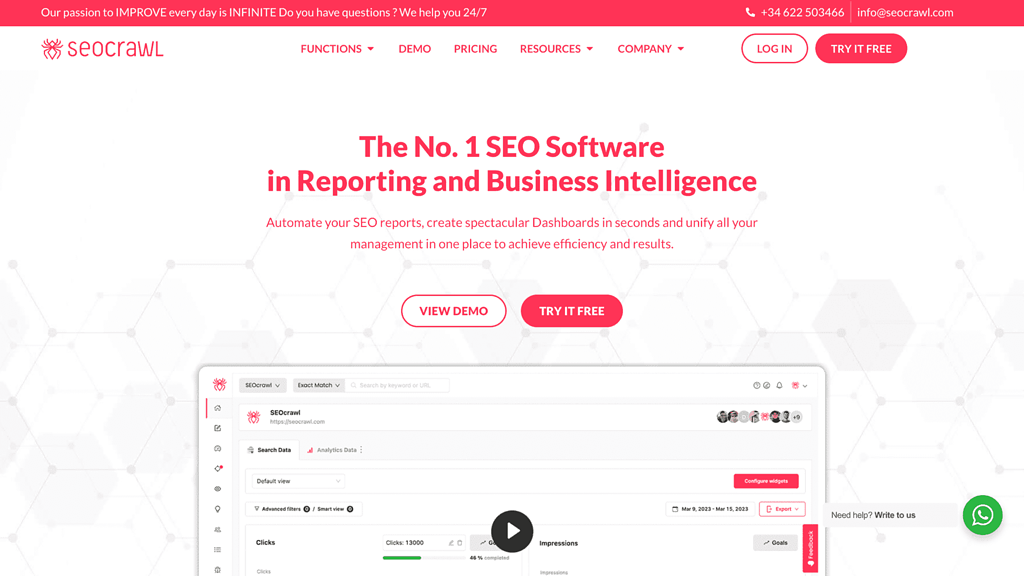 Wrap-Up: Is Serpple Worth It?
Conducting an SEO Competitor Analysis can highly benefit your overall SEO research. It lets you identify your competitors and get ideas for new SEO strategies.
Most keyword research tools will have pros and cons, so you must identify your objectives to choose the right platform to suit your needs and goals.
Serpple can be one of those tools that can help and benefit your domain, especially when you are just starting, because of its great SEO competitor analysis powered by AI.
It also offers a Keyword Research module that provides relevant keywords for your website. Using Serpple keyword research and ranking tools, you can monitor your rankings and improve your content based on SERP features.
Serpple is a suitable tool for those starting with limited budgets. It offers valuable features like competitor analysis, keyword clusters, and ranking. However, it may only partially meet the needs of more advanced users due to the missing modules and limited filter options in the keyword research tool.
While Serpple and other keyword research tools provide different great features, they ultimately focus on providing services for specific customers. So, identifying your needs will be helpful for your website.
Serpple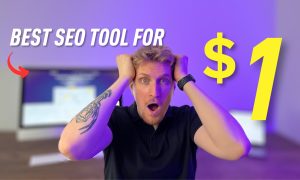 Serpple is an SEO tool with great potential. Their SEO AI Competitor research tools is one of the best in class. And for the price point, I'm simply amazed.
Product Brand: Serpple
Pros
SEO Competitor research module
Keyword research module
Keyword clusters
Cons
Missing content optimisation modules
Need filter and sorting options in keyword research module
Missing keyword gap module