I've been using a content optimisation tool for years now, and it helps me optimise content to reach its fullest potential.
Because of my YouTube channel, I've tested more than 25 content optimisation tools and here are my favourite 12.
Starting with a quick top 3.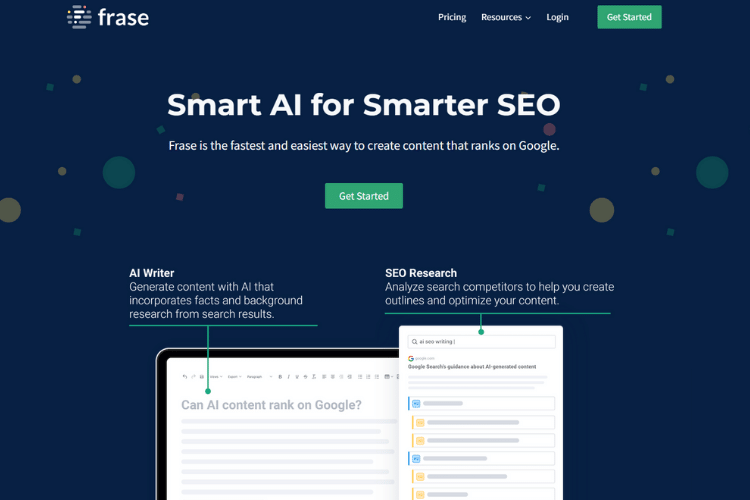 Frase is my go-to SEO content optimisation tool, and it's been for years now. It's just solid. I love the depth of the analysis.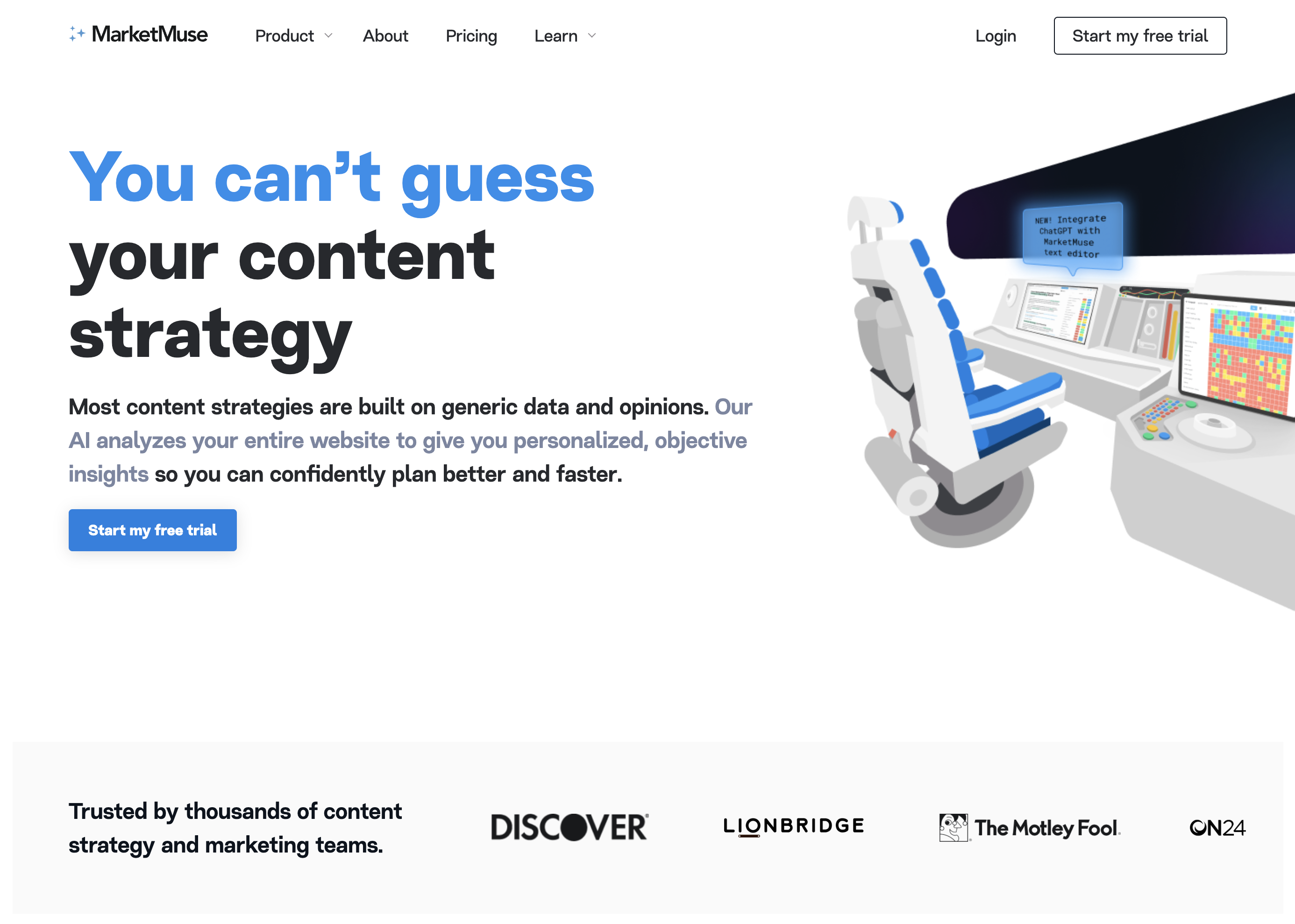 I use MarketMuse to supplement Frase, as it's a great second-look at my content. It's a great premium choice.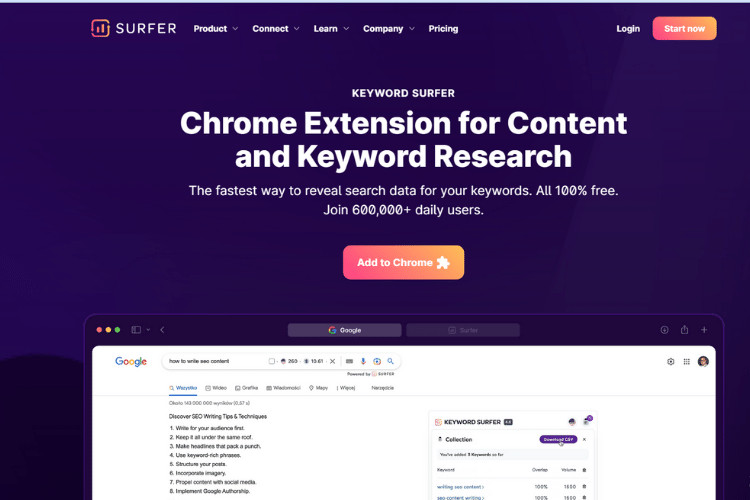 Surfer SEO is expensive but a solid content optimisation tool with many great supporting modules.
With so many Google Content Updates and Google Core updates, it's more important than ever to optimise your content using a content optimisation tool.
An SEO content optimisation tool allows you to analyse the SERP and ensure you cover your subject from all angles.
What Is An SEO Content Optimisation Tool?
An SEO content optimisation tool is a tool where you enter the keyword you want to target, and then the tool analyses the SERP for the top 10 results and finds similarities.
What are the top 10 mentioning, how are they crafting their website, how many images are they using, internal links, and so much more?
We have to assume that the top 10 on the target keyword you want to rank for are doing something right, so you want to do what they're doing, but more as well.
This involves ensuring the content is more relevant, high quality, valuable, and visible to search engines by incorporating relevant keywords, compelling titles and meta descriptions and is presented in an easily digestible format.
But you want to add information only you know as well to stand out in the SERP.
The ultimate goal is to make sure the content stands the best chance of achieving your desired outcome, whether that's attracting traffic, generating leads, or making sales.
With the vast amount of information available online, optimising content ensures it doesn't get lost in the noise and reaches its intended audience effectively.
Get Actionable SEO Tips Right In Your Inbox
Join 700+ to receive an SEO tool review from my YouTube channel weekly, which I'll share with you. And on top of that, an actionable SEO tip every week.
8 Best Content Optimisation Tools
I've reviewed several content optimisation tools and even made videos about it on my YouTube channel.
I'll take you through what each tool offers, where they excel, and how you can use them effectively.
Additionally, I'll outline their advantages and drawbacks to help you make informed decisions for your content needs.
#1 Product Recommendation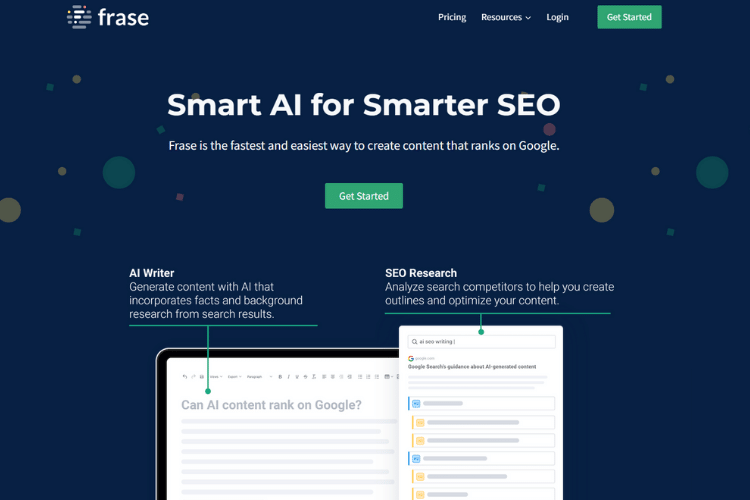 Frase has been one of my favourite content optimisation tools for the past couple of years, and it has been a game changer in terms of content creation.
It greatly helps me with my process of crafting and optimising content that's both SEO-friendly and resonates with readers and out-rank competitors.
Frase is built around top-ranking search results, ensuring the content it generates is not only original but also competitive in the SEO landscape.
When you use Frase, you get access to many useful tools that are useful in many parts of your content creation/optimising phase.
This tool works by highlighting essential keywords and offering a heatmap for a visual comparison against competitors.
Besides the highly esteemed content optimisation tool, Frase also has many other tools:
Content Outline Tool: Helps you with structuring the main ideas of your content to guide the flow of the content based on the SERPs and AI.
AI Content Generation Tool: Helps you produce content that can be fine-tuned in the user-friendly Content Editor, which seamlessly integrates AI tools, research links, and keyword suggestions.
Content Research Tool: Investigating topics to find what's relevant and missing.
SERP Research Tool: Helps you study search results to understand top-ranking content.
Visualise Key SERP Metrics: This helps you get a clear picture of search result trends using valuable data and metrics.
Frase also has an AI-driven chatbot if you're looking to increase engagement on your website.
This chatbot can be trained over time for accuracy, and the platform also allows the creation of customised chatbots, known as Frase Assistants, integrating with popular live chat platforms.
The Frase assistant crawls your website for content so visitors can ask questions and get answers based on your content. You can help train it over time by answering the questions it couldn't to begin with.
#2 Product Recommendation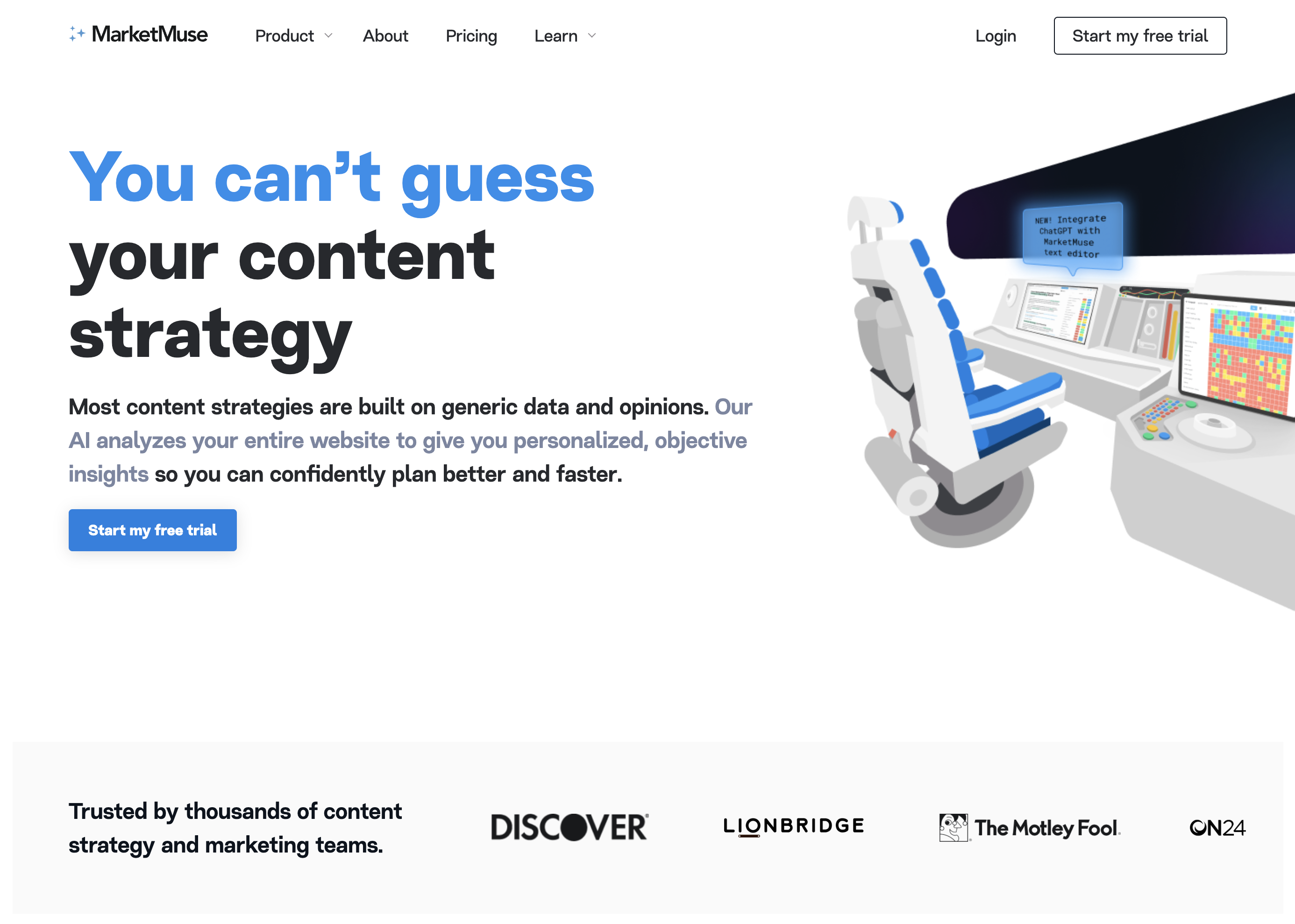 My second on the list is MarketMuse, which is a standout Content Strategy Tool which uses AI-driven insights to craft tailored content plans.
This tool analyses your entire website's content, identifies gaps, and suggests topics that can improve your website's authority and relevance in your niche.
It does this by leveraging AI, and the Content Strategy Tool provides actionable recommendations on which topics to cover, how to structure the content, and how to optimise it for SEO.
It provides data-driven insights by analysing top-ranking pages and identifying crucial on-page SEO metrics such as keyword usage, meta tags, relevant internal and external links, media elements, and more.
As a user of MarketMuse, you'll have many essential tools at your fingertips to craft and optimise niche content that ranks at the top.
Some of the tools are:
Competitor Content Analysis: This enables you to dissect competitor content, revealing gaps and opportunities to outperform them in the SERPs.
Content Strategy Tool: Provides AI-driven insights to craft a content plan tailored to your website's needs, ensuring you target the right topics and keywords.
AI Content Optimisation Tool: Assists in refining your content with AI-backed suggestions, integrated seamlessly into the intuitive Content Editor, complete with research links and keyword recommendations.
Visualise SERP Insights: Offers a comprehensive view of search result patterns, equipping you with valuable data to understand and conquer your niche.
The content editor is particularly notable, offering suggestions for content optimisation based on top SERP results. I love the design of the editor, and it's super unique and not something I've seen before.
It doesn't have a keyword research tool in the same sense as LowFruits. It's a bit more focused on content and doesn't show low-competition keywords.
This also shows that MarketMuse is for more established websites, as it's a more premium content optimisation tool.
#3 Product Recommendation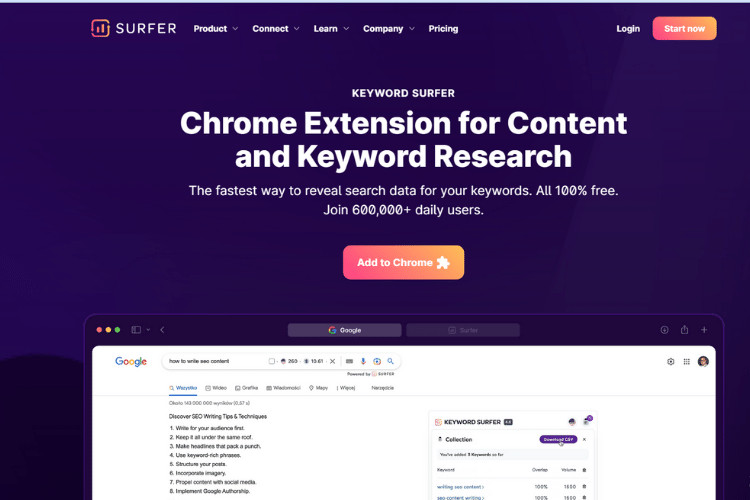 Surfer has long been known as a top-tier content optimisation tool, and this year, they added an entire AI component to their already great product.
You get a solid SEO tool with Surfer SERO, but it also costs more. Every single extra module you need using Surfer SEO costs extra from your subscription unless you're on the largest plan.
I tested primarily their keyword research and the content optimisation module, which was outstanding. I just wish they would revise their pricing plan a bit.
Surfer also has other tools you can find useful, like:
The Content Editor: It assists in outlining and writing SEO-optimised content by analysing the structure and LSI keywords of top-ranking pages.

NLP: Sentiment Analysis: Offers insights into the tone of top-ranking content by using IBM's Watson to determine the sentiment of search results.

Keyword Research: A tool to discover related keywords and their search volumes, with a unique "SERP similarity" feature to gauge the overlap between keyword results.
Surfer SEO also offers a site audit and a free Chrome extension, which I'm a big fan of using when manually analysing the SERP.
Find the best AI Copywriting tool
I've tested 50+ AI copywriting tools, and they all have unique use cases. I've collected my favourite 7 and made a beautiful e-book for you.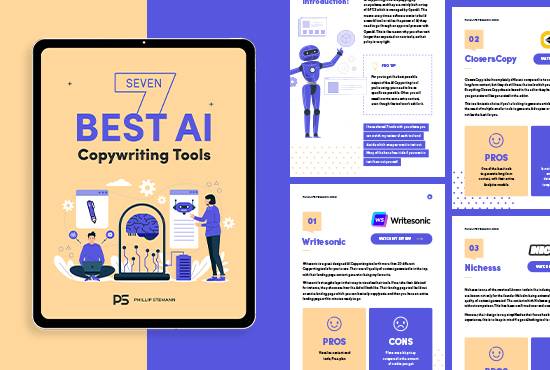 #4 Product Recommendation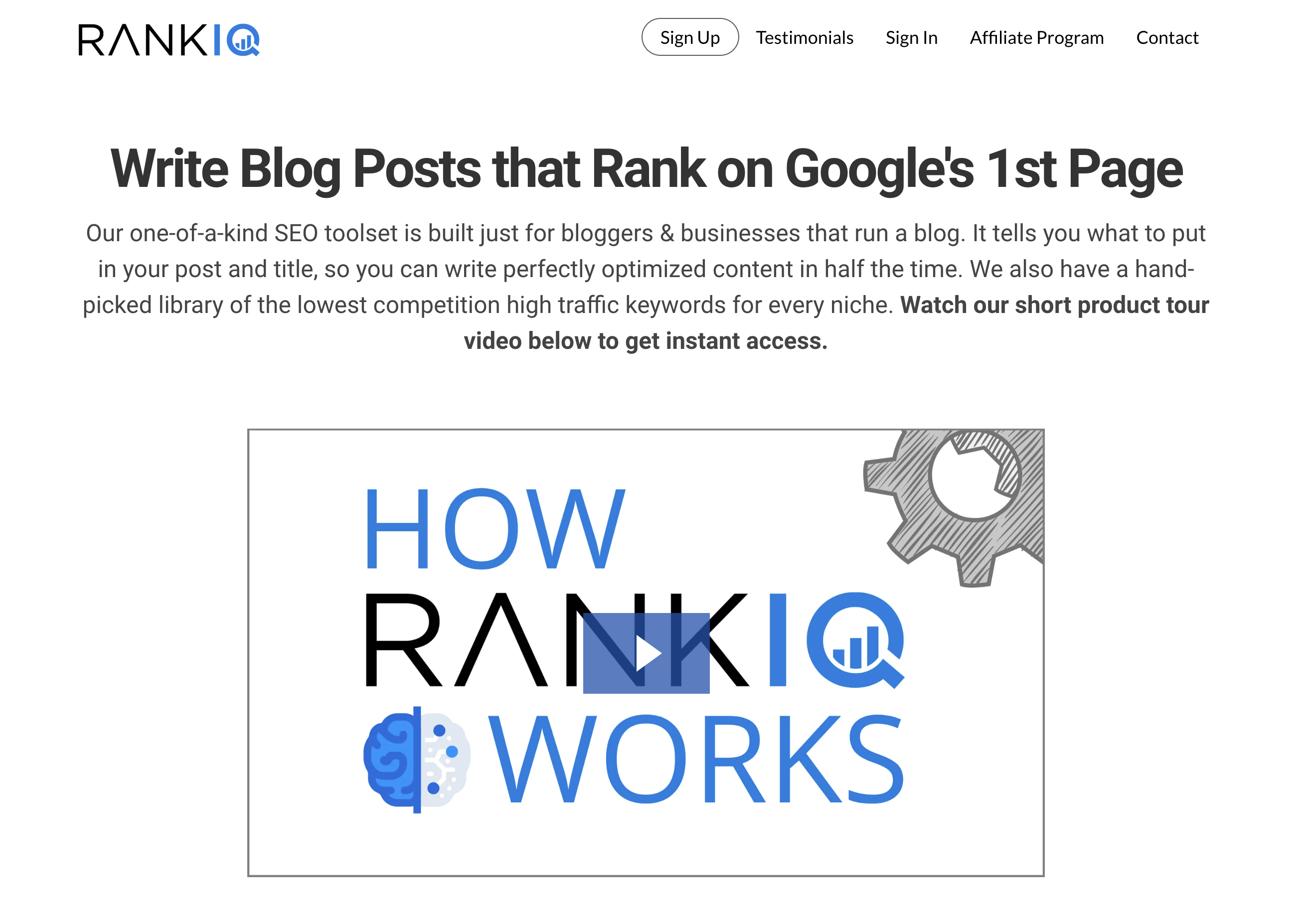 RankIQ is a comprehensive SEO toolkit tailored specifically for bloggers, aiming to simplify and enhance their content creation journey.
RankIQ identifies the lowest competition keywords with the highest traffic potential in any niche.
The team behind RankIQ has manually crafted keyword libraries to help you pursue low-competition keywords.
On top of this, they have a great content optimisation tool to help you ensure you're covering your subject completely.
The main features of RankIQ include:
Low Competition Keyword Identification: Find keywords with minimal competition but high traffic potential tailored to your niche.
SEO Content Briefs: Identifies topics that Google's ranking algorithm prefers, enabling users to draft a comprehensive outline swiftly.
Content Optimiser: Assists in creating content that can compete for a 1st page Google ranking by suggesting what to add to your post.
Old Post Optimisation: Allows users to revamp underperforming posts in less than 30 minutes, positioning them for better performance.
SEO Title Creation: Analyses the top 30 SERPs to reveal keywords that Google favours in titles, aiding in crafting titles with high click-through rates.
Keyword Library: Provides a curated keyword library for major blog niches, filled with low competition and high traffic potential phrases.
RankIQ also offers competitive pricing while ensuring you receive significant value.
The platform is designed to provide top-tier features without compromising affordability, making it a cost-effective choice for seeking efficient SEO tools.
#5 Product Recommendation
Dashword is another great but simple content optimisation tool if you're looking to scale up your content.
They offer an AI writer; depending on your plan, you can scale up and bulk-create SEO-optimised content.
You can even, on top of that, monitor your content and others' content for changes, rankings and so on.
It can help you dive into comprehensive content briefs, ensuring that every piece you produce is not only aligned with search engine algorithms but also resonates deeply with readers.
When you are a Dashword user, you get access to many tools, including:
Automated Page Import: Uses a web crawler to add pages from your website to the platform automatically.
Content Brief Builder: Quickly compiles essential information to create content briefs, reducing research time.
AI Writer: Generate SEO-optimised content using AI.
Content Optimisation: Ensures content is SEO-optimised, highlighting keywords, frequently asked questions and other relevant topics.
Content Monitoring: Monitors published content, sending notifications for necessary updates.
Keyword Rank Tracker: Monitors page rankings to identify opportunities for improvement.
#6 Product Recommendation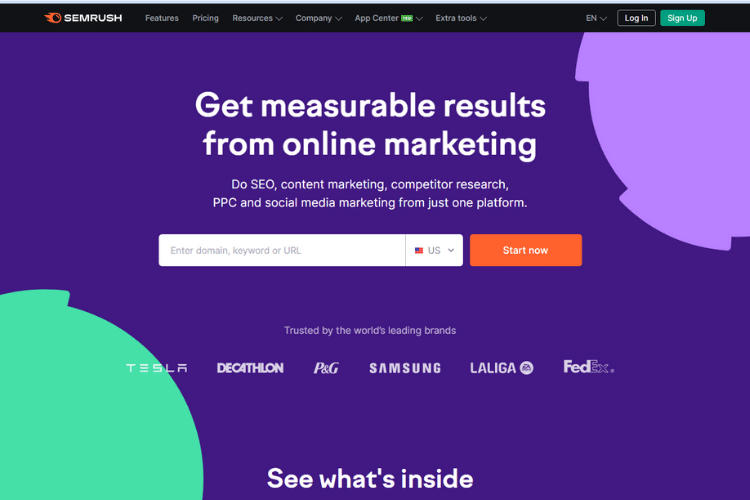 Semrush, a tool known for its keyword research tool, has been used by some of the biggest companies in the world, like FedEx and Tesla.
But Semrush is not only a keyword research tool. It can also help you with backlink analytics, crafting the perfect SEO content, and analysing market trends.
Their content optimisation tool surprises many, but they do have it, and it's great.
Just be aware it's an extra add-on you'll have to pay extra for, but they do have a free trial for you to test it.
With Semrush's content optimisation tool, you get:
Competitor Analysis: Analysing competitors' in the SERP on your keyword.

Keywords to include: Telling you what keywords and phrases you need to cover.

Content Optimisation: Offering personalised recommendations to boost organic traffic.

Market Analysis: Evaluating market position and outpacing competitors.
#7 Product Recommendation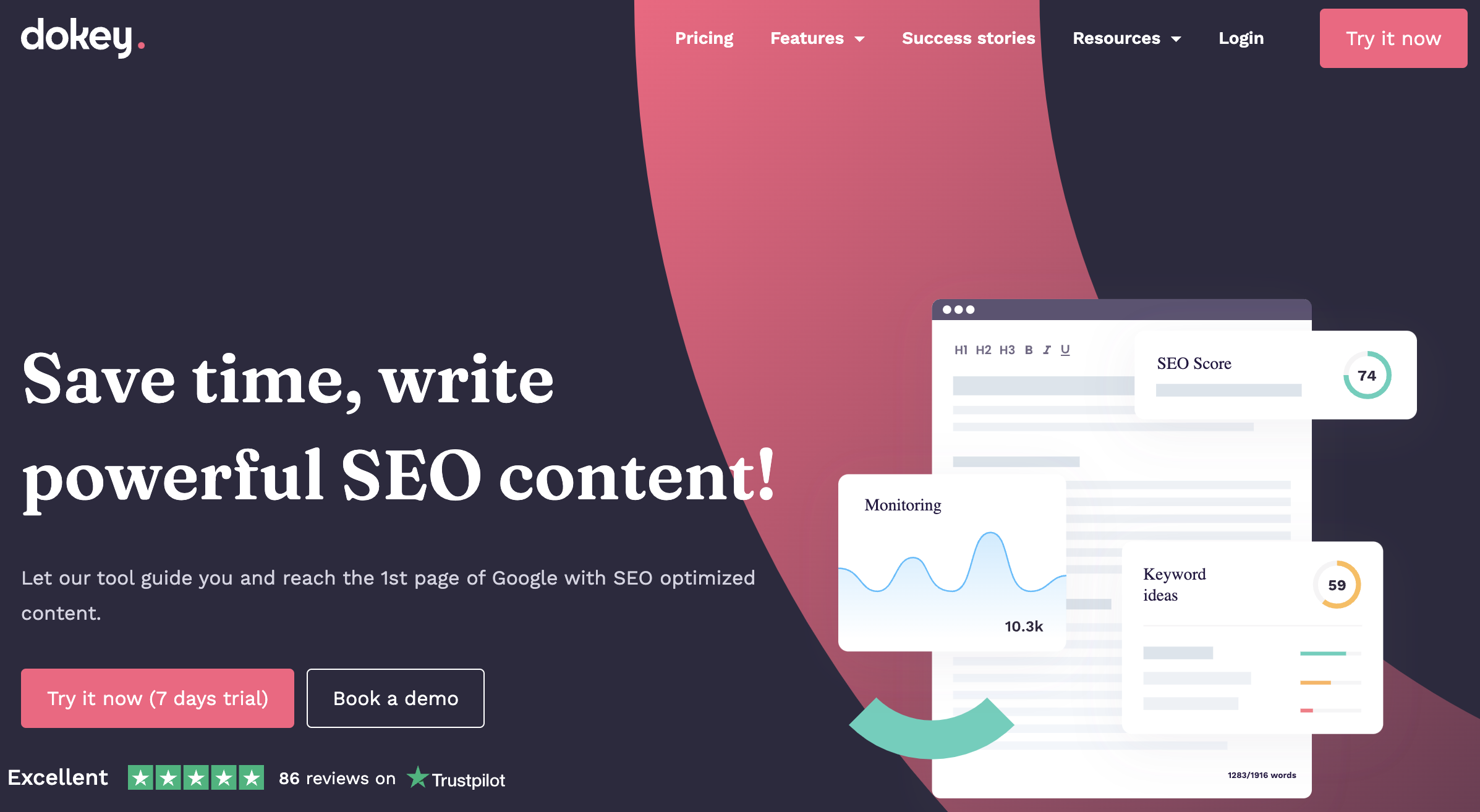 Dokey is a small content optimisation tool, but it doesn't take the fact away that it's quite good, and I love the interface.
It analyses the SERP incredibly well to find similarities between your competitors and gives you suggestions on how to improve your content.
On top of this, you get a real-time optimisation score where you can see if what you're doing is good or not.
Some of the important features of Dokey are:
Content Ideas: Generates captivating content suggestions instantly.

SEO-Optimised Writing: Produces SEO-friendly content with real-time performance scoring.

Synchronisation with GSC (Google Search Console): Enables importing and synchronising all website pages.

Performance Monitoring: Monitor your content's publication history and measure SEO performance using Google Search Console integration.

Competitive Analysis: Analyses 30 competitors for each project to provide insights on outperforming them.

Real-Time Optimisation Score: Each article has an SEO performance score guiding the writing process.

Text Structuring Tool: Easily structure your content headers before starting the writing process.
#8 Product Recommendation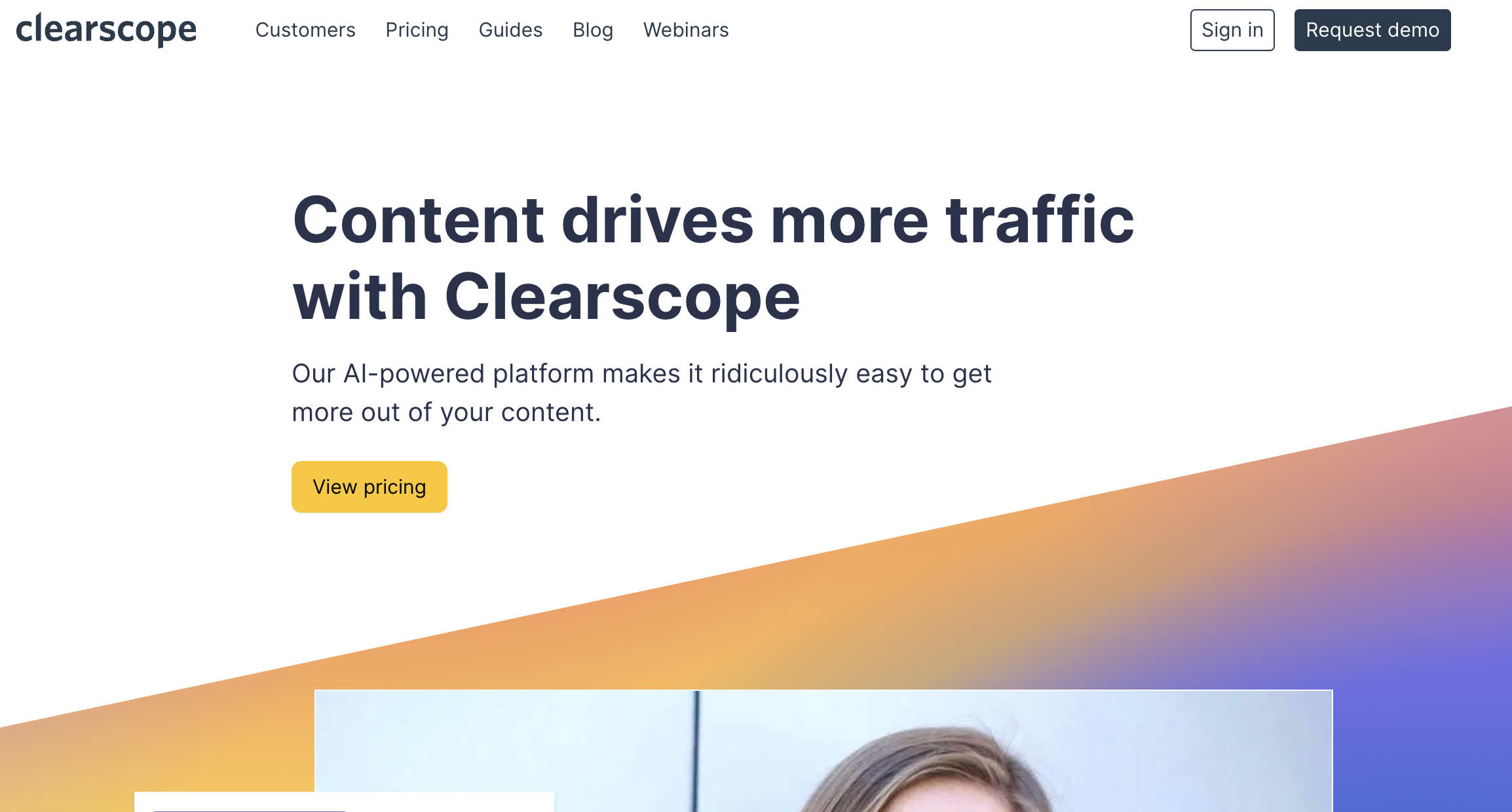 Clearscope calls itself an A++ content optimisation tool, and it is a great tool.
It works like any other popular tool within content optimisation where it analyses the SERP, finds similarities and suggests changes to you.
They do have a WordPress plugin, which makes it super easy to update your content, import your content and export your content. It's a real lifesaver!
Whether you're a seasoned content marketer or just starting out, Clearscope's tools, from its seamless Google Docs integration to its actionable recommendations, can help you elevate your content's search performance.
Content Optimisation: Helps produce content that aligns with what people are searching for, ensuring it's relevant and likely to drive organic traffic.

Google Docs Add-on: Integrates with Google Docs, allowing users to leverage its collaborative features while keeping track of Clearscope's recommendations.

WordPress Plugin: Optimise directly within WordPress, streamlining the content workflow and ensuring SEO-friendly posts.

Easy-to-Use Interface: Simplifies the content creation process, guiding users on what to write about and how to structure it for optimal SEO results.

Content Relevance: Ensures the content produced is not just shareable and readable but also highly relevant to search queries.
Key Factors to Consider When Choosing An SEO Content Optimisation Tool
With the many options, choosing which SEO content optimisation tools offer the best value for your investment can be challenging.
Here are some of the key points to be aware of when choosing your SEO content optimisation tool:
Your SEO Objectives: What do you want to achieve with the content SEO tool? Are you focused on generating leads? Maybe prolonging the session's time to earn more on ads or drive conversions. All this is important.
Budget Constraints: To get the best SEO tools, you almost have to buy 5 different tools. That's why it's important you stay within your budget. What can you afford, and what brings the most value to you when using an SEO content optimisation tool?
Skill Level: Not all SEO tools are created equal. Some might be user-friendly for beginners, while others could be tailored for experts. Choose a tool that complements your expertise and offers guidance or tutorials if needed.
Essential Features: Depending on your goals and expertise, you might need specific features. Common functionalities include keyword research, competitor analysis, site audits, rank tracking, link building, content optimisation, and comprehensive reporting. Ensure the tool you select either offers these features or integrates well with other platforms that do.
Peer Reviews: Lastly, consider feedback from other users. Reviews can provide insights into the tool's strengths and weaknesses, helping you make an informed decision. Often, you don't know a tool fully until you've tried it for some time.
Integrations: Are you looking for a tool which integrates with Google Analytics and Google Search Console to pull in more data than the SERP? Your Google Analytics data often has more unique data for your use case.
Wrap-Up: What Content Optimisation Tool Should You Choose?
Selecting the best SEO content optimisation tool is about knowing your key goals and challenges. Here's a concise guide to help you decide. Here's a brief guide to help you navigate your choices.
Frase and MarketMuse excel in content optimisation. For keyword and backlink insights, choose Semrush.
RankIQ and DashWord deliver AI-driven content strategies, and Surfer SEO and Clearscope lead on-page analysis.
So, based on what you're looking for, make the right decision. You can also try each tool in a trial for some time and figure out what suits you best.
I love using Frase, which is my go-to. But I sometimes complement it with MarketMuse to ensure I've covered a topic fully.