I tested Strell for a week, and I was pleasantly surprised by the 3 main content modules and how great it was to show me optimisation tasks to revive old content.
Strell has the full content cycle of doing keyword research, writing new content and optimising the content once the time is.
So, let's dive into my Strell review.
It offers a great module to analyse your old content and give you optimisation points.
The keyword research module uses Google Autosuggest to find low-competition keywords.
The content editor allows you to create new SEO-optimised content.
Pros And Cons Using Strell
Strell has some great features, especially if you're looking to revive old content or write new content, but they also have areas where I would like to see improvements.
Here are my pros and cons.
Strell pleasantly surprised me with a content audit. Normally, I see many site audits, but this one dove into the content.
This makes Strell perfect for optimising your old content and reviving it.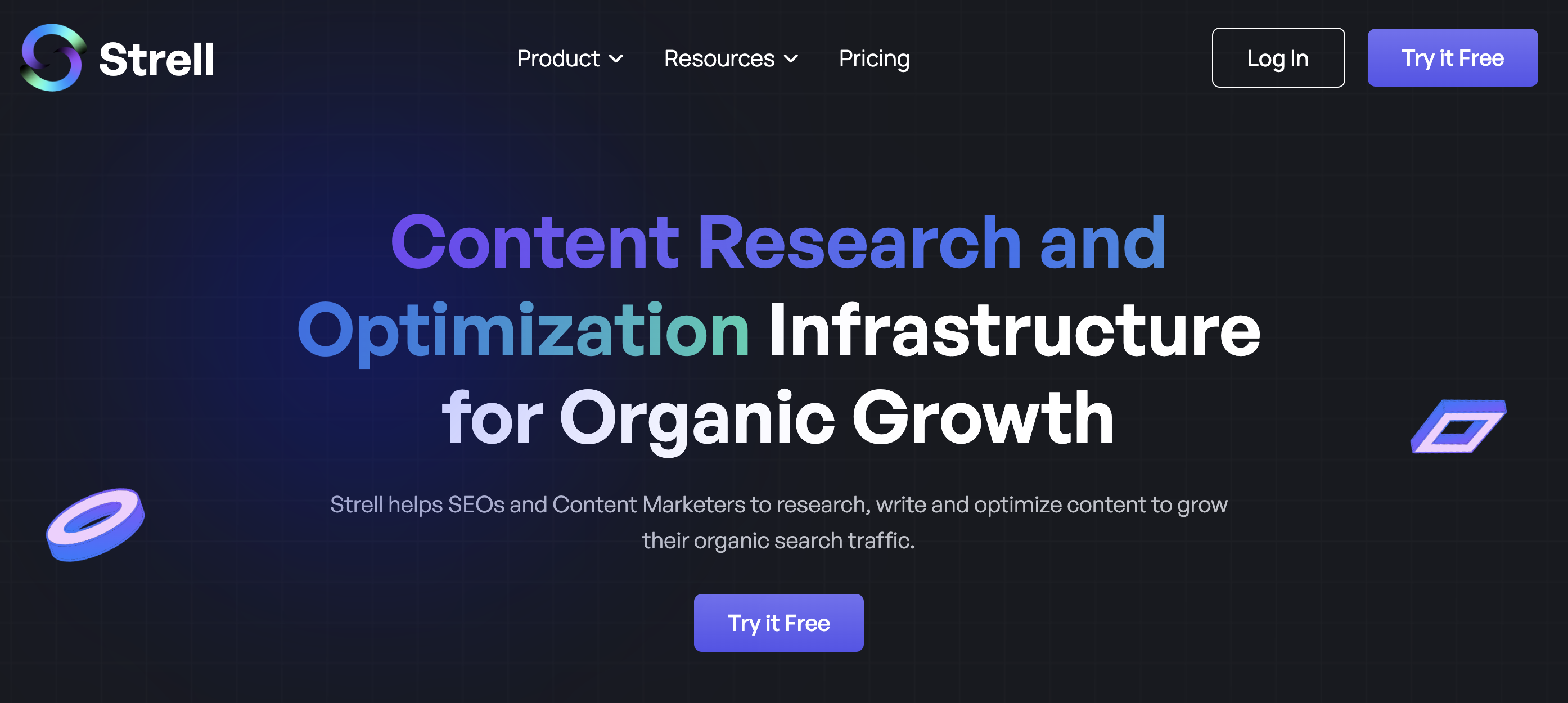 Optimise your old content to rank again.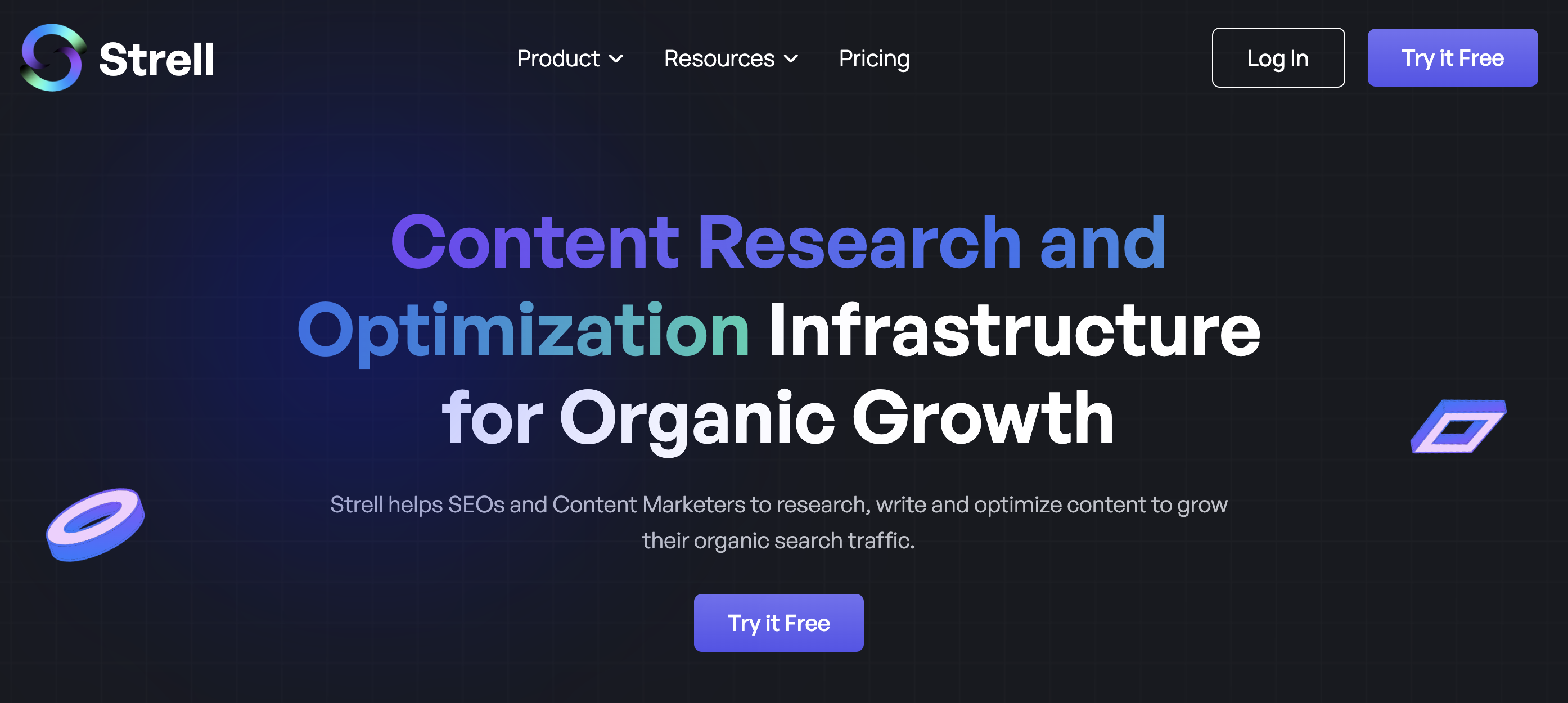 Strell is a content optimisation tool that allows you to optimise older content pieces but also use the same recommendations to write new content, which ends up being SEO-optimised content.
Strell consists of 3 modules:
Content Audit (Optimise old content)
Content Editor (New content)
LCKR (Keyword research for low-competition keywords)
The content audit is great for finding content gaps and missing elements in your already written content.
The content editor is great for analysing the SERP to write new SEO-optimised content.
The LCKR module is interesting for finding keywords in a non-traditional way.
Let's dive deeper into the features.
Get Actionable SEO Tips Right In Your Inbox
Join 700+ to receive an SEO tool review from my YouTube channel weekly, which I'll share with you. And on top of that, an actionable SEO tip every week.
Now, to the exciting part: The SEO features from Strell.
I'll start with the audit, which is the most interesting module, but in theory, you should start with the keyword research module to find low-competition keywords, then move to the content editor and, by time, the content audit.
But let's get into it.
Content Audit: Revive Your Old Content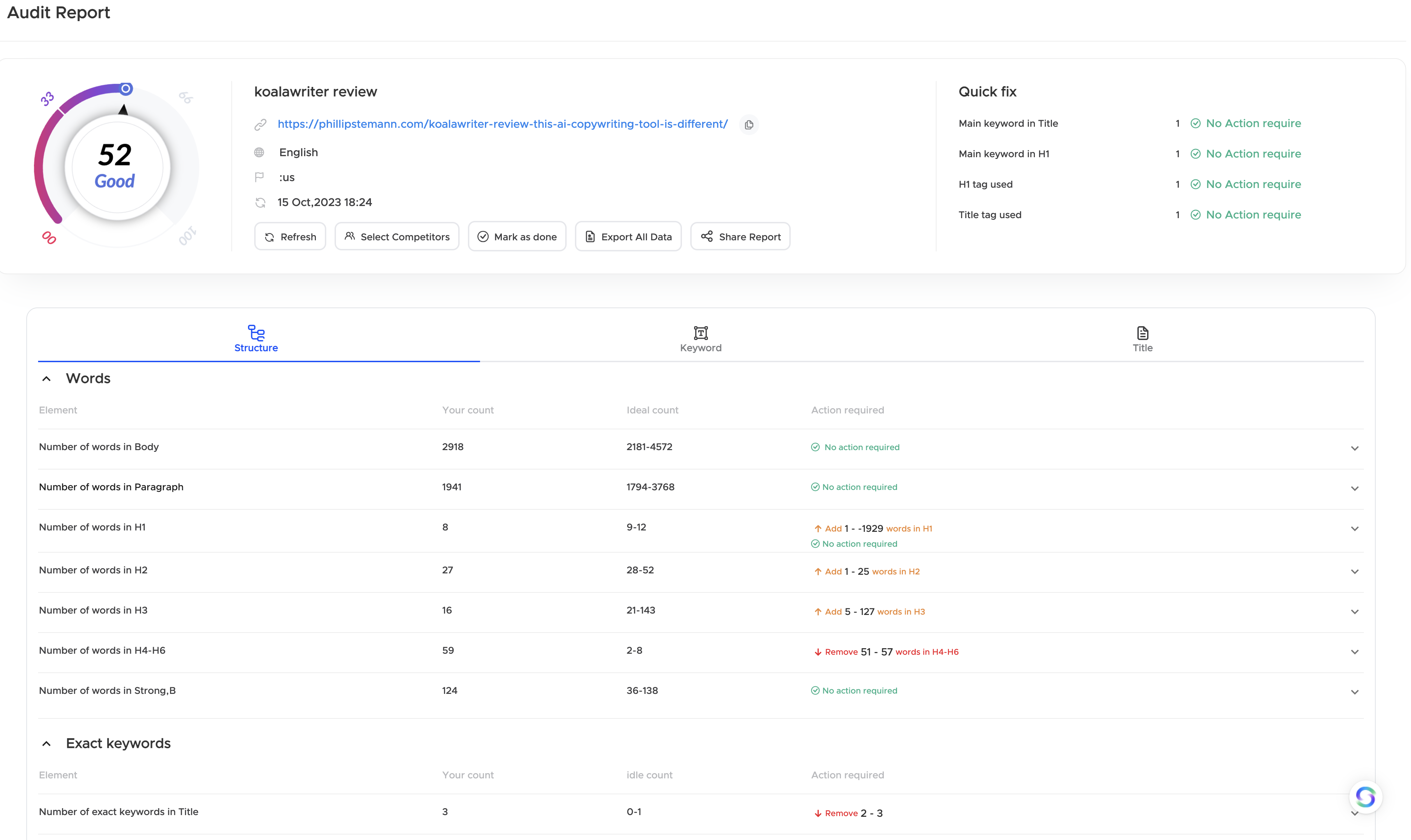 I analysed my KoalaWriter review article to test Strell and see what it would come up with.
I got a content score of 52, which is good, and for all the quick fixes it mentioned, I had them checked off as well.
So, I was off to a good start.
But when you enter your URL and your target keyword, Strell analyses the SERP on your target keyword to understand what your competition is doing, especially the top 3.
Based on these data, it can then give you recommendations on how to improve your content.
But Strell checks your content on 29 data points(That's what I counted), and each data point helps you understand how to improve your content.
Some of the data points are:
Amount of bold words.
Amount of H2-H6 headings.
Are you using the important keywords?
Word count
Number of words in your headings
Each content audit is divided into 2 submodules:
The structure analyses your body content. Are you using the right amount of headings, words and paragraphs as well?
Are you using your exact keyword in the title, body and so on? All this data is from the SERP to help you.
The keywords module finds NLP keywords in the content from your competitor's website and checks if you're using them and using them enough.
NLP keywords are words Google is looking for as well to identify your blog post and to see if it's fulfilling to rank well.
Lastly, the title module shows titles from your competitors in the SERP, it shows related searches as well, and it shows other questions people also ask related to your keyword.
Overall, this is a great module, and it shows what you're missing. Now that it's already pulling questions from the SERP, I would love to see it pull questions from Reddit and Quora.
Content Editor: Write New SEO-Optimised Content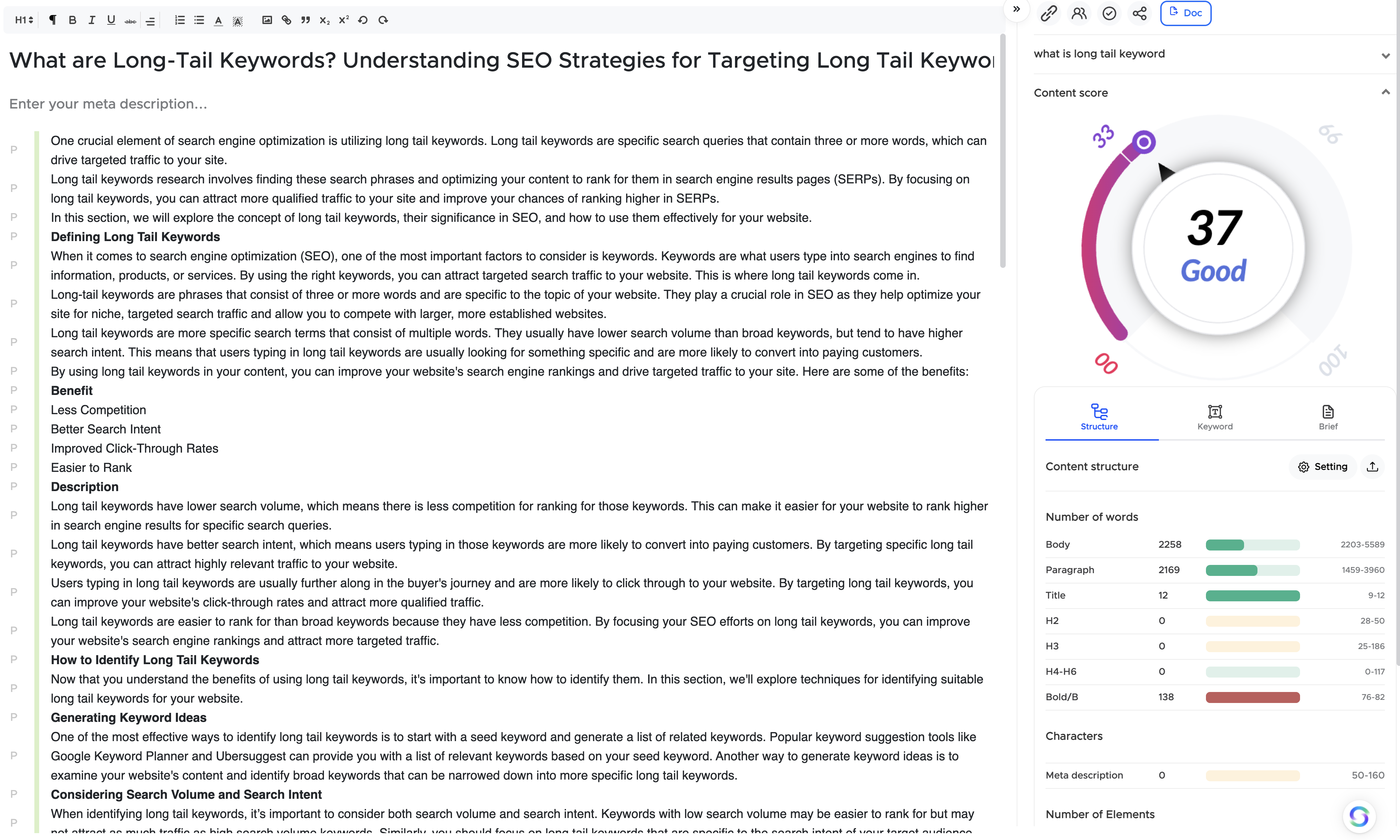 The content editor is similar to the content audit module, but here, you can actually write content and get live feedback.
This would also be the editor I recommend you use when updating your content from the content audit.
I wouldn't be surprised if we, in the future, saw a merge of these 2 functions because they're so closely related.
But overall, based on my experience, the editor needs more whitespace between the paragraphs to make it easier to read. I really like how MarketMuse does it.
But what I do like is you have all your research on the right side while writing your content. You don't have to switch between tabs when checking your research.
The editor has all the capabilities an editor needs with headings, paragraphs, images, links and so on.
On the right side are the 3 modules from the content audit: Structure, Keywords and Brief.
The structure part contains your progress on how many bold words you use, headings, paragraphs and more.
The keywords tab shows if you're using the right NLP keywords and if you're using them the right amount of times.
The brief shows the same as the title tab in the content audit: Your competitors' titles, related searches and what people also ask on Google.
Overall, the research is great, but the editor needs some touch-ups to make it easier to read your content.
LCKR: Find Low-Competition Keywords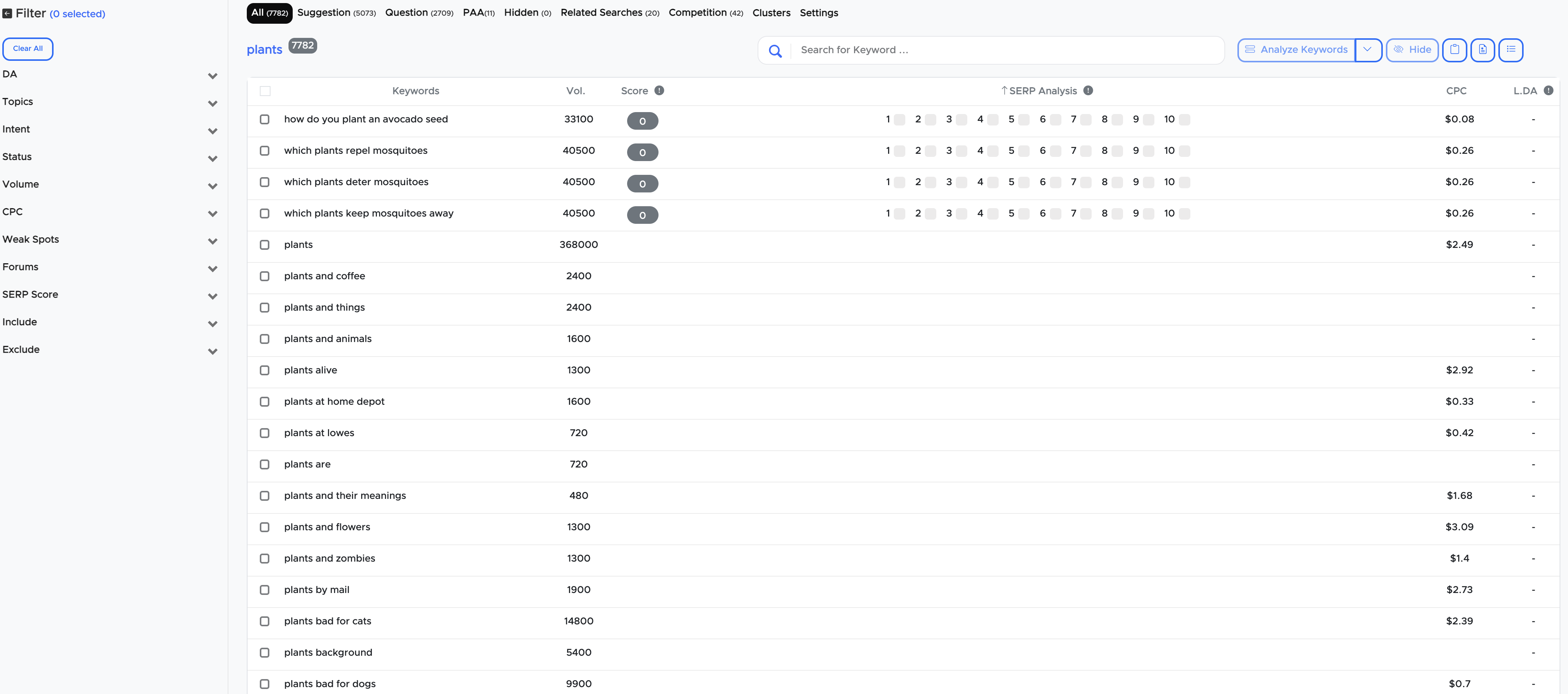 Strell also, to my surprise, have a great keyword research module to find low-competition keywords based on Google Autosuggest.
It's super simple: you just enter a seed keyword, choose your language and target country, and then run the report.
In return, you get thousands of keywords, which you can filter or analyse.
As you can see on the image, you have both filters on top and the left.
The filters on top are high-level filters, whereas the filters on the left go more in-depth with filtering your keywords.
For each keyword, you can see the following:
The keyword
Search volume
Score (Only after analysing)
SERP Analysis (Only after analysing)
CPC
L. DA (Only after analysing)
To get the full information about a keyword, you have to analyse it, and depending on your plan, you have a limited amount of credits.
To analyse one keyword, you pay one credit, and then you get to see a score, the top 10 from the SERP and the lowest domain authority, if available.
I managed to find a couple of low-competition keywords I could pursue if my niche were Plants, so there are definitely opportunities to find keywords using this keyword research tool.
Strell is made for you if you're looking to improve your overall content quality on your website.
It's important to optimise your old content rather than only publishing new content.
Pro-tip
You often get much more out of optimising your already ranking blog posts than writing new blog posts that need time to rank.
We must remember that Google also looks at your overall website content quality. So if you have a lot of content, but 50% is outdated and bad quality, it'll affect your new well-optimised content.
So, if you want to optimise your old content while creating new SEO-optimised content, then Strell is for you.
Strell is great, but it's still far from being at the level of Frase, MarketMuse and Surfer SEO.
I will say their keyword research tool is a nice little add-on, and I hope they continue to improve that as it allows them to have the full content cycle.
Frase is my go-to tool, and the research in Frase takes it a step deeper and pulls in relevant links. It looks at Reddit and Quora for relevant questions.
You also get access to news, Wikipedia and statistics to enrich your article with relevant content.
However, the keyword research in Strell is much better than what Frase can offer on that part.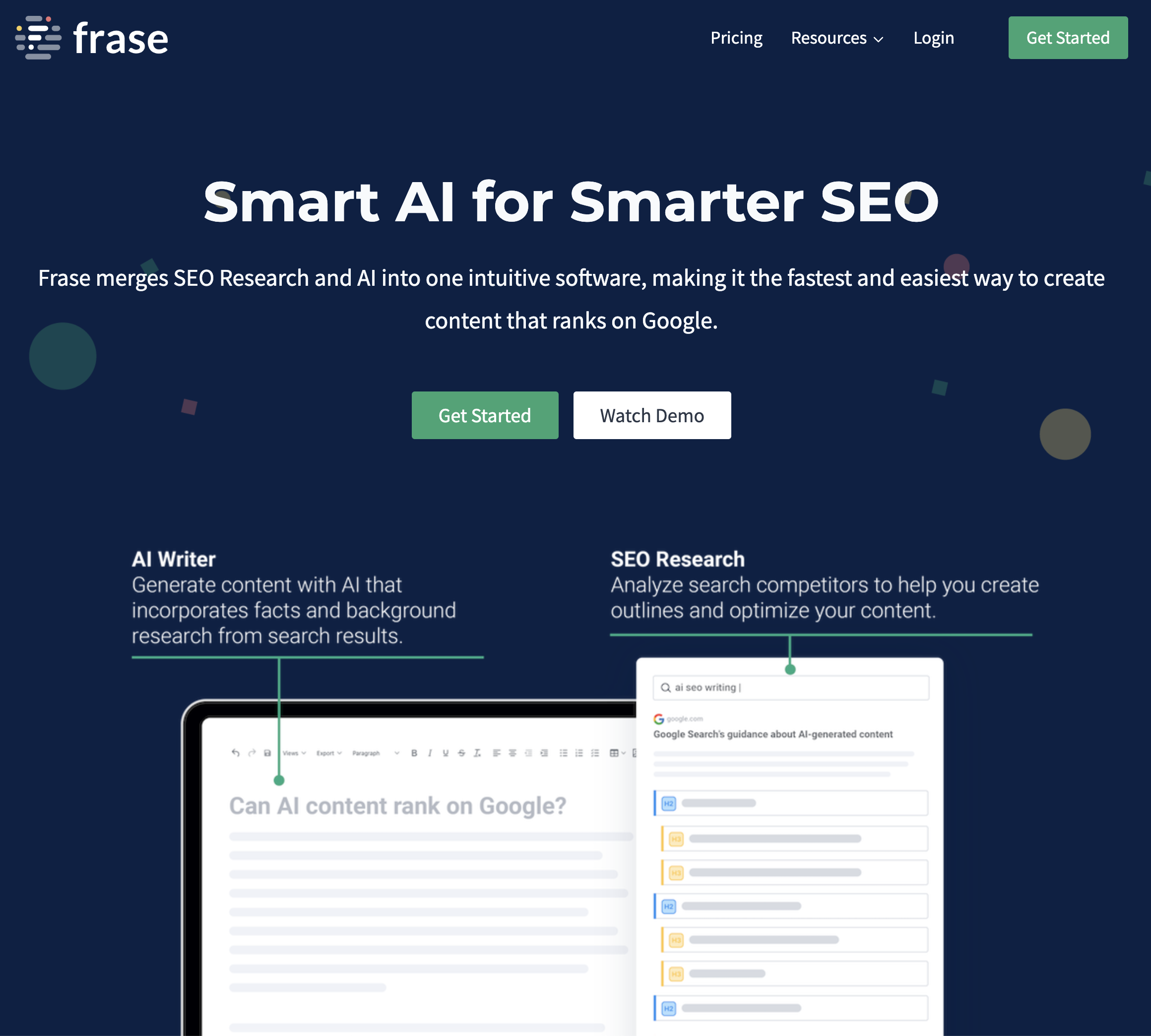 MarketMuse is a more premium content optimisation tool, and it also shows to tell in its features.
They have some high-level features to analyse the SERP, but overall, their content editor is the best in class. It makes it so easy to read your own content.
They have keyword research as well, but it works best for established websites with a high domain authority.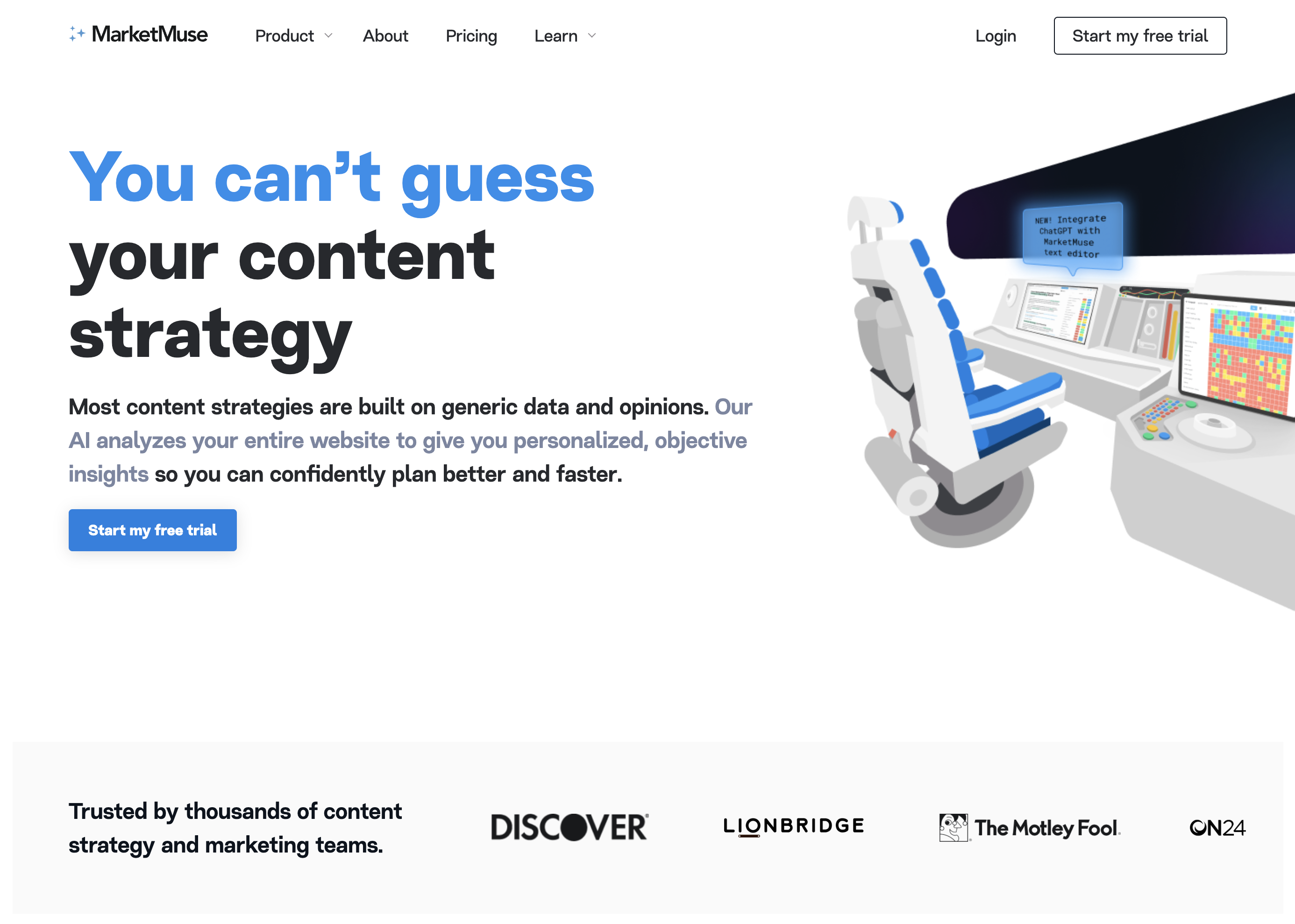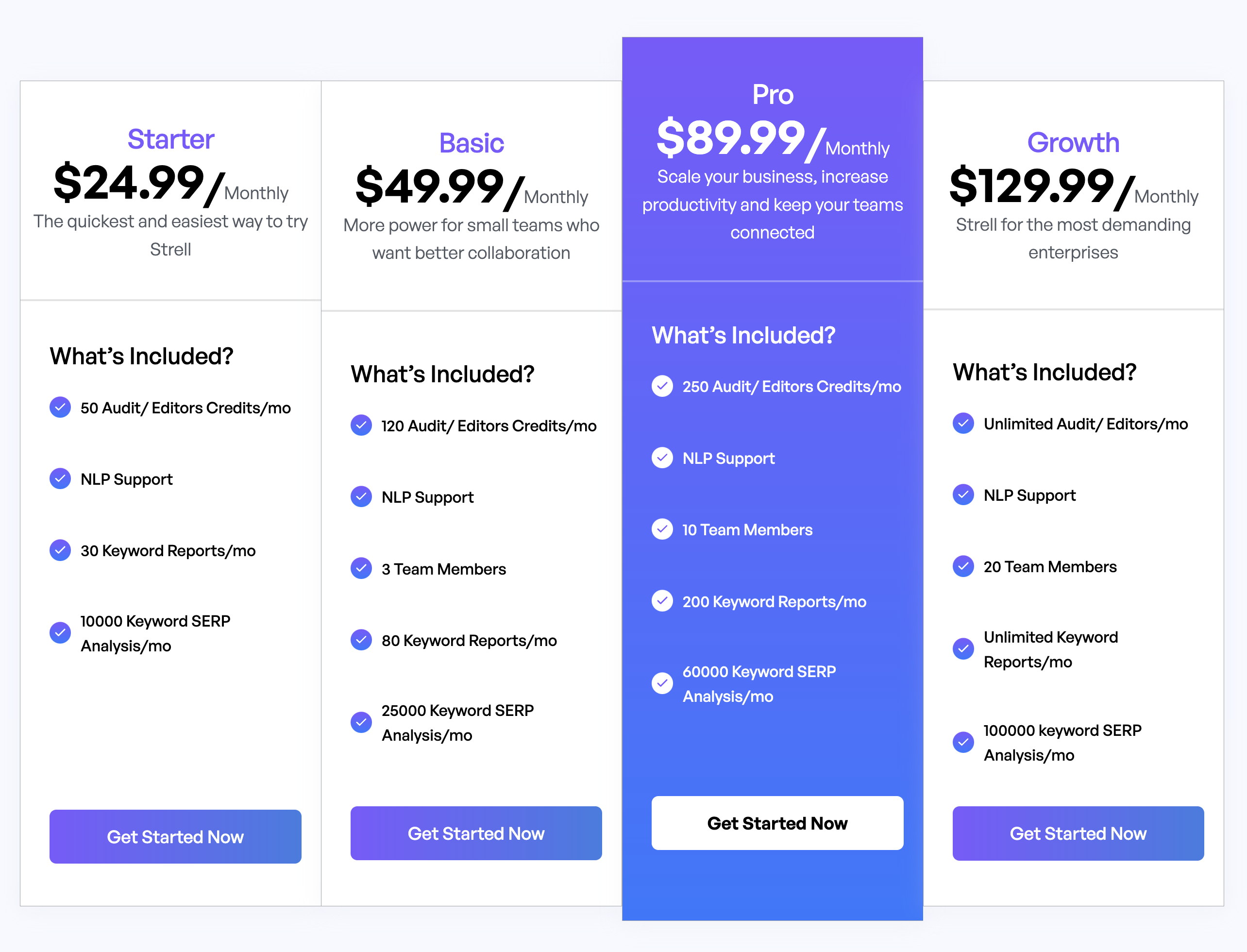 It's clear to see on the pricing. Strell knows they're not on the level of the competition yet, so you also get more value for the buck here.
The starter package is a perfect start to try Strell, with 50 audits/edits per month and the ability to create 30 keyword research per month.
Lastly, with 10,000 keyword credits, you can analyse the same amount of keywords.
If you need more, the basic plan gives you more than double the audits and edits to create and optimise 120 monthly articles. That usually covers it.
Overall, it is great pricing for a decent product.
Wrap-Up: Is Strell Worth It?
Yes, Strell is worth it in so many parts.
Not only is it a cheap content optimisation tool, but it also brings a ton of value for what you pay.
Not only do you have the ability to create and optimise content, but you can also use it for keyword research, which looks very much inspired by LowFruits.
Nevertheless, a ton of value for a low price with the full content cycle or doing keyword research, creating content, and down the line optimising your content once it's been ranking for some time.
Strell is a full-cycle content optimisation tool which allows you to run keyword research, create new SEO-optimised content, and later optimise it.
It has everything you need to up your SEO game and help you create better content for readers and search engines.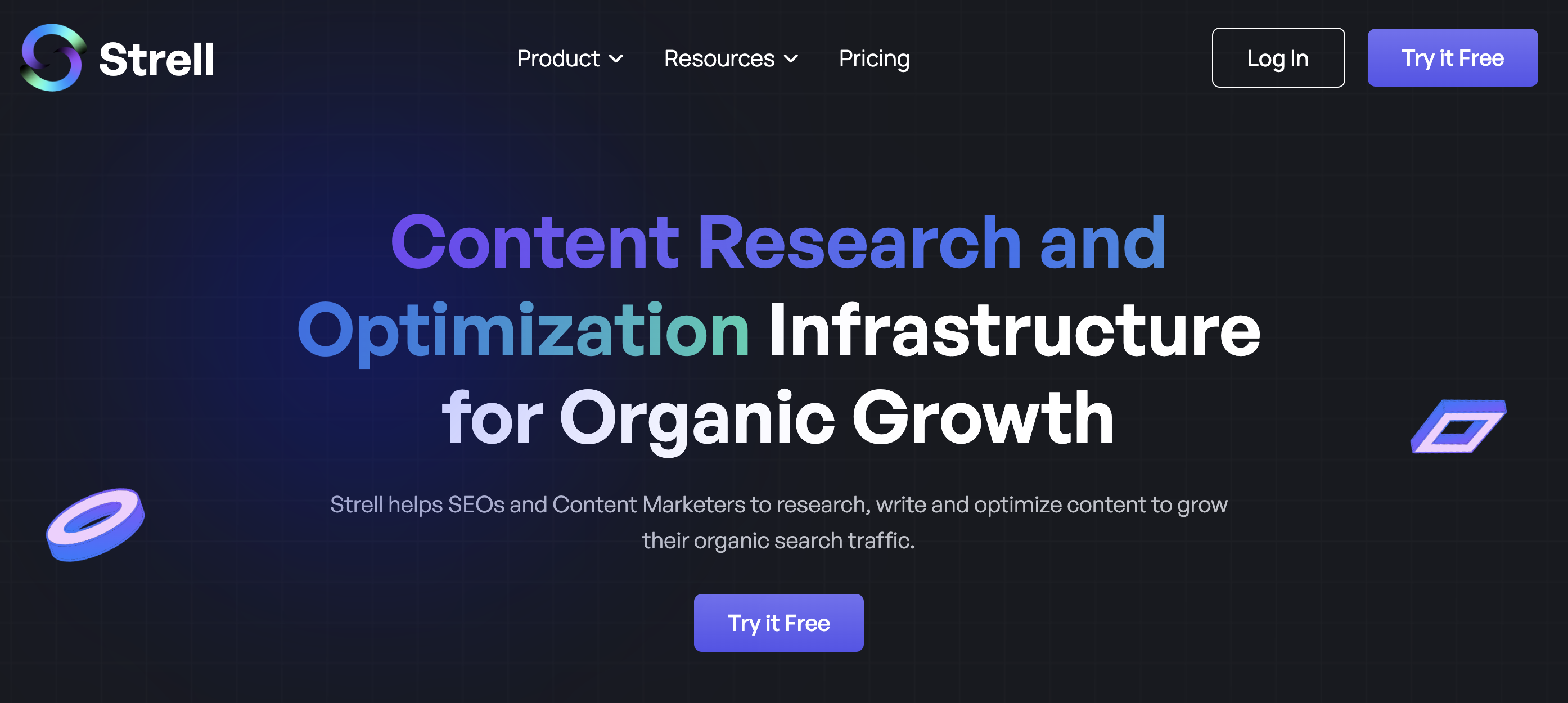 A full content cycle optimisation tool.
Strell Review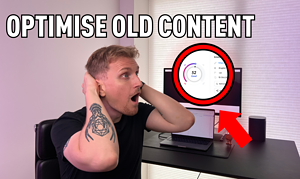 In this Strell review, I take you through how to revive your old content to make it rank again and why it's better than creating new content.
Price: 44
Price Currency: $
Operating System: Web
Application Category: SEO
Pros
The content audit is exceptionally good and goes beyond just being a site audit looking at technical issues.
The keyword research finds thousands of keywords based on a seed keyword.
I really like the suggestions made by the content editor to help me write better SEO-optimised content.
Cons
The flow of updating old content has a little learning curve.
The UI overall, especially in the keyword research module, needs a refresh.