It's no secret that Ahrefs and Semrush are the biggest players in SEO tools, but in this KeySearch review, I'm comparing them to Semrush.
If you've seen KeySearch before, you know their mission is to become a direct competitor to Semrush and Ahrefs while keeping their costs super low.
I've tested it for a week when I'm writing this blog post, so let's dive in and let me share my experience.
You get many SEO tools and data for a super low price.
The keyword research tool is unique and based on keywords that KeySearch crawls themselves.
The competitor gap module shows keywords your competitors cover that you are not.
Pros And Cons Using KeySearch
KeySearch pleasantly surprised me with its awesome keyword research tool and competitor gap module, but there are also some downsides.
Here are the pros and cons I have experienced after using KeySearch for a week.
KeySearch is a brilliant SEO tool for anyone wanting to ramp up their SEO efforts while staying on budget.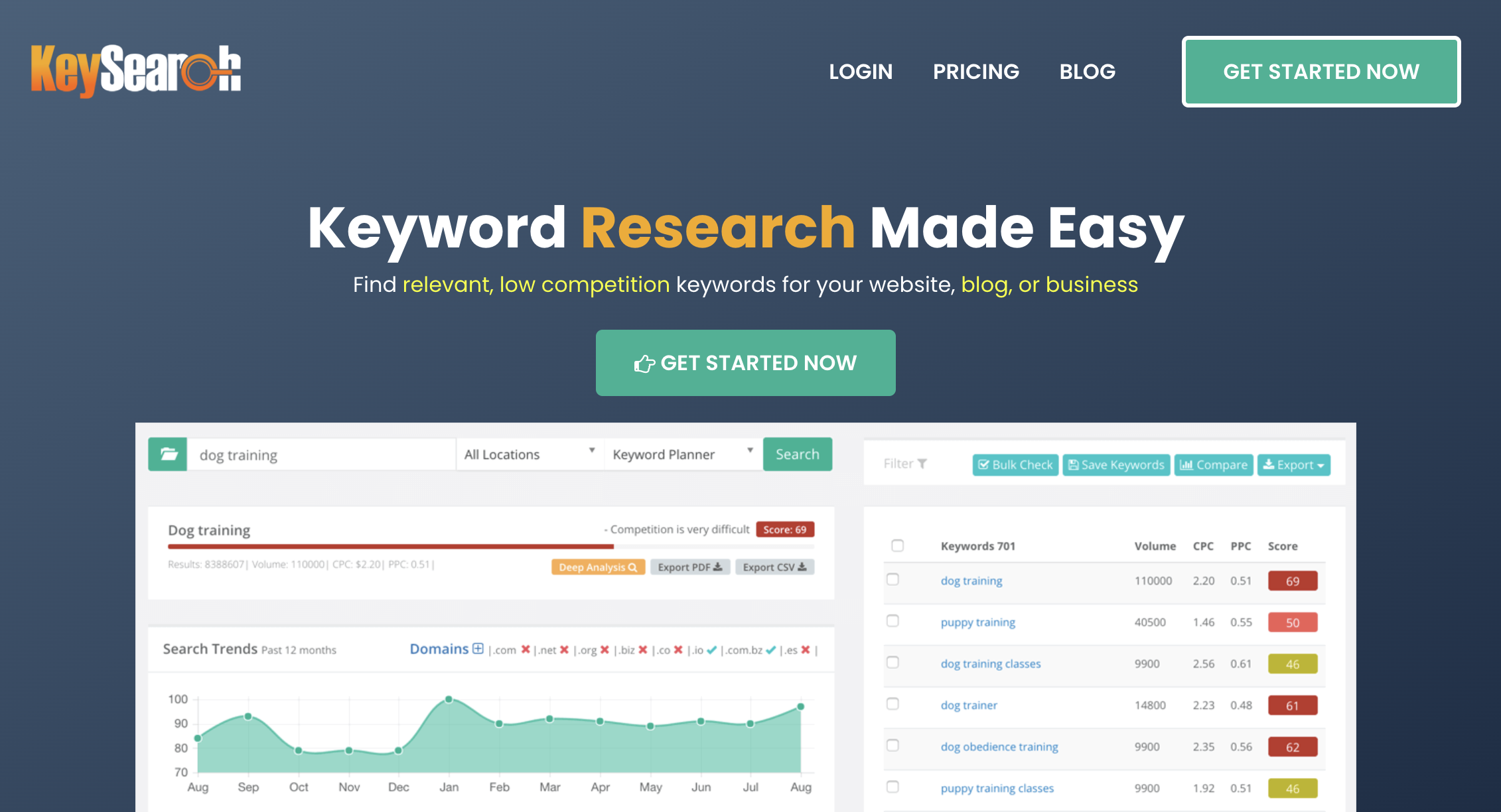 Solid SEO tool with a great keyword research tool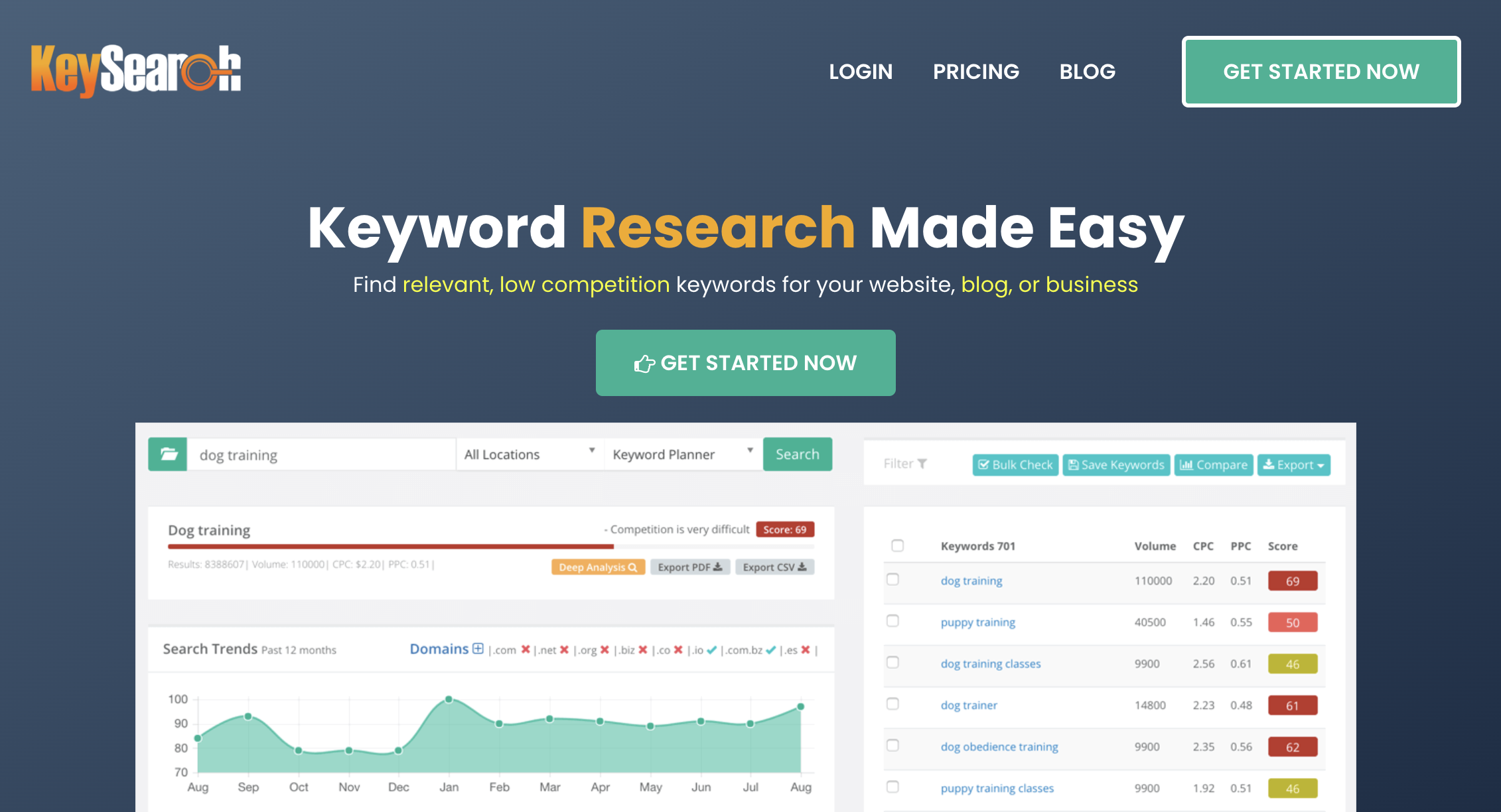 KeySearch is an SEO tool for people on a budget but still want a high-quality SEO tool with tons of data and smaller tools built-in.
It's an SEO tool divided into 6 major modules, each with smaller sub-SEO tools like keyword research, site audit, competitor gap module, and more.
You really get a full set of tools with KeySearch. The only problem is that it's still a "fairly" young tool, so you don't get a huge database of keywords and backlinks as you get with Ahrefs and Semrush.
Get Actionable SEO Tips Right In Your Inbox
Join 700+ to receive an SEO tool review from my YouTube channel weekly, which I'll share with you. And on top of that, an actionable SEO tip every week.
KeySearch Review Features
I'm so excited to share the features of KeySearch with you. I'll work my way through them, and if you're as excited as I am, I'll recommend you try the free trial.
Let's start with keyword research.
Keyword Research: Find Low-Competition Keywords Easily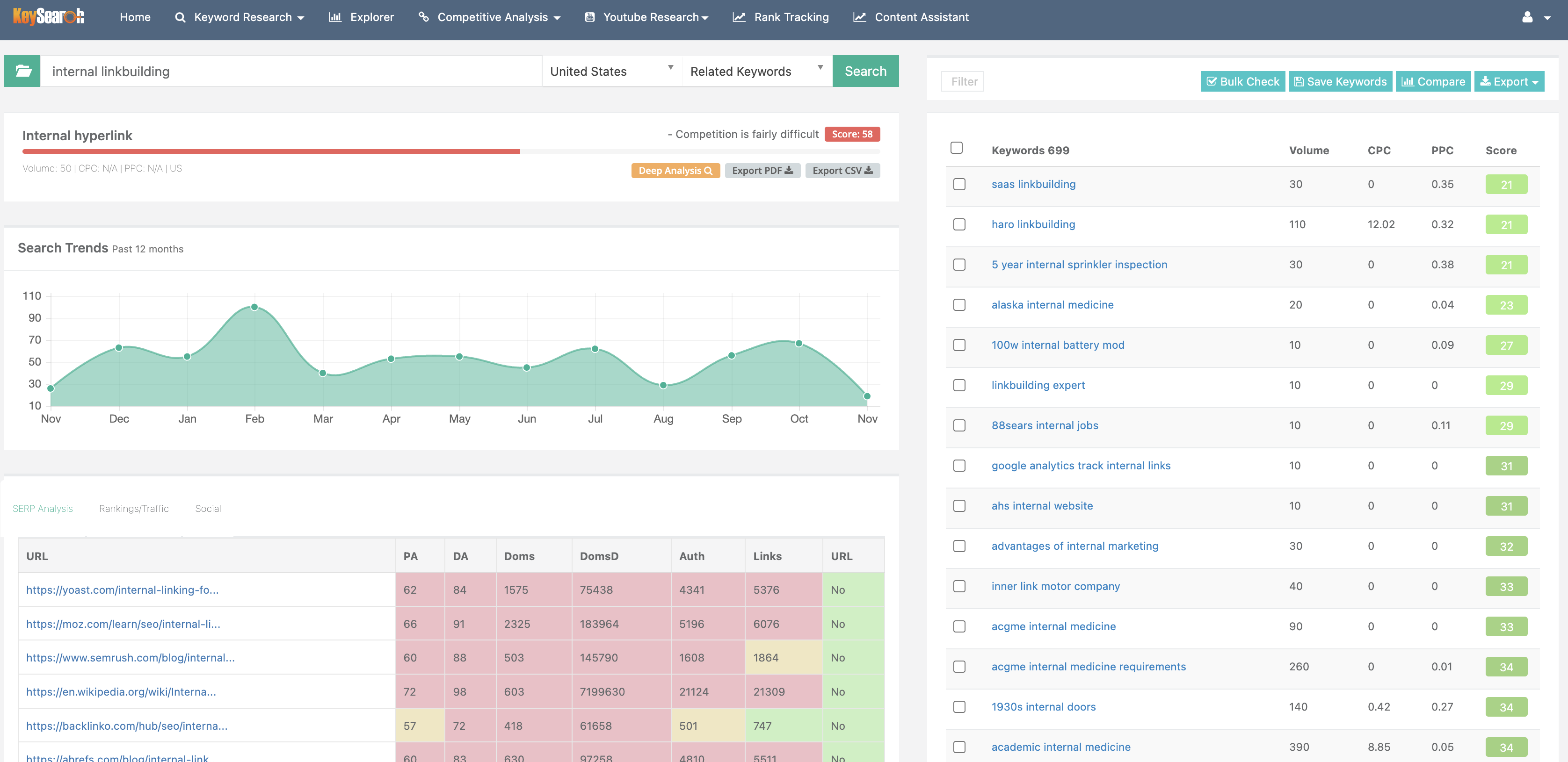 Let me start by saying how I love the simplicity of the keyword research tool.
While I'm missing a competitor score on each keyword, we get a score instead indicating this, which makes it much easier. There is just one thing to focus on.
If you would rather have the metrics for each keyword separated out in its own variable, then I recommend reading my KeywordSpy review.
For each keyword, you get:
The keyword
Monthly Search volume
CPC
PPC
Difficulty score
I love to sort by the lowest keyword difficulty score and work my way down from there.
When you search for your seed keyword, you also get trends and domains already ranking in the top 10 on the specific keyword so that you can analyze domain strength and if it's worth pursuing.
Pro-tip
Not all the keywords are analyzed from the start, so ensure you go through the list of keywords and analyze the missing keywords to ensure you get the best list possible of low-competition keywords.
You can also run a deep analysis on your seed keyword to analyze the SERP for your organic keywords, and it's super useful.
The keyword analysis tool also consists of 3 other modules:
Quick Difficulty
My Lists
Brainstorm
Quick Difficulty is a module for if you have a list of keywords you want to analyze and just get the difficulty score. You can easily do that.
My Lists is a module where you can create lists of keywords. This is great for topical mapping or if you're running multiple websites.
Brainstorm is an awesome module for finding trending keywords and finding keywords before they take off. It utilizes Twitter, Bing, Google, Amazon and YouTube.
Explorer: Get An Overview Of Your Domain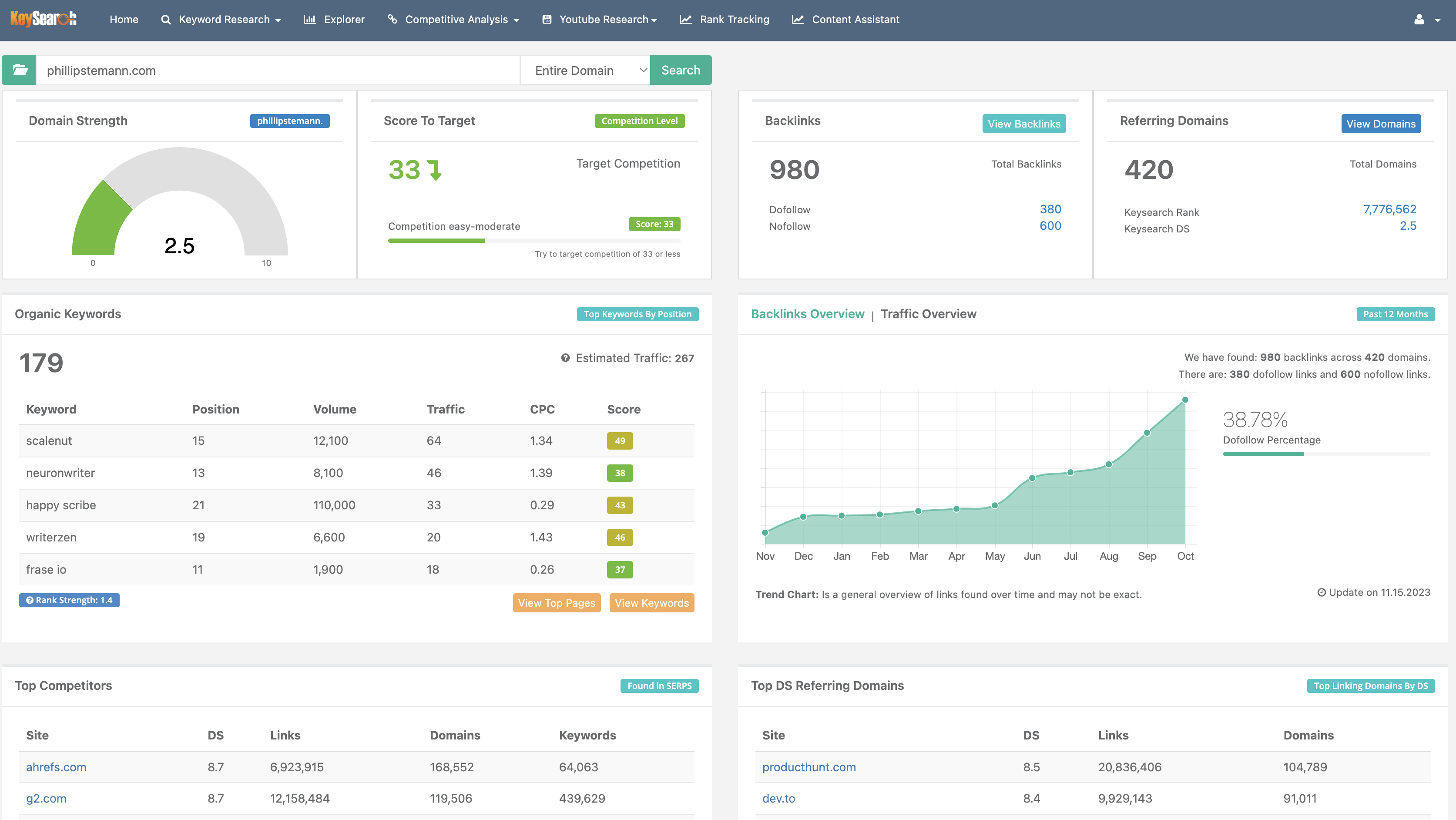 The domain explorer is great for seeing how it's going with your domain or spying on a competitor; just don't misuse it.
You enter a domain in the search bar, and then KeySearch runs many checks to find data on the domain. It runs a backlink checker, and looks for daily searches, organic traffic, organic keywords, and more.
I love this quick overview of how my SEO efforts are going. I can see if my traffic is growing, if my backlinks are growing, my domain strength, if the keyword I'm pursuing is an affordable keyword, and much more.
Competitive Analysis: Cover Your Niche Entirely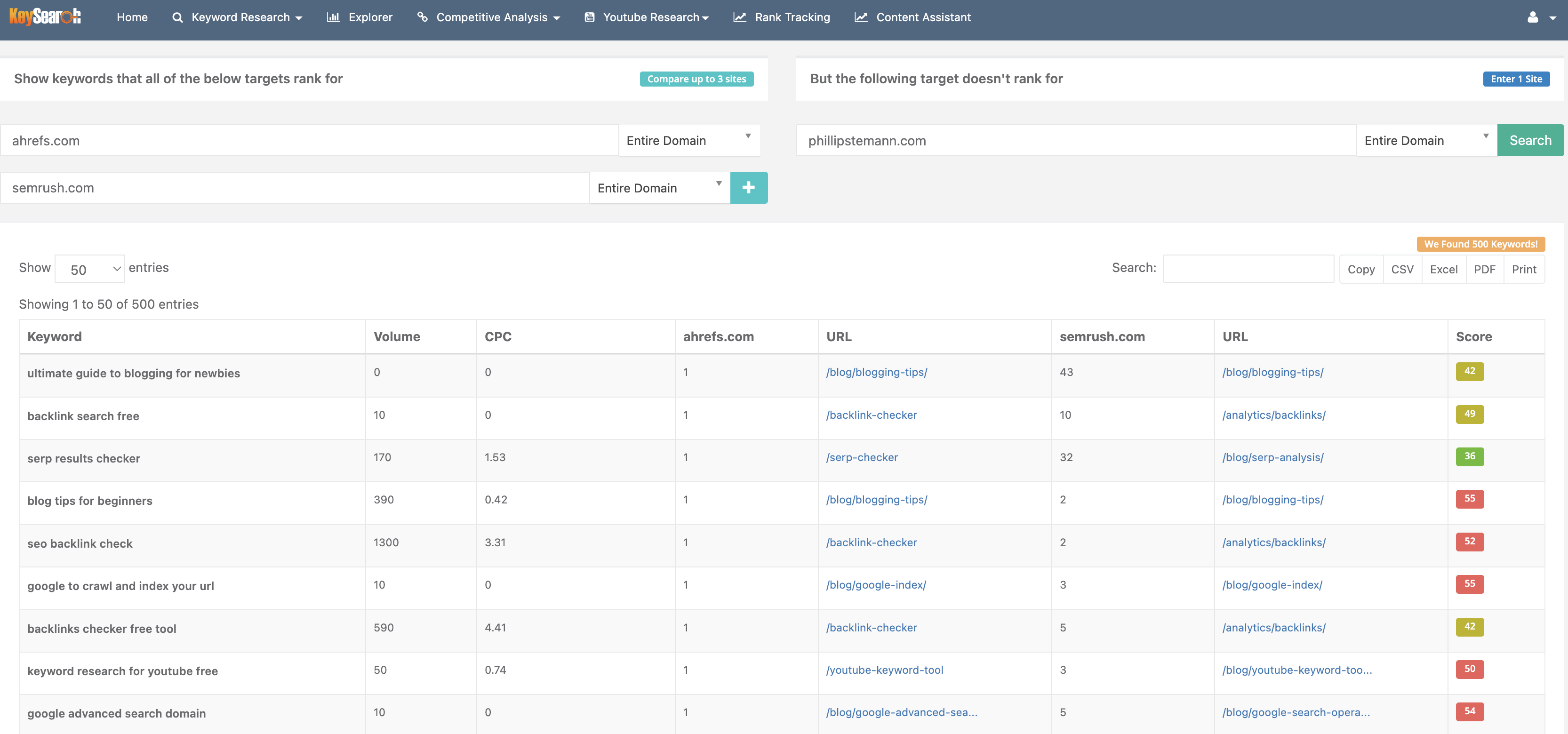 This is my favorite module in the entire platform because I can compare my domain to the competition here.
As in the image, I compared my domain to Ahrefs and Semrush and got more than 500 keyword ideas with a competition score on each keyword.
The competition score is gold because it tells me what keywords are the easiest to pursue first, and then I can work my way down from there.
It's also a great way to find long-tail keywords to target. Overall, I'm just a big fan of this module.
The competitor analysis module consists of 5 modules:
Backlink Checker
Organic Keywords
Site Audit
Competitor Gap
URL Metrics
The backlink checker allows you to analyze your competitors to find backlink ideas to pursue for your website. Backlinks are incredibly important for search engine optimization
Organic keywords show what keywords a specific domain ranks for that KeySearch knows of. It's a great keyword tool to do reverse keyword research.
Site audit is something I strongly recommend you run on your website to ensure a strong fundament for your content to grow. With many issues on your website, you're putting on the brakes instead of empowering your content.
The competitor gap is what I explained above on how you can find keywords your competitors are ranking for, but you're not. It's my favorite tool.
URL Metrics is where you can analyze domains for their page score, domain authority, amount of backlinks, ranking keywords, and overall competition score.
YouTube Research: Find Video Ideas At Ease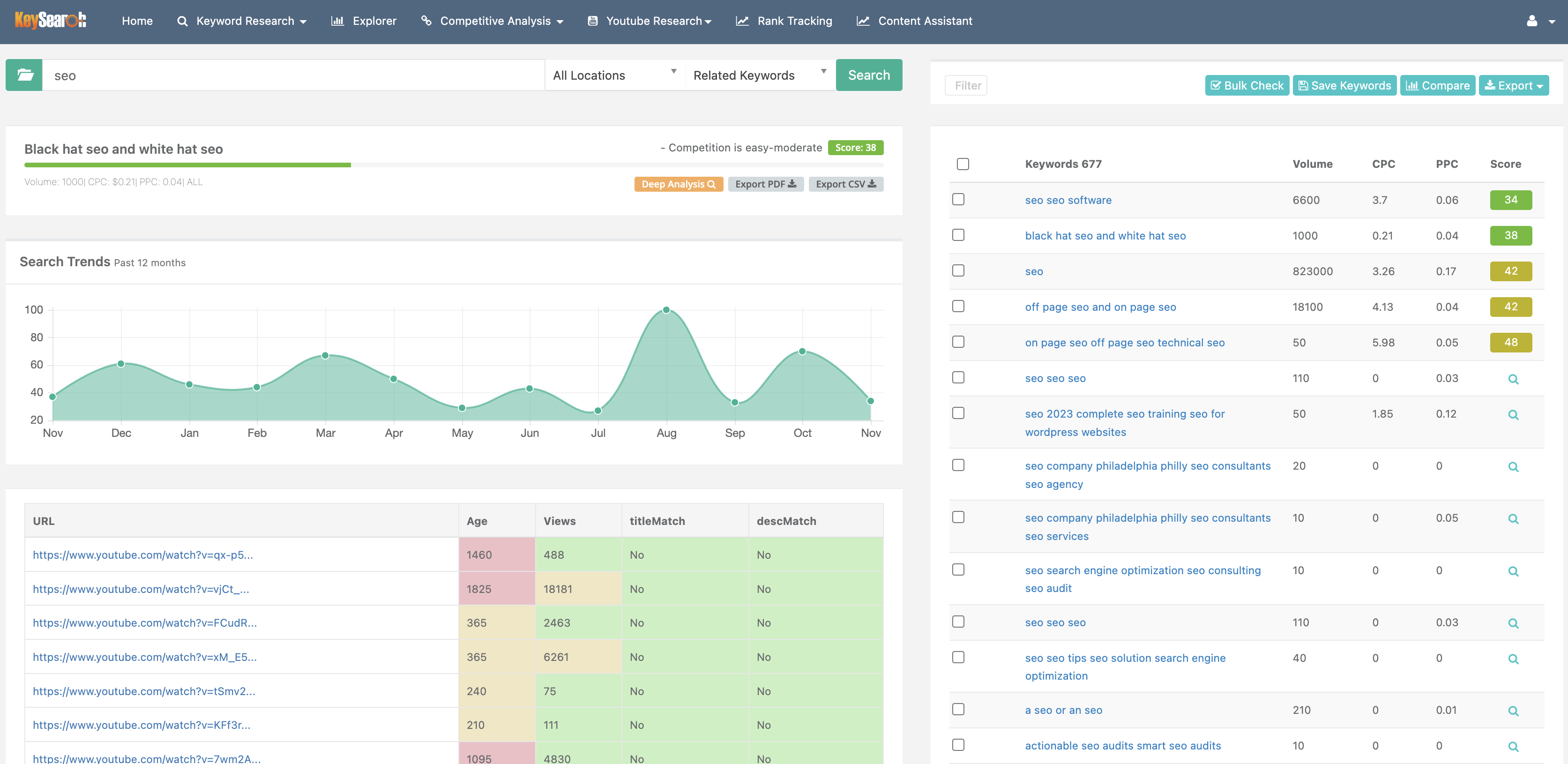 This is an interesting module, and it's not often I see YouTube research modules in SEO tools as it's a separate thing to focus on, but it empowers your content to include video, so why not?
You can search for your industry and niche in the YouTube research module and get video ideas to perform.
I found that this module has analyzed close to no keywords yet, and if it's because it's a new module or my industry is that unique, I don't know.
So, if you use this, be aware you'll spend a lot of time analyzing keywords to find the golden opportunities.
That said, you can find some genius video ideas here and combine your video with content.
Pro-tip
Content with a video included ranks better because it shows first-hand experience with the topic, whatever the topic might be.
You can take your YouTube research a step further because more modules are packed into this module.
The YouTube research module consists of 3 modules:
Youtube Research
Youtube Difficulty
Youtube List
YouTube Research is where you'll find yourself spending the most time researching video ideas you can pursue.
YouTube Difficulty is when you have a list of video ideas you want to analyze the competition.
YouTube Lists are where you can create a list of video ideas you want to do in the future where you've already done the research, and they're ready to go.
Rank Tracking: Track Your Rankings In The SERP

The rank tracking module is your keyword rank tracking, where you can see how well your website performs on the keywords you're pursuing.
Depending on your pricing plan, You have a certain number of rank tracker keywords.
This is probably the tool I found with minimal value because I can achieve the same using purely Google Search Console.
However, it is a simpler overview in KeySearch that lets you easily see daily how it's going with your rankings and an overview of your entire domain.
You can easily enter your domain and get a list of keyword ideas to track for your website or add your keywords manually.
Content Assistant: Write SEO-Optimized Content With AI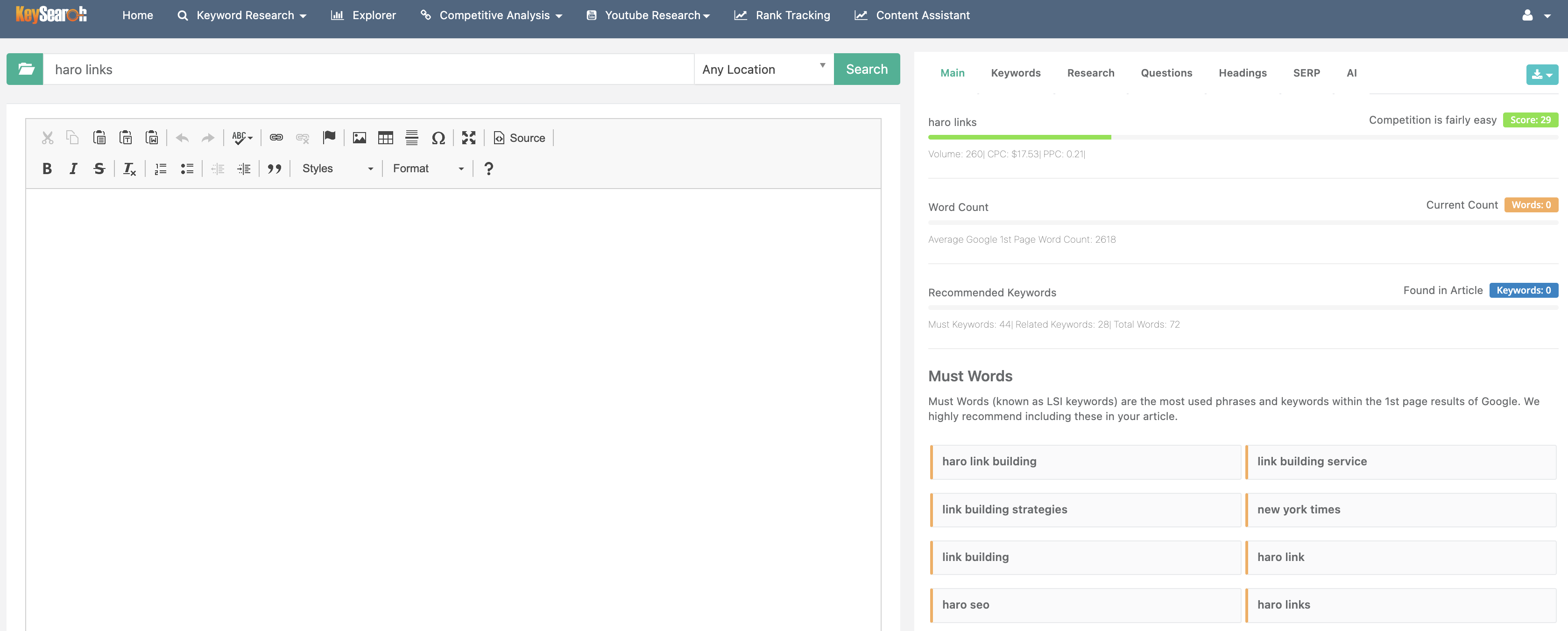 The content assistant tool is where you can write your SEO-optimized content, and it's great for writing well-researched content.
Enter your target query in the top left, and let KeySearch do its thing to analyze search trends, Google, and other relevant areas of the web.
You have your editor on the left and all your research on the right with phrases you must include, a topic score, word count, and more.
It consists of 7 research areas:
Main
Keywords
Research
Questions
Headings
SERP
AI
The Main is what you see on the image with a topic score, word count, recommended keywords, and must-use keywords.
Keywords are an overview of all keywords relevant to the subject you're writing about.
Research is where you can get more in-depth content about your subject to write a better blog post.
Questions is an overview of all questions about your subject on the web.
Headings are a collection of all headings for the best-performing websites for inspiration to build your outline.
SERP is where you can see the domains ranking for your keyword if you need inspiration for what to write about or see what they're doing.
AI is where you can generate content for your blog post using small tools. Let me share my thoughts on this.
The AI is super simple to use, but it's not a one-click article generator. It's small tools like an outline generator, body text generator, paragraph generator, etc.
So, if you use AI to generate your content, prepare yourself to spend more time as you must do it step-by-step.
I personally like the one-click article generators or the flows where the AI does all the heavy lifting for me.
I'll optimize the article afterward anyway, so why not save time with a flow or one click rather than generate it step-by-step?
If you want to try my favorite AI generator, I recommend reading my KoalaWriter review.
Who Is KeySearch Made For?
KeySearch is made for SEOs on a budget or website owners who want to take their website to the next level without paying hundreds of dollars monthly for Semrush or Ahrefs.
I will say it's also much easier to use than Semrush and Ahrefs, and its simplicity makes it a perfect beginner SEO tool.
Once you get more experience and need more advanced tools and databases, I recommend upgrading to a bigger tool if your budget allows it. Otherwise, you'll get far with KeySearch.
Alternatives To KeySearch
KeySearch compares itself to the biggest, the same I've tried in my review, so I'll recommend the best as alternatives to KeySearch.
Semrush is a super premium tool compared to KeySearch, but they share many of the same features; however, Semrush has more features and a bigger database of keywords and backlinks.
So, if you're an authority in your industry looking for the best SEO tool possible, you want to go with Semrush or the next one: Ahrefs.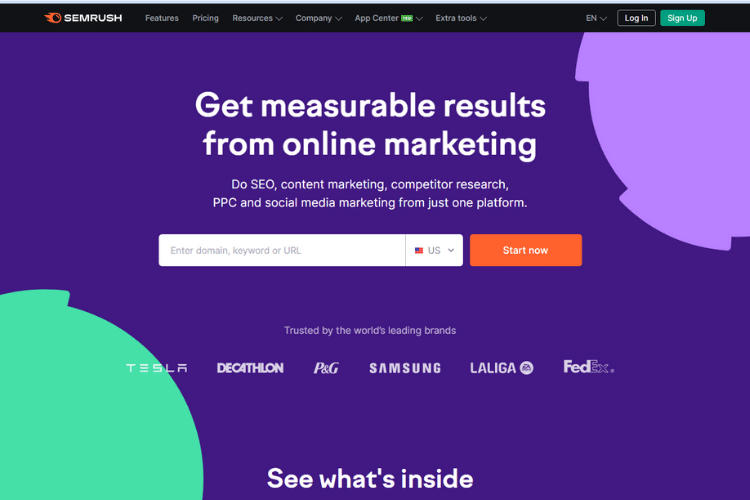 Ahrefs has the best keyword research in the SEO tools industry. Their database of keywords and backlinks is the biggest, combined with how easy it is to find low-competition keywords.
Their interface feels a bit outdated, but comparing that to the amount of data you get with keyword suggestions and data from the search engines, it's completely okay.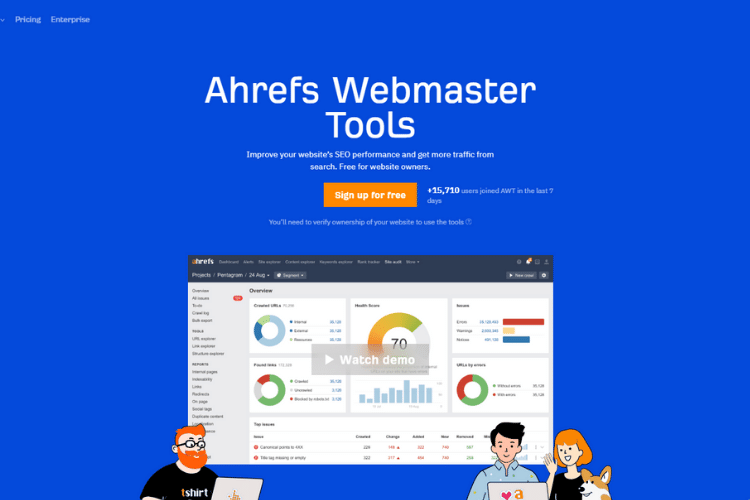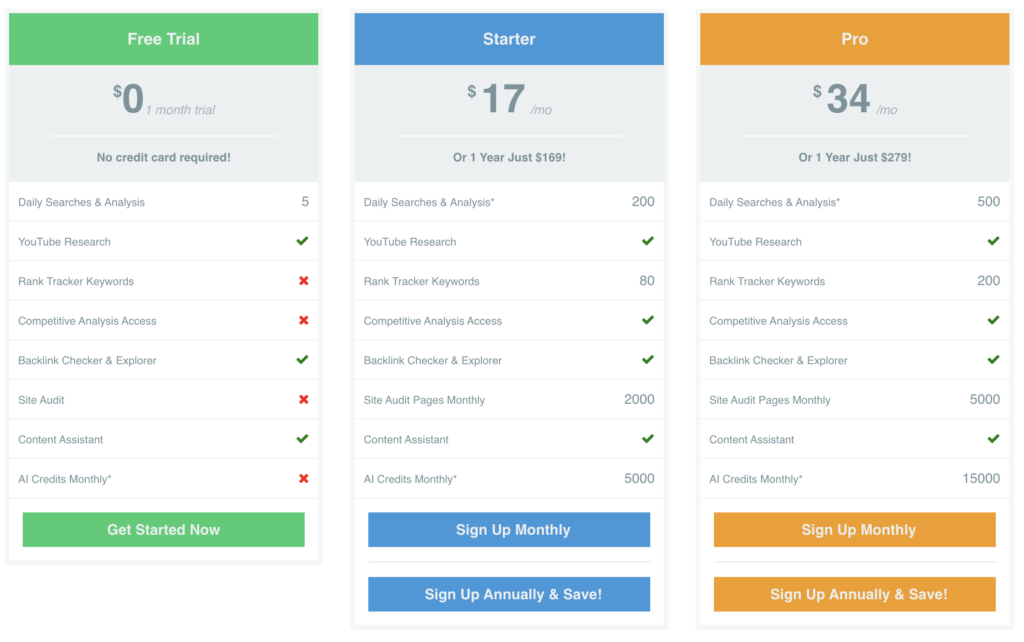 What makes KeySearch unique compared to other SEO tools in the industry is its pricing.
Getting an SEO tool with this amount of features for just $17 per month is unheard of, and I think it's incredible.
In my eyes, it's well worth paying $50+ per month, but I'll happily pay $17 per month for an SEO tool like KeySearch.
They get my warmest recommendation, and you can safely sign up and start using it for your website; you won't regret it.
Wrap-Up: Is KeySearch Worth It?
Yes, KeySearch is worth it in so many parts. You get a solid keyword research module suggesting keyword ideas that are unique and useful.
It makes it easy to ramp up your SEO efforts to create better content, cover more topics in your industry, and increase your domain authority with the backlink module.
I'm rarely this impressed with an SEO tool, but KeySearch has won me over. It's a tool I'll recommend to all beginners. You get so much for such a small price while keeping it simple.
That's a wrap, and if you're as excited as me to start covering the missing keywords, then I can only recommend you sign up.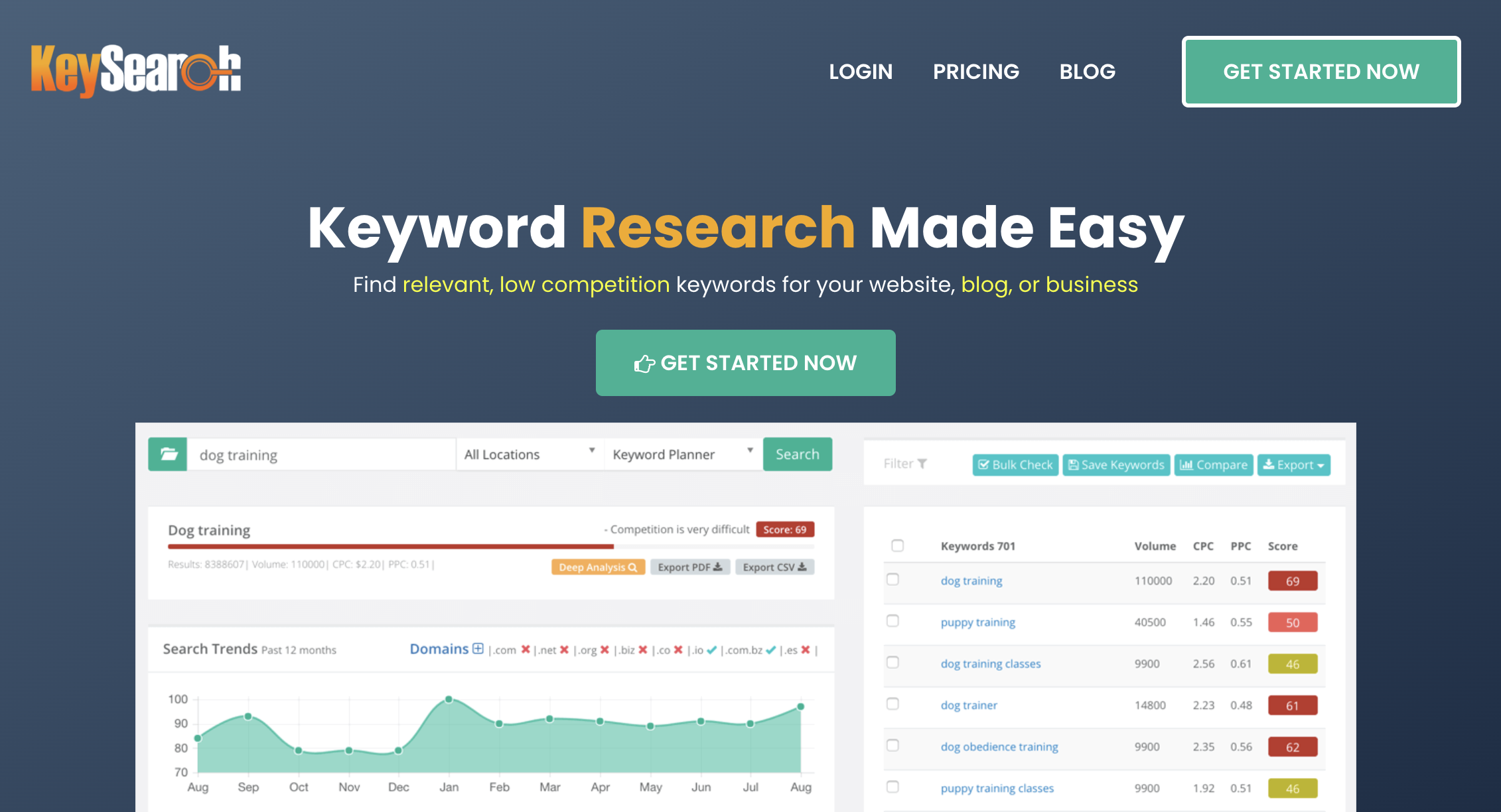 A great SEO tool for smaller websites.
KeySearch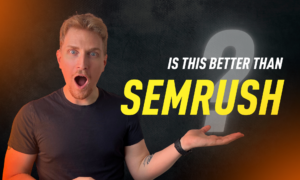 Dive into my comprehensive KeySearch review. Is this SEO tool a better choice than Semrush? Discover the features for an informed decision.
Price: $
Price Currency: 17
Operating System: Web
Application Category: SEO
Pros
You get keyword research where the keywords are based on their own database.
The competitor gap module is so good and easy to use to find topics you need to cover.
The explorer gives you a quick overview of your domain and website to give you an idea of how it's going.
Cons
Not all keywords are analyzed, and it's a tedious process analyzing multiple keywords.
The rank tracker module doesn't bring any value you don't get with Google Search Console.